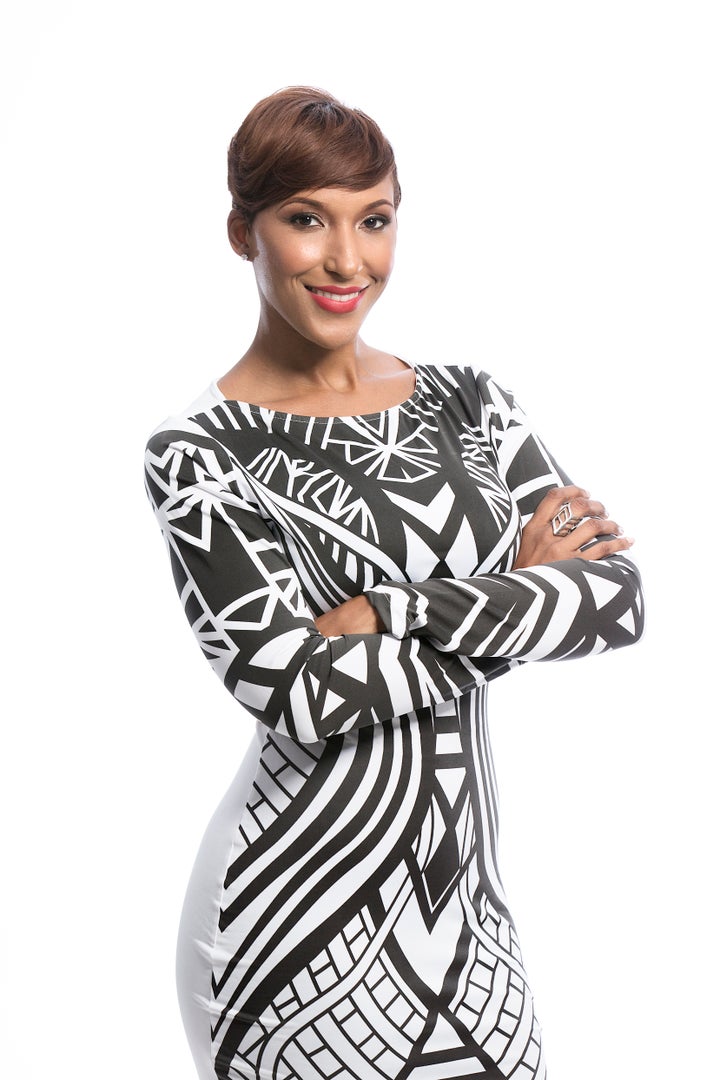 Dawn W. Dickson is a serial entrepreneur with over 15 years of experience in marketing and business development. She launched three successful cash flow positive companies since 2002, more recently she founded Flat Out of Heels, LLC, the creator of the innovative Flat Out rollable flat and Solutions Vending International (SVI), the creator of the Flat Out rollable shoe vending machine. She launched the companies in April 2011 after identifying a need to create a product to provide women with convenient relief after hours of wearing high heels.
HuffPost: What/who inspired you to become an entrepreneur?
Dawn: I believe that I was born an entrepreneur. As a child, I was always coming up with ways to make money and started several small businesses as a child including lemonade stands and a toy exchange for neighborhood kids. Growing up entrepreneurship/starting a business as a career was not something that was discussed or encouraged, I was told to get good grades in high school, go to college and get a job so to please my family and do 'the right thing' that is exactly the path that I followed. I graduated with a B.A. in Journalism/Marketing from The Ohio State University in 3 years and I also studied at Devry University to strengthen my technical skills and I was able to secure an executive level position with great benefits at a Fortune 100 company at the age of 22. I excelled in corporate America, but I was not challenged. I lasted 8 months in corporate America before realizing that I wanted to venture off on my own. Technology inspired me to become a full time entrepreneur in 2001, I saw so many opportunities to disrupt and innovate existing industries using technology. I also knew that the #1 way to become a millionaire in America is to be an entrepreneur. So I took the leap.
HuffPost: Fall or Spring?
Dawn: Spring, love when things blossom and come to life
HuffPost:How did you identify your must productive time? Do you have a specific time of the day that you are the most productive?
Dawn: My productivity is highest when I am uninterrupted which is usually after 9pm and on Sunday afternoon so that is when I knock out a lot of work because during the day I have so many calls, meetings and emails that I don't get to sit and work on paperwork or brainstorm ideas.
HuffPost: Your clientele is very diverse and I am sure you experience a range of personalities, how do you stay grounded?
Dawn: I stay grounded through my spiritual practice by following the "4 Agreements" -- a book I read by Don Miguel Ruiz about 10 years ago 1) Don't take things personally 2) Don't Make Assumptions 3) Be Impeccable with your word 4) Always do your best. This thought process has been tremendous in helping me to manage a team and also the many types of people and energies that I work and interact with.
HuffPost:How important is mentorship in the fashion tech industry? What advice would you give someone that is in search for a mentor?
Dawn:Mentorship, in my opinion, is the difference between someone who excels and achieves at a high level and a person who has challenges getting to the next level. This applies to any industry. My advice when searching for a mentor is find someone who has successfully done what you aspire to do and seek their mentorship. Make a list of the top 3 people who you would love to connect with. Learn everything about them, read articles about them, read any books they have written and attend events where they will be present in order to connect with them. Make sure to choose a mentor who is willing to make introductions for you and be a champion for you.
HuffPost: Name 3 technology tools you use to manage yourself.
Dawn: ical so I can schedule my days; buffer to curate content on my social media sites to keep me relevant as a thought leader and also update people on my progress; Slack to manage communication with my teams and any other organizations that I am involved with
HuffPost:If you had to write a 140 tweet to yourself during your first year of entrepreneurship what would it be?
Dawn: I have been an entrepreneur for 16 years so this message would be "Entrepreneurship is like running full speed in the dark, you have no idea what lies ahead, but no matter what, never stop running"
HuffPost: What are the top three things that matter in your life?
Dawn: My mental health; My spirituality; My daughter....without the first 2 things in order I would not be able to be a good mother and effective leader.
HuffPost: What 4 books do you recommend for new entrepreneurs?
HuffPost:Who are your industry role models?
Dawn: Daymond John, Lisa Price, Sara Blakely
HuffPost: 2 quotes you live by as a change agent:
Dawn:'First they ignore you, then they laugh at you, they they fight you, then you win' - Gandhi
'It takes 10 years to be an overnight success"
HuffPost: What makes your brand different?
Dawn:Flat Out of Heels is the only brand with hard durable soles that are durable enough for daily wear but compact enough to fit in a clutch purse. Our distribution model also gives us an advantage, we meet women when their feet hurt the most and how they like to shop - online, in stores, in vending machines, and other direct to customer distribution models. We are the only brand that demonstrates out of the box, innovative thinking in terms of distribution.
HuffPost: Gelato or ice cream?
Dawn: Gelato, tastes better, much more sexy and doesn't have all the air that causes people to have an upset stomach
HuffPost: What is the perception of women in fashion/tech industry?
Dawn: I don't know what the overall perception is of women, but I know that my personal goal is to always exceed the expectations and transcend any stereotypes that exist about women and black women in general. When I walk in the room or stand up to pitch they don't expect me to be as knowledgeable, intelligent or accomplished as I am...seeing their face after I shut it down gives me extreme satisfaction.
Popular in the Community