 After Romney revealed that she enjoys the Emmy-winning ABC comedy in a video interview with The Insider, Steve Levitan took to Twitter to make the potential First Lady an offer that made it clear he doesn't agree with her husband's stance on gay marriage.
The Romneys are also members of the Church Of Jesus Christ Of Latter-day Saints, which raised tens of millions of dollars to support Proposition 8, the 2008 California Ballot measure that outlawed gay marriage in that state. The Romneys' 2010 tax return indicates that the couple has tithed $4.7 million to the church over the past 10 years, and will give another $4.13 million in the next two years through the family's trust, the Tyler Charitable Foundation.
Levitan's response is similar to Rage Against The Machine frontman Tom Morello's reaction to hearing that Republican vice presidential nominee Paul Ryan considers RATM to be his favorite band. Morello wrote in Rolling Stone that Ryan is "the embodiment of the machine that our music rages against."
Check out Ann Romney'a statement about "Modern Family" at the end of the video below.
Clarification: Language has been changed to reflect the fact that only members of Congress can "introduce" bills.
Before You Go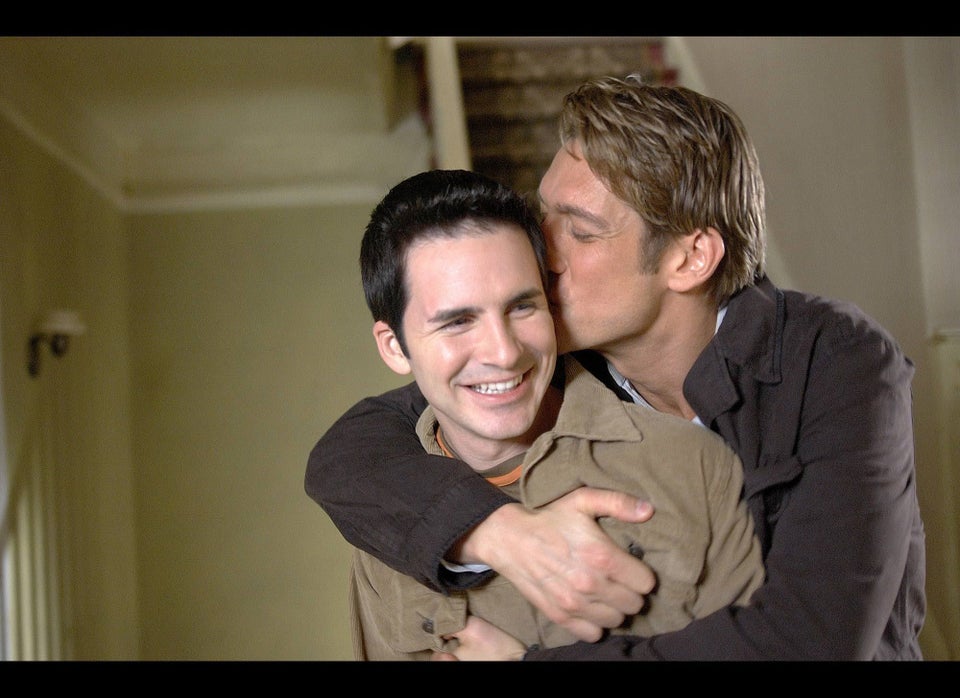 Favorite Gay TV Couples
Popular in the Community