Manny's father Javier returned with a new girlfriend in tow on "Modern Family." But while Gloria was expecting yet another bimbo, this one turned out to have a Ph.D. In fact, Trish was able to bond with Manny on his intellectual level in a way that neither Jay nor Gloria could -- or really showed any interest in doing.
Because of this, Gloria quickly found herself intimidated and jealous of this woman. Things only got worse when Javier admitted that he wanted to marry her. But when he tried to give her his grandmother's ring, Trish freaked out and ran off to Manny's room to hide and think.
When Gloria talked to her, she found out that Trish was just as intimidated and overwhelmed by her.
"All Manny talks about is how he's got the world's greatest mom. And I know Javier regrets losing you," Trish said. When Gloria balked at the idea of that, Trish added, "Believe me, he does. And who can blame him? Look at you! Who has a body like that?"
It was even worse for Trish because she knew Gloria had just had a baby. When Gloria realized that Trish felt she would never be able to live up to Gloria's ridiculously high standard, she changed her tune, embracing her and saying, "Welcome to the family."
Try and keep up with that comedic energy on "Modern Family" every Wednesday at 9 p.m. ET on ABC.
TV Replay scours the vast television landscape to find the most interesting, amusing, and, on a good day, amazing moments, and delivers them right to your browser.
Before You Go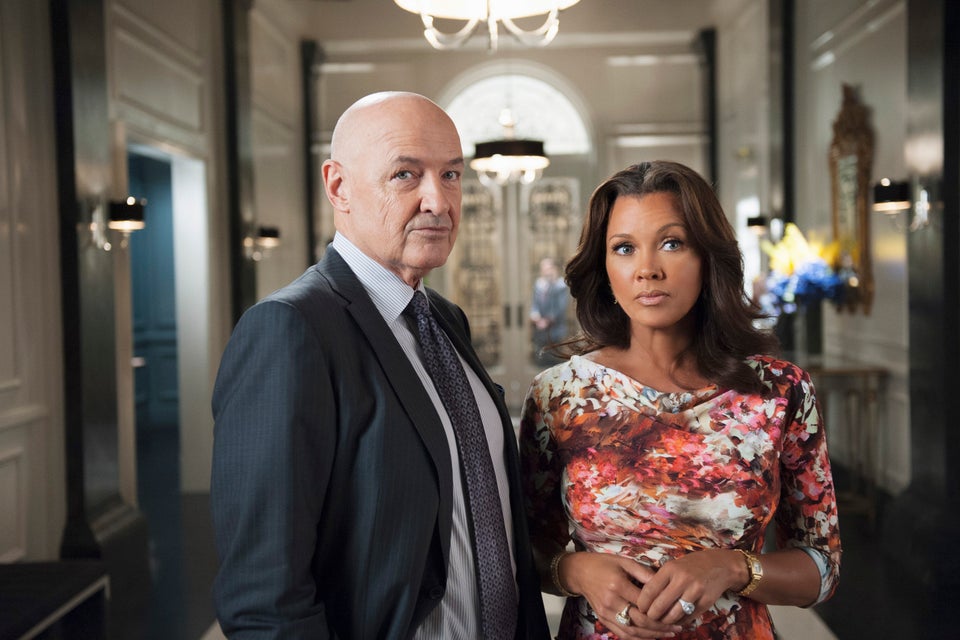 2013 Renewal Index: Canceled, Renewed & On The Bubble Shows
Popular in the Community