There were some major developments on "Modern Family," and they had very little to do with this week's guest star, Shelley Long. Long was back as Jay's first wife, only this time she was much more calm and even somewhat sane. She even bonded with Gloria over pregnancy, and a little good, old-fashioned Jay-bashing.
The real drama happened in the Dunphy household, when Phil and Claire got a late-night phone call. After a night of partying and drinking, Haley got arrested at college for resisting arrest and assaulting a police officer. And it was definitely her, as she clearly identified herself on the video footage that captured her.
Out of nowhere, though, as Haley was making excuses and being her usual defiant teen self, Phil jumped in and laid down the law. Normally laid back, he'd finally reached his boiling point, and it may have had an impact. Haley was subdued and honest during her disciplinary hearing -- maybe too honest.
In the end, she got kicked out, although she can re-apply in a year. Which means Sarah Hyland can be a bigger part of the show for the rest of this season, as she had to move back home. But will she be a more mature version of herself? She certainly slipped right back into fighting with Alex over their room.
See how she settles back in as "Modern Family" continues on Wednesdays at 9 p.m. ET on ABC.
TV Replay scours the vast television landscape to find the most interesting, amusing, and, on a good day, amazing moments, and delivers them right to your browser.
Related
Before You Go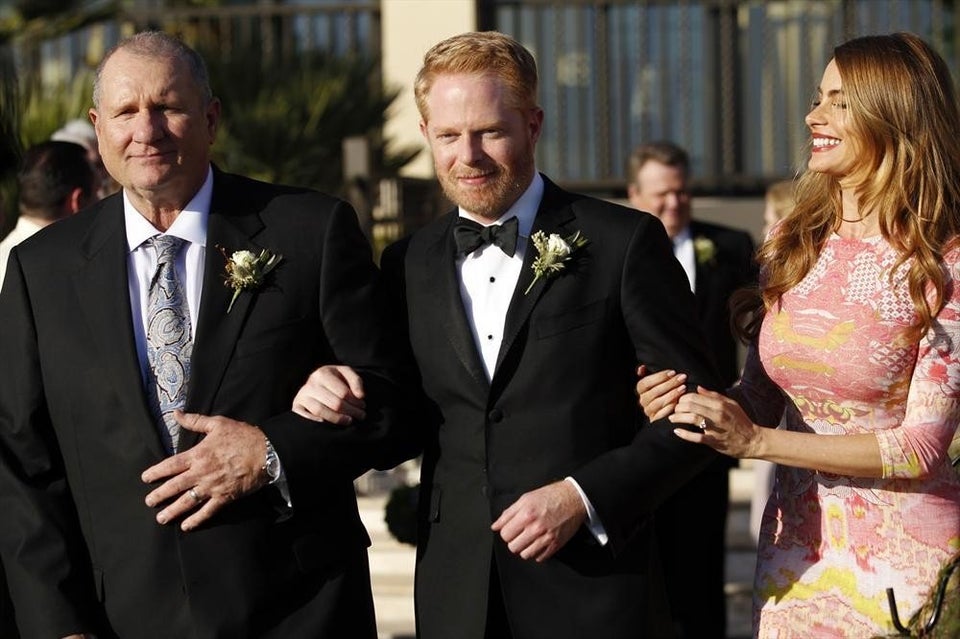 'Modern Family'
Popular in the Community