"Modern Family" is often at its best when it focuses on the everyday experiences of life. In the first of two new episodes this week, it was time for Phil and Claire to drop Haley off at college. It's an emotional time for a family, but Haley being a teenager, and the Dunphys being the Dunphys, they embarrassed her terribly.
Phil was in rare form, accidentally grabbing her new roommate's butt and spilling a box of condoms all over the floor. It was only after they left and Haley was truly alone for the first time in her life that she realized how much she missed them.
It was a touching and beautiful scene when she called them from her dorm room to thank them for everything they'd done to help her, wearing the embarrassing t-shirt Phil had made for the big moving-in and reading from "Phil's Osophy." And in that heartfelt moment, they all shed a tear, including many in the audience.
Everybody's growing up on "Modern Family," Wednesdays at 9 p.m. ET on ABC.
TV Replay scours the vast television landscape to find the most interesting, amusing, and, on a good day, amazing moments, and delivers them right to your browser.
Related
Before You Go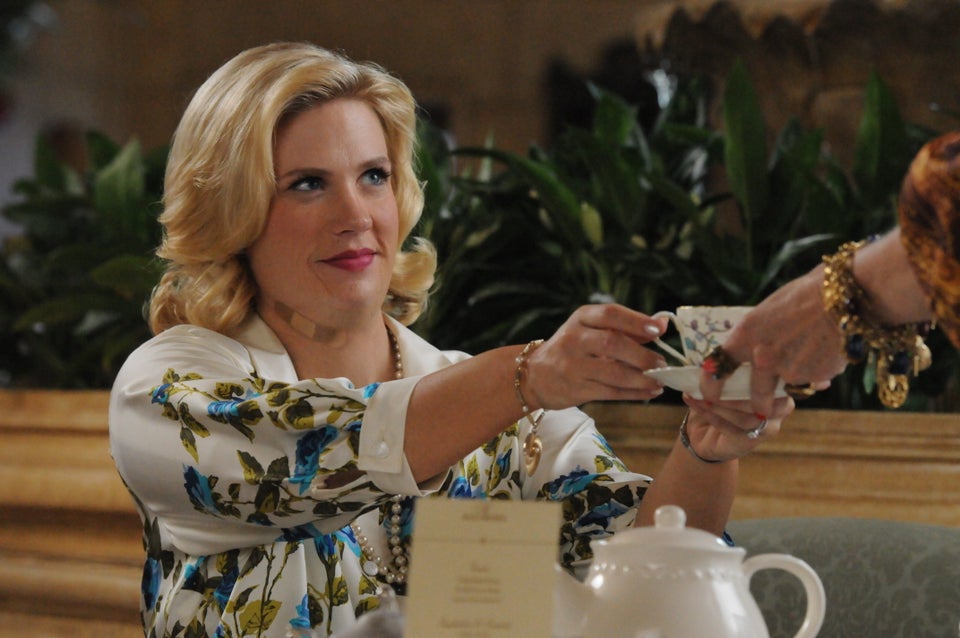 TV-Inspired Halloween Costumes
Popular in the Community