The families split up this week on "Modern Family," with Phil dragging his clan on an RV trip up the coast while Mitch and Cam were at Lily's gymnastics competition. Manny was trying to track down his backpack, leading Gloria to break first into the Dunphy household and then into Mitch and Cam's.
There, they learned that a family game night had gone down without them. This was because Manny had forgotten to give them the invite, but he deflected and led Jay to conclude he's too competitive. This competitive drive in the Pritchett line was evident in Claire -- who induced a fight in the kids to prove a point to Phil -- and Mitchell at the gymanstics meet.
It didn't take long for Mitch to become the worst kind of stage parent, actually cheering when another little girl fell off the balance beam. Things only got worse from there until the inevitable happened.
"I made pre-team, and my daddies get to watch from outside!" Lily said excitedly afterward. They actually got themselves thrown out of her event (though they are appealing).
Next Wednesday at 9 p.m. ET on ABC, it's the "Modern Family" season finale!
TV Replay scours the vast television landscape to find the most interesting, amusing, and, on a good day, amazing moments, and delivers them right to your browser.
Before You Go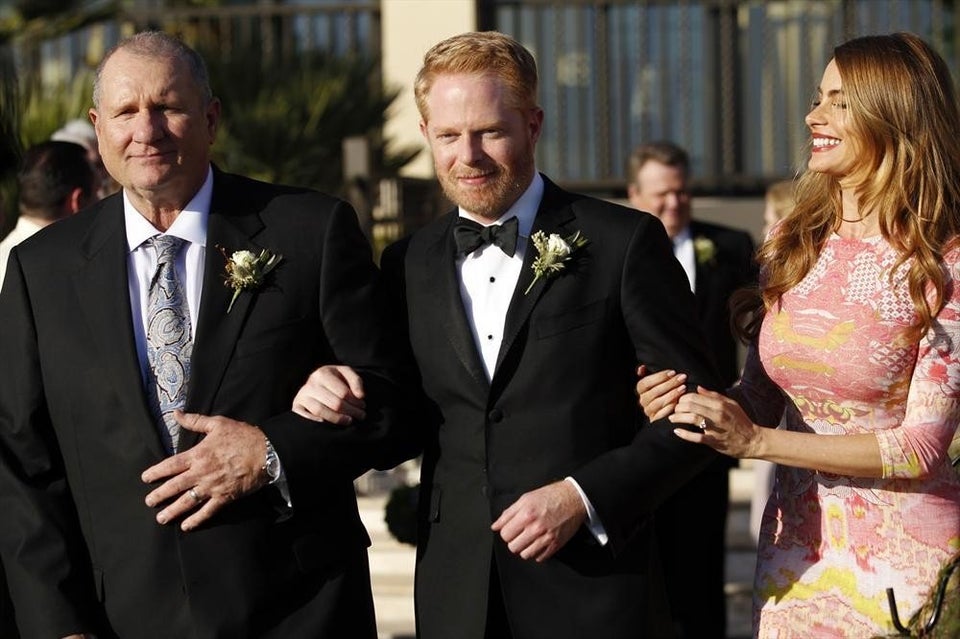 'Modern Family'
Popular in the Community