'Modern Family' mom Julie Bowen visited 'Lopez Tonight' Monday, where she told George Lopez all about how she nurses her twin boys, John and Gus, who just turned 1. Bowen, 40, said she lets the boys suckle at the same time and showed a picture (scroll down to see).
"It's like two little liposuction machines on you," she said. "They suck the fat out of you. They call it the 'double football hold.' You hold one here, and here [gesturing to her breasts], like two footballs... They're doing God's work right there, helping me return to my birth weight."
It looks like the twins are doing their job. Here are pictures of Bowen in a bikini in March.
PHOTO: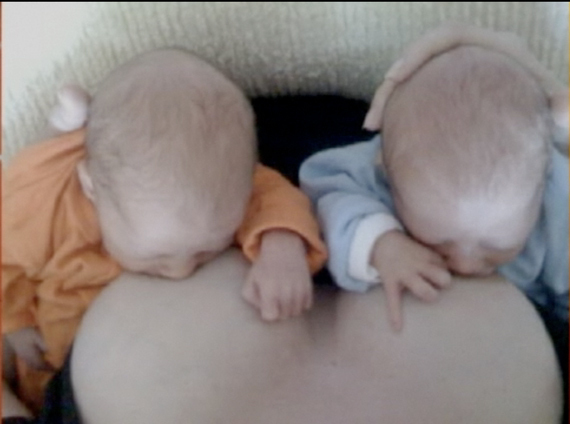 WATCH:
Popular in the Community