For quite some time now, fashion bloggers have been well en route to becoming Fashion's loudest voices when it comes to bringing trends to the people. The American force behind UK favourite Fashion Foie Gras, Emily Johnston is an expert when it comes to identifying emerging trends translating from the catwalks into everyday life and high street fashion retailers, like traditional British Marks & Spencer.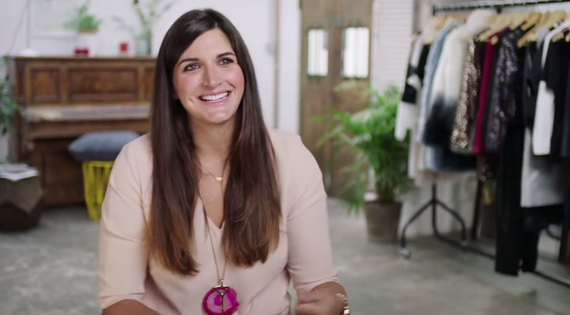 With party season fast approaching, the questions for tips and tricks around what outfit to choose become louder by the day. We caught up with Emily, to talk new trends, unusual cuts, faux fur and a lot of sequins. A regular at the Fashion Shows for years now, Emily rightly takes a stand when it comes to new trends: "I always fully support trying everything you can about a trend and then finding what works exactly for you. I love the idea of combining textures and having a little bit more fun with fashion," she says hinting at a selection of oversized faux fur coats on the rail.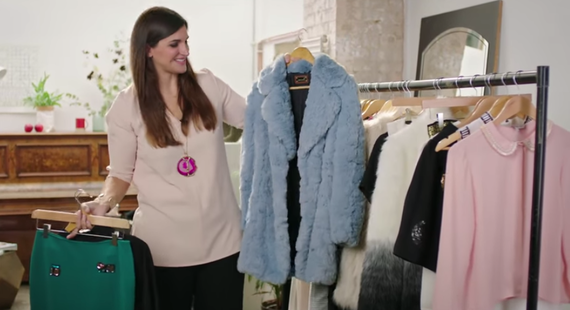 Despite modern glamour having been described as a take on the slightly darker, more mysterious goth look, the touch of elegance that has been added to the statement pieces of the collections are worthy of being given a chance this season, despite perhaps being out of the comfort zone, according to Emily: "It's all about opulence in your closet."
London's favourite king of sequins, Designer Ashish, has been spearheading this trend from his beginnings. With retail windows now bursting with sequins and embellishments, faux fur, armoury accessories and metallic colours, it seems the high street brands have finally caught up with the high end designers, just in time for party season.
Calling all HuffPost superfans!
Sign up for membership to become a founding member and help shape HuffPost's next chapter