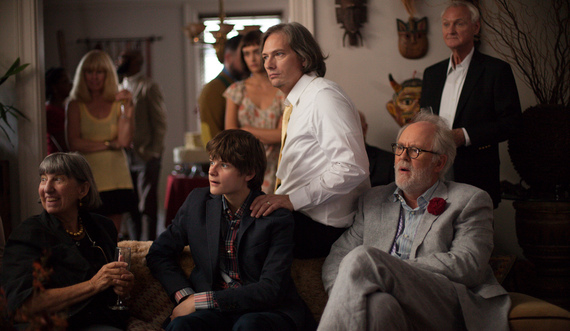 Actors Alfred Molina and John Lithgow have amassed years of superlative work between them, but nothing either has done compares with their performances in Ira Sachs' devastatingly tender new film, Love Is Strange. As a long-married couple whose lives unravel once they in fact become newlyweds, the pair's portrait of devotion seems less acted than forged from love's pure essence, a sort of alchemy transmuting life experience directly into art.
Love feels almost witnessed rather than created, immersing us in one particular story by reflecting how we all interact daily, the casual intimacies and the deep, frustrations large and small -- among lovers, family and adopted family, here conveyed by a consistently fine supporting cast, with standout turns from Marisa Tomei and Charlie Tahan.
Love opens quietly enough, with the mundane details of shared cohabitation, but the emotional screws tighten as it unfolds, inducing almost involuntary tears even as we watch its characters suppress their own emotions. The director leans more on the undercurrents than the headlines of daily existence -- what Tomei thinks but refrains from articulating, what Molina and Lithgow absorb without comment -- until the cumulative power of these scenes becomes almost overwhelming.
The drama often springs from what Sachs chooses not to show -- when to move the camera away from a dramatic event, how to let the untold story become the story, the unspoken moments reverberating to become the thing itself. He lets his tale meander as life does, trusting his audience to follow the turns he doesn't take. And some he does: ultimately the piece blooms in an unexpected direction, shifting its focus to a boy in whose memory our lead couple will endure, a boy whose life has been transformed. It is the final unexpected turn in a film that embraces the unexpected.
A work that bares the soul of commitment in the daily struggle to fulfill our hearts' desires, Love Is Strange etches its tale indelibly into the viewer's memory and lingers, its effect difficult to shed, its characters impossible to forget.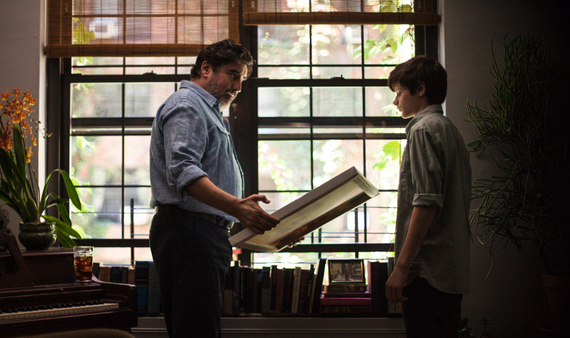 Photos by Jeong Park, Courtesy of Sony Pictures Classics
REAL LIFE. REAL NEWS. REAL VOICES.
Help us tell more of the stories that matter from voices that too often remain unheard.