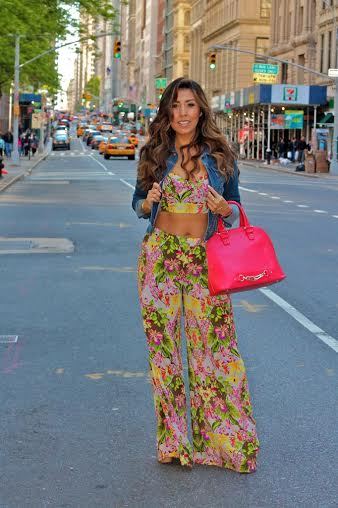 Sending social media feeds in a fashionable frenzy; Flor de Maria Rivera continues to deliver her trendy spin on modern attire. Mixing affordable apparel with high end fashion, she inspires her fans to mix and match existing pieces with bold, colorful accessories. Nothing out of the ordinary for a fashionista but what you would never guess is that this Modern Mujer wasn't always in the spotlight for her wardrobe... can we say Sportsinista? You heard that right; the former sports anchor was dishing the play by play for California natives in true fabulous fashion. Before transitioning into our go-to Fashion gal, Flor worked her way up the ranks at notable Latino networks reporting the daily play by play.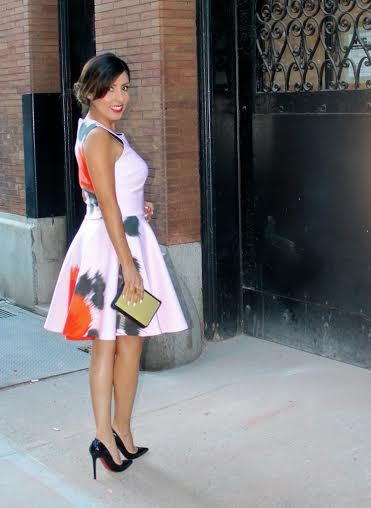 Born and raised in Peru, childhood ambitions swayed her attention towards a career in television. At the tender age of 14 her family uprooted and moved to sunny California. He struggle with society shock helped fuel Flor to improve and exceed those cultural diversities. Raised in Los Gatos, she felt disconnected from her rich Latino roots and utilized tutors to adapt to the language. "I am very passionate. I knew this was home now and I had to bring my world to this new place." Comfortably adjusting to the California lifestyle, Flor graduated college and pursued a career in journalism. Interning at Telemundo was just a stepping stone for this eager anchor. When the opportunity arose to fill in for a sports anchor, the eager intern jumped and set the pace for her career. With years of practice speaking into a broom handle, Flor managed to land an exclusive interview with Jorge Campos and began to turn heads immediately. The Mexican soccer star's interview made its way to the station news director calling Flor front and center acknowledging her tenacious work ethic and asked her if she was interested in being a sports producer, obviously she said yes. Feverishly working around the clock to educate her on the lingo, style of reporting and even sports itself helped move Flor move from intern to star. Shadowing sports reporters, volunteering and a lot of off-time homework helped her reach her goal as an on-air personality and placed her in homes throughout the Northern California. Becoming a household name on Latin television while still in her early 20's was just one of her many accomplishments.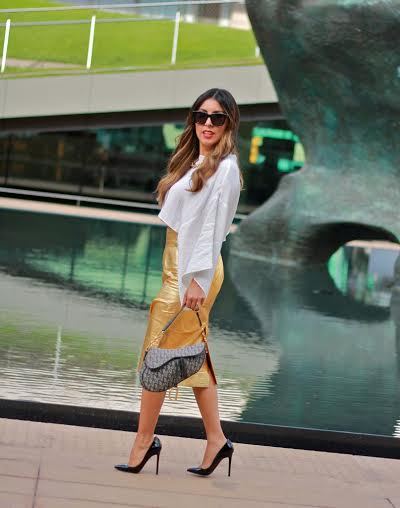 "I always set goals for myself. I learned really quickly that if I had weak skin I wasn't going to make it so I toughened up in this man's world." Flor laughed as she thought back to her younger days. Proudly reminiscing of her late father, "I gave it all I had. I would sit with my dad and go over games. We bonded a lot through my years at the station. When he past, I quit to be with my family." The emotional connection of the games grew weak and she opted to leave and venture into something else. She soon ventured into public relations and became the Communications manager of a professional soccer team while dabbling with her upcoming blog.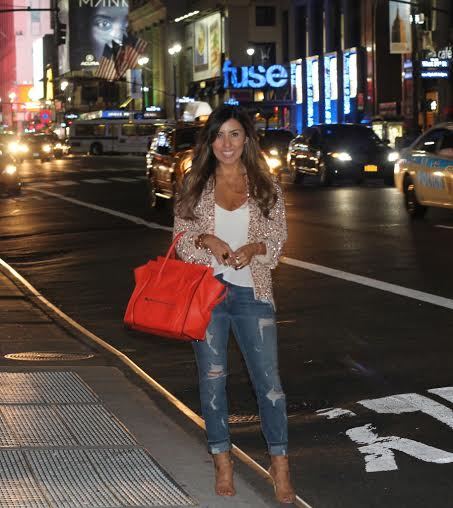 A friend casually suggested that Flor try her hand in fashion, "I had all these connections in sports and the entertainment business so my natural love for fashion was my ticket." Fortunately, clients started lining up for style advice and steering her straight to where her blog is today. Throughout her career in television, athletes, friends and colleagues constantly asked her where she bought her latest fashion trend and to help arrange outfits for them-so she used that to inspire her website.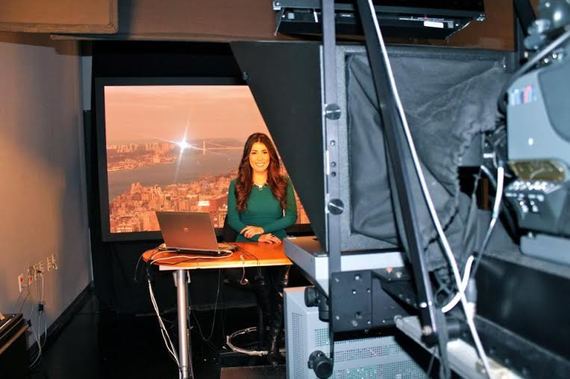 January of 2010 she began to research, "I always have to be prepared. I'm a perfectionist; I mean at the end of the day, I'm putting my name on this." Far from the days she sat patiently waiting for VPs to acknowledge her or writing for famous sports teams, the Peruana pushed forward reinventing her name in the fashion industry. Skeptics questioned the transition from sports to fashion, but her recipe to deliver high and low end fashion to the nation was fool proof and backed by her trust in herself to deliver. Launching her blog, Flor de Maria Fashion, in July of 2010 set the trend for a new market of bloggers and up and coming fashion clients. "When you feel good on the outside it's going to change your mood." Flor expressed the importance of the retail market and how she recalled dressing up in her mom's clothes as a child. "I have a passion for fashion and blogging allows me to do what I love." The Latina Carrie Bradshaw embraced the fashion capital and used it as the urban inspiration behind many of her recent looks. Summer of 2011, Flor was flooded with motivation to visit NYC and feel out if that was the next big move for her. She submerged herself into a new lifestyle and embraced it with open arms. "When you pursue what you love, everything will fall into place." With her love for the city streets, she moved to the East coast in December 2011 and followed her desire to make it in the fashion world and open new opportunities. Still blindfolded by her desire to write, she went back to her girly staple, Cosmo for Latinas Magazine. "I'm a Cosmo girl; I needed to work with them!" Blessed to follow her dreams she stated, "I've been blessed because I've always been whatever I wanted be. I mean, I worked hard, but I made my own path with God's help." Setting her goals high, she set out in the least friendly city, with no friends or family and made her name known.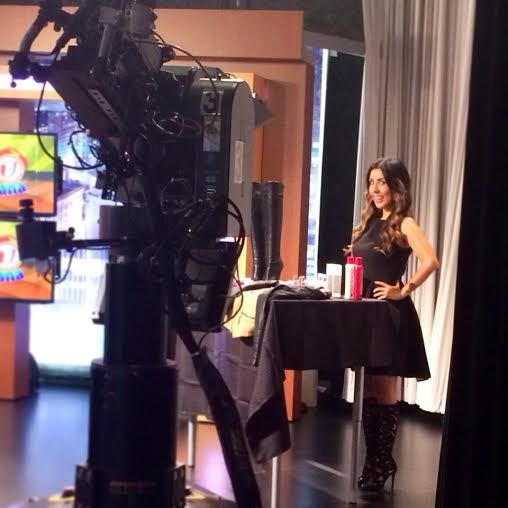 Key words of advice "Make sure you establish yourself. School is a priority. I paid my dues before the blog published." Recalling her magical experience in NYC helped her confidence with her career change and again established new confidence with her Latina roots. Utilizing her bilingual talents she mastered to use duel text to reach a broader audience. "New York made me who I am today." Walking in the snow wearing heels, riding a subway or even buying groceries and schlepping them five long New York City blocks were all official introductions that she overcame and embraced as a native. "I know I'm crazy. People told me I was out of my mind to jump into this but I reassured them that I knew what I was doing. Confidence is Key." Hinting at motivation and determination, she knew no matter what she did -- she was going to be successful. In true Latina fashion, she defined empowerment with her unstoppable mindset.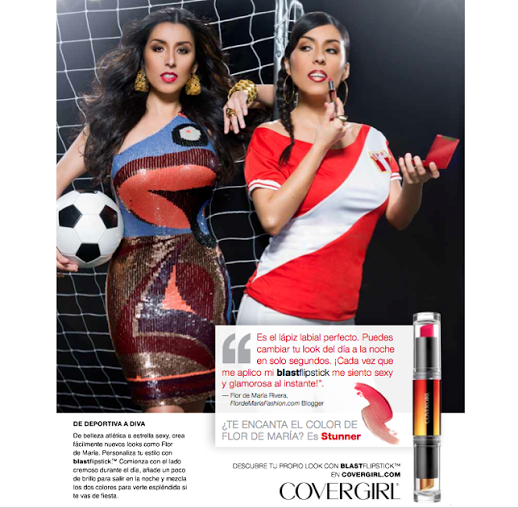 With an extensive international following, I proudly report that nothing she attempted failed. Whether shooting live segments for bi-coastal networks about seasonal fashion and beauty tips , partnering up with leading brands, promoting new looks on her blog or even in magazine prints as an official Cover Girl, Flor has emulated the true dream chaser by staying true to herself, her vision and her heritage. Miles away from her native home, she consistently insist is promoting the authenticity in your brand by staying true to yourself. "I have vision boards. My motivation is crossing off goals and dreams and reinventing bigger and better ones." Never allowing her language to separate her from her dream she instead invested in herself and invented her own path. "There may not always be perfect opportunities in any field so don't sit and wait. Make it happen by preparing yourself. "Proudly snapping photos and keeping to her true tourist persona, we sat in the famous Serendipity 3 café and submerged our inner foodies to a plethora of deliciousness. Laughing as the waiter spoke of Marilyn Monroe and the booth that sat inches from us, I couldn't help place the icon with the fashionista. Both influencing a large audience, I loved to hear Flor declare her dreams of visiting Paris and connecting with a new market of starlets. "I am just me. No photoshop. No edits. No excuses. I am who I am, showed up as myself and wrote my own story." Applauso Amiga, you are the true definition of Belleza!
Follow Flor for more on fashion:
Website: www.flordemariafashion.com
Twitter: FlordeMariaF
Instagram: FlordeMariaFashion
Popular in the Community