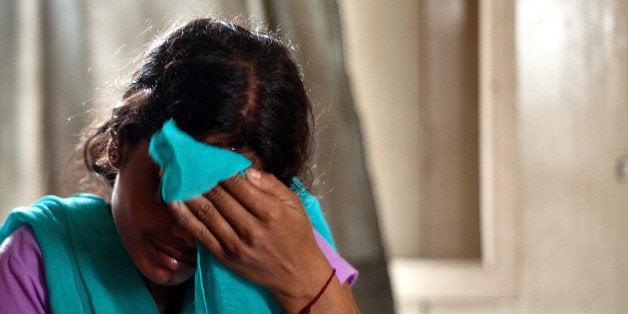 It's hard to believe, but even today, people are forced into slavery, girls are sexually exploited and children are forced to do hard labor -- all for the sake of profits.
To find out just how widespread this "forced labor" is, the International Labor Organization (ILO), a United Nation's agency focusing on labor issues, this week released a report on the global industry. While the figures in the ILO's report are estimates, they help shine a light on the economics of a dangerous and flourishing underworld.
We took a look at the report and pulled out some of the most staggering facts.
There are 21 million victims of forced labor around the world.
More than half of them are women and girls, and 26 percent of victims are children.
Forced labor leads to $150 billion in profits. Every year.
To better understand just how big that number is, we compared it to the annual profits of the tobacco industry, Google, big oil and the U.S. banking system.
Guess what rakes in the most cash?
Forced labor is everywhere.
At about $51.8 billion, the Asia-Pacific region makes the most money off of forced labor. But developed economies (which includes the U.S.) and the European Union come in at a close second, and almost all other areas of the world play some role in the practice.
But per victim, forced labor is by far most profitable in developed economies, like in the U.S. and the European Union.
The vast majority of forced labor profits come from sexual exploitation.
In fact, sexual exploitation is about six times more profitable than other forms of modern day slavery.
But the vast majority of victims are laborers.
They exist in almost all sectors but are concentrated in agriculture, forestry, fishing, construction, manufacturing, mining, utilities and domestic work.
Forced labor doesn't just hurt the victims.
Governments also miss out on billions in taxable income, and companies who pay fair wages are forced to compete with the prices of companies that don't.
And to stop it, serious steps need to be taken.
In the words of the ILO, forced labor "remains a low risk and high gain industry," meaning that at present the rewards of dealing in forced labor far outweigh the risks. Meaningful change can only come if the opposite proves true, and that's going to take widespread, top-level legislative action.
Related
Popular in the Community