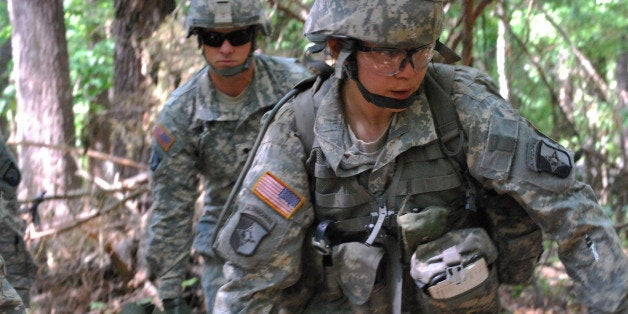 At a time when cutting-edge technology has transformed nearly every aspect of how the U.S. military does business, the Defense Department is stuck teaching combat medics with techniques straight from the last century.
Every year, the Department of Defense (DoD) burns, maims, and kills more than 8,500 goats and pigs teaching combat medicine and training trauma medics. It should go without saying these animals differ from humans on many essential anatomical levels. These differences lead to sub-par training.
Today, high-tech simulation devices based on human anatomy allow trainees to work with lifelike human skin, fat, and muscle. These medical simulation devices can now replicate the look, feel, and even smell of severe combat injuries. And unlike anesthetized animals, high-tech simulators can move and respond.
Plenty of evidence exists that this training is now as effective as the use of live animals, if not more effective. In fact, more than 95 percent of civilian trauma programs have already switched to modern simulators. The Uniformed Services University -- the military medical school -- now trains future military physicians without using animals and, as of January 2015, Advanced Trauma Life Support courses across the U.S. military no longer use live animals either.
To ensure that our armed forces are using the most advanced trauma training, we've introduced bipartisan, bicameral legislation--the Battlefield Excellence through Superior Training, or BEST Practices Act. Our bill modernizes military combat trauma courses by phasing out the use of live animals over several years. In so doing, it improves the standard of care for troops sent into harm's way.
The bottom line is that maiming, burning, and killing animals isn't necessary because better training methods are readily available. We'll be working with our colleagues to make sure the BEST Practices Act brings the DoD into the 21st century of combat trauma training.
Ron Wyden is the senior Senator from Oregon and has served in the Senate since 1996.
Hank Johnson represents Georgia's 4th Congressional District and serves on the House Armed Services Committee.
REAL LIFE. REAL NEWS. REAL VOICES.
Help us tell more of the stories that matter from voices that too often remain unheard.