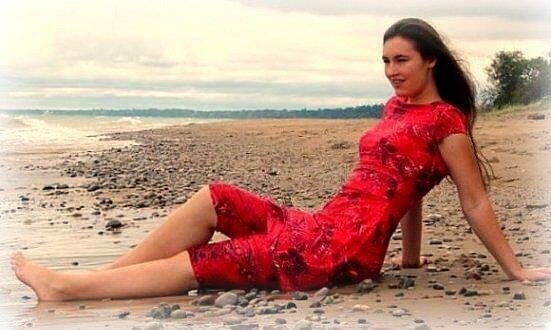 Crystal Huyben, 27, a born-again Christian from Ontario, likes to cover everything from her knees to her collarbone when she gets in the water.
"Modesty has always been important to me, believing that our sexuality is an amazing gift from God," she said. "[It's] something to be protected, not put on display for all eyes to see."
Huyben, who sewed her first modest swimsuit when she was a teenager, now runs a company, Simply Modest, selling the garments. Her website Simply Modest is one of about a dozen, all launched over the past decade, marketing suits that protect their wearers from sun, chlorine and lustful stares.
Now, Huyben and other modest swimwear entrepreneurs are finding that their suits are catching on with a secular audience. Tulin Reid, 38, a former plus size model, is a fan of HydroChic, a line of modest- and activewear founded six years ago by two modern Orthodox Jewish women, Sara Wolf and Daniella Teutsch, in New York's Westchester county.
"My faith is not an influence on my swimsuit choice," said Reid, who works as the marketing director of Plus Model Magazine. "I paddleboard and do water aerobics. It allows me to be athletic and active without worrying that something will pop out."
While most modest swimwear brands have been created for specific religious sects, they are quickly attracting customers of other faiths as well as older and plus-size women. Modest swimsuits typically cover the thigh, midriff and bust areas, hiding more than a one-piece and less than the head-to-toe burqinis worn by conservative Muslim women.
"Each lady has a different story," said Huyben of her customers. "Some have scars from surgery, others have extreme skin sensitivity to the sun, many are plus size and tired of shopping at swimwear stores that cater to girls with 'perfect' bodies."
Modest swimwear is venturing "outside the realm of religion," agreed Chantelle Thomson, the owner of Diviine Modestee, a modest clothing company geared toward Mormon women. Diviine Modestee's swimwear line, DivinitaSole, is sold in 48 Costco stores in the Western United States. In March, when a fan "pinned" a photo of one of Thomson's plaid one-pieces on Pinterest, her company received 1,000 orders in 48 hours. Thomson, who ordered 75,000 swimsuits in June and has almost sold all of them, expects her company's sales to rise nearly 50 percent this year.
While last year 90 percent of Thomson's customers were Mormons, she estimates 30 percent of her customers thus far this year "aren't affiliated with a religion," she said. "A world that embraces fashion is now embracing modesty without even knowing it."
Indeed, the hip beachgoers of 2012 look more like 1950s pinups than contemporary collegiates on spring break. Marc Jacobs, Norma Kamali, Michael Kors and Missoni have all come out with high-waisted suits. Some modest bloggers are loving the trend: Jen Loch, a Mormon fashion blogger, recently posted retro one-pieces from Urban Outfitters, Topshop, ModCloth and Spanx on her site.
In the grand scheme of swimwear trends, two-piece suits still dominate and are expected to make up 68 percent of a projected $2.6 billion in U.S. women's swimsuit sales in 2012, according to IBISWorld estimates. "Most people don't like to be the odd one out, even if it means wearing something they are less than comfortable with," Huyben said.
Simply Modest's "swimdresses," which sell for about $100, are floral, stretchy garments made up of loose tunics with knee-length leggings underneath.
Other companies present a different interpretation of how much coverage equals modesty. HydroChic makes sporty leggings, knee-length skirts with ruffles and skorts that extend to the upper thigh; starting prices for tops and bottoms are about $70 apiece. DivintaSole makes suits resembling conventional one-pieces but covering the bust area ($99).
Even the most conservative modest swimsuits are too revealing for some Muslim and Amish women, who seek head-to-toe coverage. Many Orthodox Jews, meanwhile, don't believe men and women should swim together at all.
Ten years ago, women like Huyben had to improvise with T-shirts and board shorts if they wanted to swim. Today, an online community flourishes around those interested in modest attire. Online stores and Facebook groups attract modest shoppers of various religions and degrees of devotion. Blogs like Modestclothes.com provide directories of stores selling everything from hijabs and Catholic nun garb to "trendy" attire for Mormon teenagers.
Modesty and sexiness aren't mutually exclusive, Thomson asserted. "After 10 years of marriage you should still make your husband turn his head. That's my goal."
Some of Thomson's more traditional competitors have a different take. "Men are sight oriented," said Joan Ferguson, who claims her company WholesomeWear in Aurora, Ore., offered the first online modest swimwear store. "Why dress so they're having unclean thoughts?" WholesomeWear's suits sell for $75.20 on its website.
Thomson aims to please secular customers seeking fashion as well as her Christian base, she said.
HydroChic also steers clear of religious references on its website and promotional materials. "That's not part of our company because we feel like modesty is something different to everybody," said cofounder Sara Wolf. She designs her suits, which also come in versions with SPF and chlorine protection, to blend in at most beaches. "We wanted something more appropriate that didn't make us look like we were from outer space," Wolf said.
Two successful modest clothing companies originally geared towards Mormon women, ModBod and Shade Clothing, have abandoned the word modesty all together in their marketing. Shade Clothing, founded by Brigham Young University grad Chelsea Rippy, was bought by San Francisco-based Gymboree in 2010. The chain added bikini styles and removed religious language from the website.
Secular fans of modest swimwear, like Reid, might appreciate the changes. "Sometimes the word [modest] is being used as a judgment," Reid said. "Because I choose to wear a two-piece doesn't make me immodest."
But the changes also upset some loyalists. "I've been disappointed in the continual "mainstream" changes made to your line," wrote Nica Conde Nuttall of Virginia on Shade's website Facebook page in February. "Please go back to what made you great -- modest and stylish options for women!!"
Check out modest swimsuits photos (SFW!):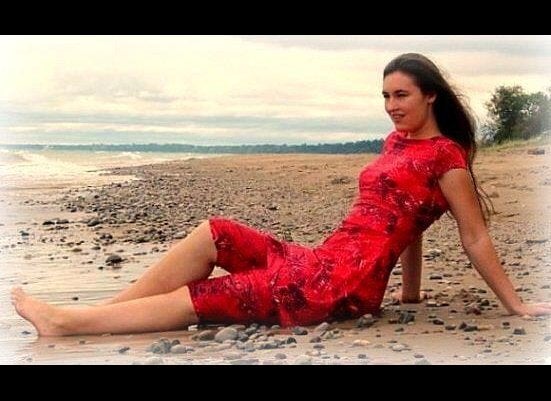 Modest Swimwear
Popular in the Community