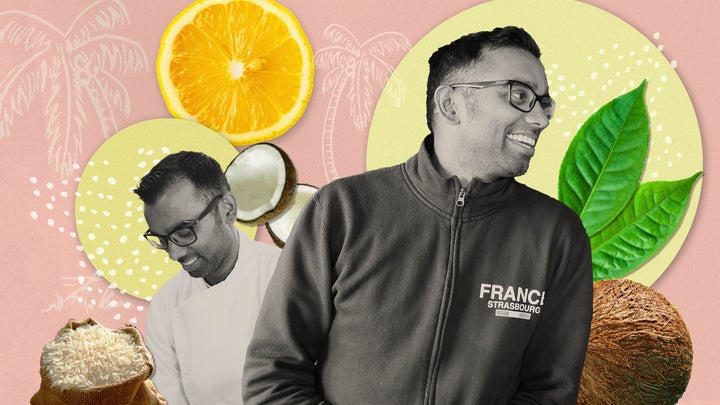 Mogan Anthony and his wife, Seleste Tan, opened Lady Wong in New York City's East Village in February 2022. The boutique serves Southeast Asian pastry and kuih (the Indonesian term for bite-size desserts) and is "truly a love letter of Nanyang flavors," referring to the culinary heritage from the southern coastal regions of China. Last fall they opened a second location, in Times Square, and they're soon opening a third. In addition to his co-ownership at Lady Wong, Anthony is the culinary director at five Westchester, New York-based restaurants and one in Fairfield County, Connecticut. In this edition of Voices In Food, he looks back at what led to the shops' openings, the hesitancy about Asian desserts and what it means to bring these flavors to New Yorkers and beyond.
In 2021, I had some time on my hands as my restaurants were operating under limited circumstances during the pandemic. During the Chinese New Year, we were missing the flavors of home (Malaysia). Seleste started baking some of the pastries we grew up eating and we started giving them out to neighbors. Then we got a little more ambitious, put up our offerings on Instagram, and had pop-ups at various locations. We were getting interest from all over the city — those who were familiar with what she was making and also missing the flavors of their countries, as well as those who wanted to try something new, or what they had been exposed to in their travels.
Anti-Asian sentiment had definitely ramped up. We were fortunate in that none of it was directed toward us, but we were very aware of what was happening in areas such as Chinatown. There were people who didn't even want to go into the city at that time out of fear. A great number of people were in a bad place — livelihoods had been taken away, people couldn't get home to see their families, communities were suffering losses. We don't know if people supported us as a way of supporting Asian-run businesses, or as a mom-and-pop business. Either way, we were grateful for the support.
"Asian flavors traditionally had a history of appealing to people who have come here from a diaspora, immigrants and second-generation Asians — those with a nostalgia for the desserts they grew up eating."
At the end of 2021 we had to make a decision — whether we wanted to abandon the pop-ups and move on to something else, or to convert the pop-ups to a brick-and-mortar store. We had a pop-up in the East Village, and it's known to be a diverse area, with residents and visitors who are open to new flavors. Of course doing a brick and mortar is scary, but we thought we had products that would draw from a wide variety of customers.
People who are unfamiliar with Asian desserts often think of the fried ice cream on the menu at Chinese restaurants. We know there's a perception of Asian dessert flavors as weird and strange. But when you look at the varied populations and the numbers of people living in Southeast Asian countries — Vietnam, Malaysia, Singapore, Indonesia, Thailand — there's a timelessness to our flavors as well as a breadth and depth. Asian flavors traditionally had a history of appealing to people who have come here from a diaspora, immigrants and second-generation Asians — those with a nostalgia for the desserts they grew up eating. And fortunately in New York, there's a large market of people with a willingness to explore and an eagerness to be educated about the nuances of Asian pastries. We also are educating within the Asian community, as often the desserts are very particular to one group of people and not spread across every country.
We think engaging in conversations with customers helps in first introducing them to, and then taking them along, the journey of Asian desserts. We liken it to the way Americans first embraced mochi doughnuts and the growing interest in matcha. In general, Americans like textures; they look for that crunch. Southeast Asian desserts tend to be steamed as opposed to baked. We use palm sugar, which imparts a different taste. You'll find flavors from teas, from sweet potatoes, and there are often desserts with rice and coconut. Americans aren't familiar with our more chewy creations, where we are using tapioca. For those looking to get a foothold into the world of Southeast Asian desserts, there are takes on traditional cakes that people are familiar with, such as a Valrhona chocolate cake, so we tell customers to start with those. Southeast Asians also have their take on desserts such as tiramisu and panna cotta.
French pastries were always the king of pastries, so it goes against the grain to open a shop such as this. There are, of course, Asian bakeries in many neighborhoods, in Queens, particularly. So there's also a learning curve when people come in and note that these desserts that are traditionally considered "street food" and are very inexpensive now cost more than they're used to spending. I have to explain to people that we're sourcing many of our ingredients from Southeast Asia, that we're not selling from the streets or a store in a less expensive area, and just as some people will spend at an artisanal cupcake spot, the market is growing for other higher-end desserts. Additionally, many of the desserts take a number of days to assemble.
I do think people crave authenticity and originality when it comes to food. They may start off supporting a place because of the heritage of its owners, but unless you have execution, presentation and flavors that are accessible, they're not going to keep coming back.
Before You Go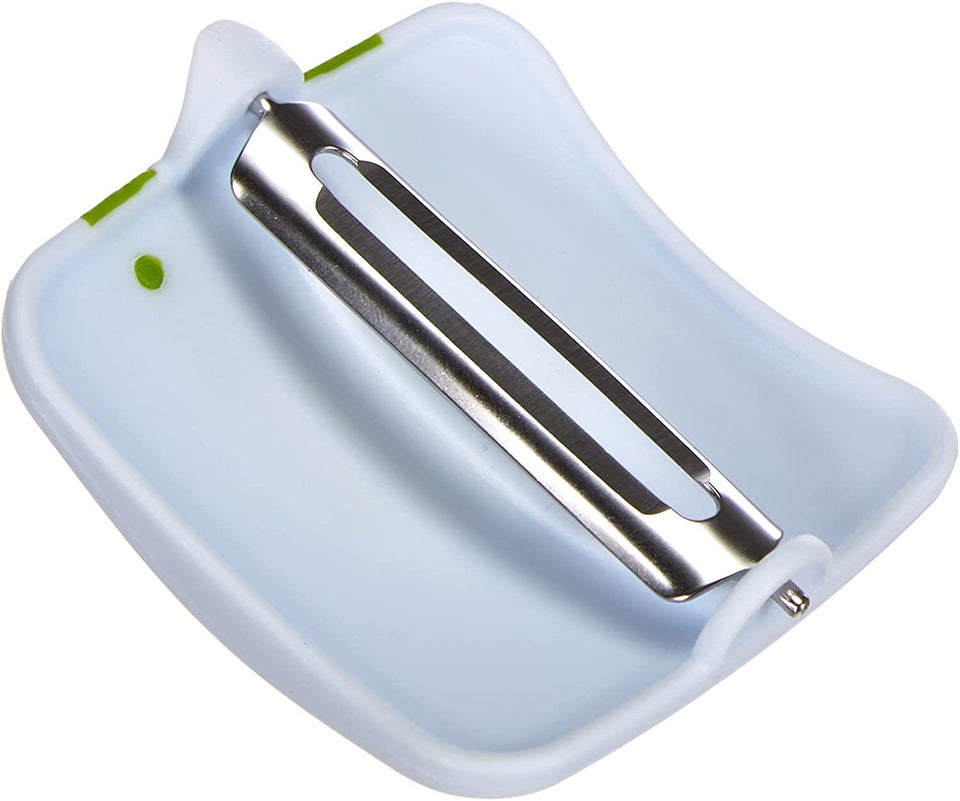 What Chefs Are Buying For Their Own Kitchens On Amazon