A Virginia imam's decision to take part in an interfaith ceremony for recently inaugurated President Donald Trump has sparked outrage among some American Muslims who believe Muslims should boycott the event.
CNN reported Thursday that Imam Mohamed Magid of the All Dulles Area Muslim Society Center, also known as the ADAMS Center, in Sterling, Virginia, will deliver the Muslim call to prayer at the National Prayer Service this Saturday at the Washington National Cathedral.
Magid will join 26 other faith leaders in addressing an audience that will include Trump and Vice President Mike Pence.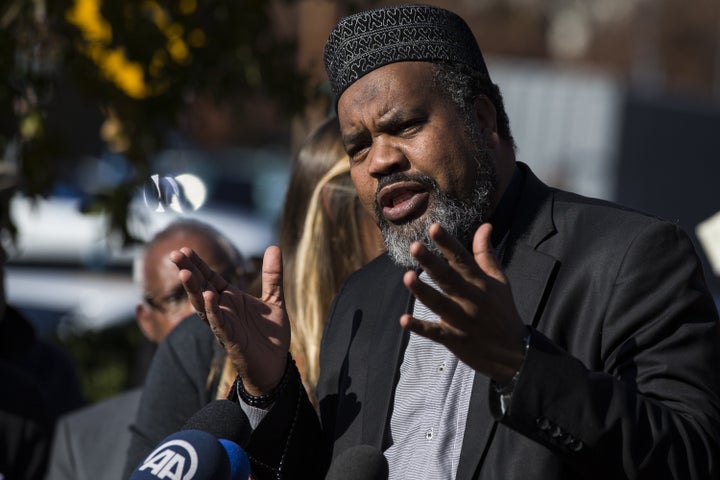 Ahmed Rehab, executive director at the Chicago chapter of the Council on American-Islamic Relations, wrote in a Facebook post on Friday that he was "thoroughly disappointed" by Magid's "unilateral decision" to join the prayer service, which "goes against the consensus of our community's leadership and grassroots."
Rehab wrote that while he has "lots of love and respect" for Magid and his "long track record as an open-minded, loving imam," the imam's participation in the service will give "the appearance of normalcy and normalization to a President and an administration that is showing the Muslim community and many other communities alarming animosity."
Hussam Ayloush, executive director at the Los Angeles chapter of CAIR, argued that Magid's participation would allow Trump to say he has Muslim Americans' support.
"In the face of unreluctant and unrepentant defamation and animosity toward Islam and Muslims (and many other communities) by this Trump team, a symbolic participation that does not involve any opportunity to preach or make a statement does not qualify as engaging or correcting the wrongdoers, but rather enabling them and providing them with a token cover for their bigotry," Ayloush wrote in a Facebook post.
"Such participation also undermines the courageous and principled activism of so many Muslims and allies who chose to openly challenge this president's bigotry and his promised unjust policies."
Sana Saeed, a producer and host at AJ+ who is Muslim, wrote on Facebook that while she has always been "critical of [Magid's] politics," his decision to give the call to prayer on Saturday is a "new low."
She added, "Part of me naively hopes he does some sort of protest but entirely doubt it."
Magid, the former president of the Islamic Society of North America, has earned national attention for his work to deradicalize Muslim youth. The FBI has also praised the ADAMS Center, where he is the imam, for its "leadership role in building partnerships between law enforcement and the Muslim community to enhance mutual cooperation and public safety."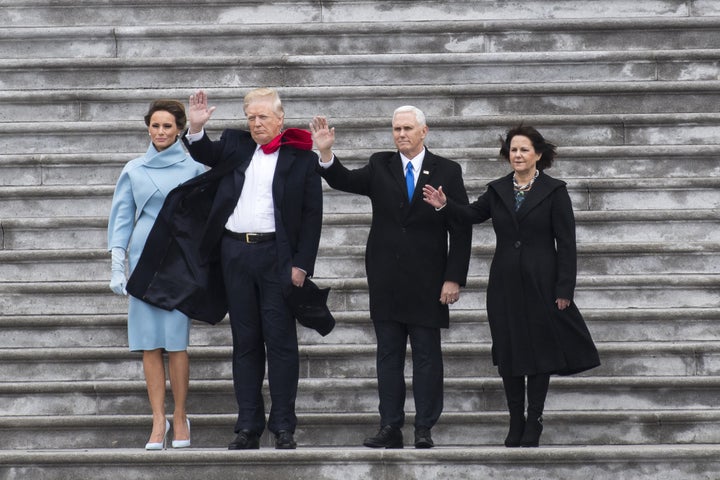 "One of the tasks of the religious leader is to convey the truth and the values of Islam to everyone, including those in power, to advocate for what is good, and to address those who misunderstand and have misconceptions about the beauty of Islam," he wrote.
"As leaders, we must always tread the high, moral ground in all circumstances. When we are presented with a platform to share our values, we must take the opportunity."
Magid didn't immediately respond to a request for comment on Friday.
Sajid Tarar, from the group American Muslims for Trump, will also be delivering a prayer at Saturday's ceremony.
"My prayer will be telling American Muslims that you have to stand up for America, how to appreciate America," Tarar told NBC News. "The country has given us refuge, they accepted us with open arms, and we have to be a part of it."
But Tarar is considered a fringe figure among Muslim Americans. A CAIR survey in October found just 4 percent of Muslim Americans said they would vote for Trump.
What's concerning about Magid participating at Saturday's event, wrote Rehab, is that he is a "mainstream Muslim leader."
Some faith leaders have expressed anger over the National Cathedral's decision to host Saturday's prayer breakfast in the first place.
"I would not have held the inaugural prayer service, nor would I have allowed the choir to sing, because the positions Trump has taken are so inimical to the gospel," Rev. Gary Hall, former dean of the cathedral, told ThinkProgress.
"I know it has been our tradition to do it, but this is a really different kind of candidacy and presidency – and it's a time, really, for the Church to be the resistance to this kind of authoritarianism instead of legitimizing it by allowing it to use the symbols of Christianity," he said.
Trump, who became the 45th president of the United States on Friday, ran a campaign steeped in anti-Muslim political speech and policy proposals.
He once promoted the false story that he saw Muslims cheering after the 9/11 terror attacks; was fond of telling an apocryphal story about shooting Muslims with bullets dipped in pig's blood; and suggested that the Muslim mother of a fallen American soldier wasn't allowed to talk.
He even flat-out said: "Islam hates us."
Trump also called for the creation of a Muslim database or registry, said mosques should be surveilled, that Muslims should be profiled, and called for a ban on Muslims entering the U.S.
Before You Go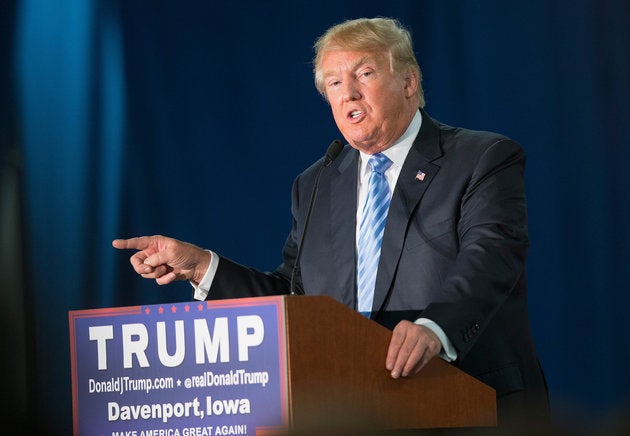 Evolution Of Trump's Muslim Ban
Popular in the Community