By YOUSUR ALHLOU -- The Associated Press
JERUSALEM (AP) -- Israeli police clashed with rock-throwing Palestinian protesters in Jerusalem on Friday as thousands mourned at the funeral for an Arab teen who Palestinians say was killed by Israeli extremists in a revenge attack.
Palestinian militants, meanwhile, fired rockets and mortars from the Gaza Strip into Israel, and the Jewish state later carried out several airstrikes on what it described as "Hamas terror targets" in Gaza. There were no immediate reports of casualties.
Also, the Israeli military said its troops opened fire after spotting two Palestinians planting explosives near the Gaza border fence.
An ambulance carried the body of 16-year-old Mohammed Abu Khdeir, wrapped in a Palestinian flag and traditional headscarf, to a mosque in the east Jerusalem neighborhood where he lived. Then mourners carried the open casket through the crowd to a cemetery.
During the procession, scores of masked Palestinians threw rocks at Israeli police on duty nearby, and they responded with stun grenades, spokesman Micky Rosenfeld said. He said more than 2,000 people attended the funeral.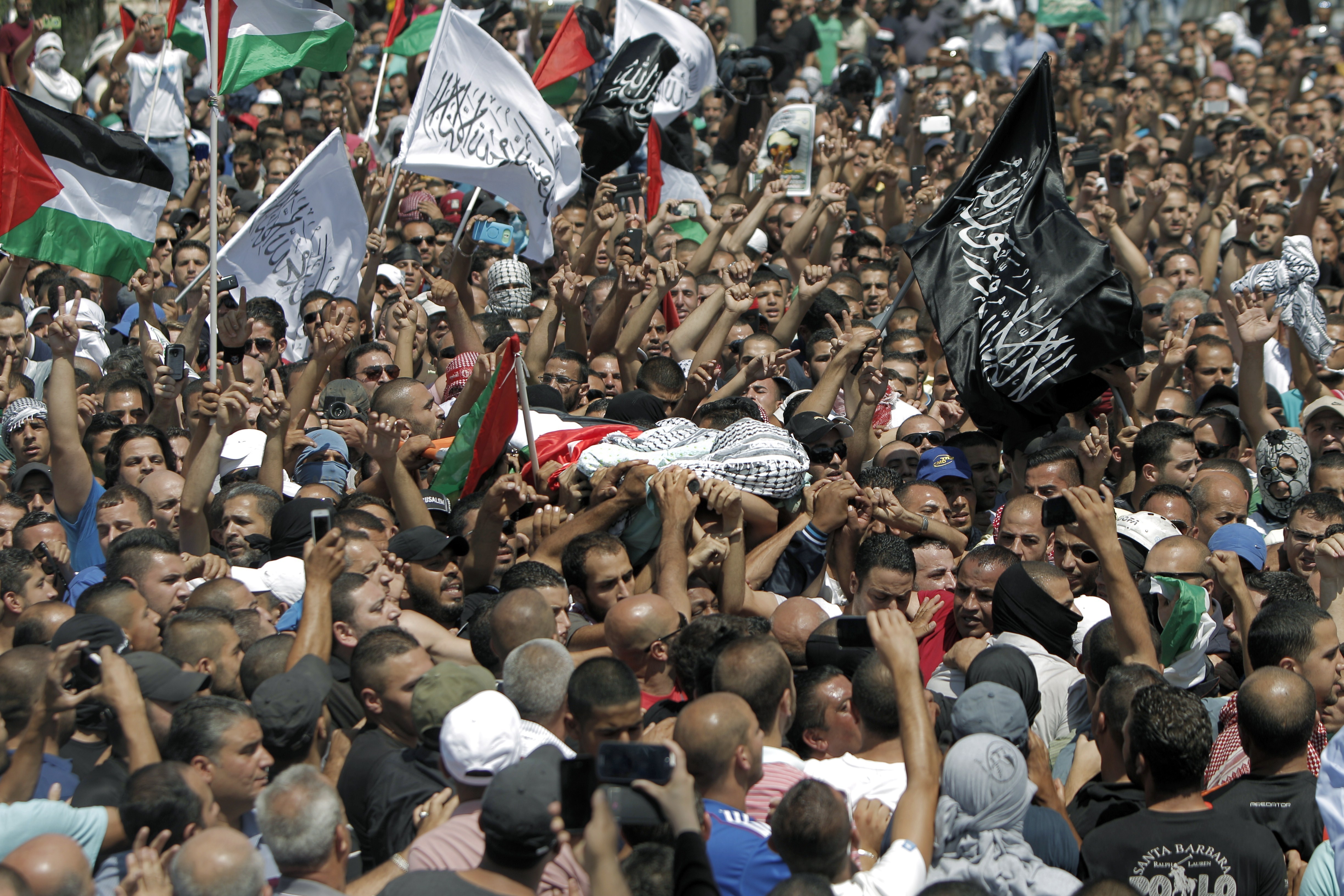 Relatives and friends of Mohammed Abu Khder carry his body to the mosque during his funeral in Shufat, in East Jerusalem on July 4, 2014. (AHMAD GHARABLI/AFP/Getty Images)
Rosenfeld said police also clashed with hundreds of Palestinian protesters in other neighborhoods in the eastern part of the city, which has been rocked by violence since Abu Khdeir's burned body was found Wednesday in a forest after he was seized near his home.
At least 13 Israeli officers were injured by rock-throwers, with six taken to the hospital, police spokeswoman Luba Samri said.
The Red Crescent said about 30 Palestinians were hurt by rubber bullets fired by Israeli forces. Dozens of others were treated for tear gas inhalation.
Police had beefed up security in and around Jerusalem as the funeral coincided with the first Friday prayer services of the Muslim fasting month of Ramadan.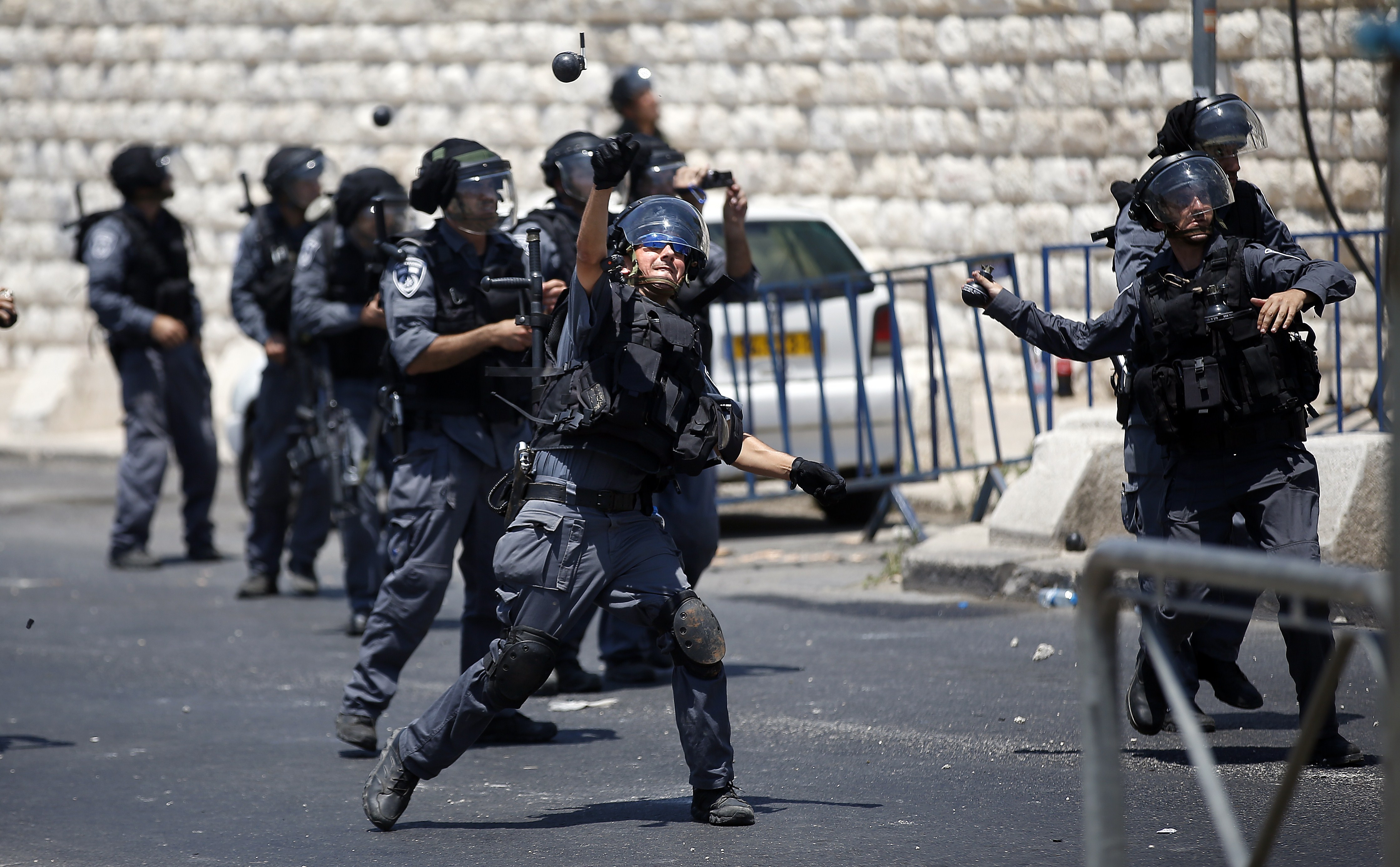 Israeli police throw stun grenades toward Palestinians during clashes after the Friday prayer outside of the Old City in East Jerusalem on July 4, 2014. (THOMAS COEX/AFP/Getty Images)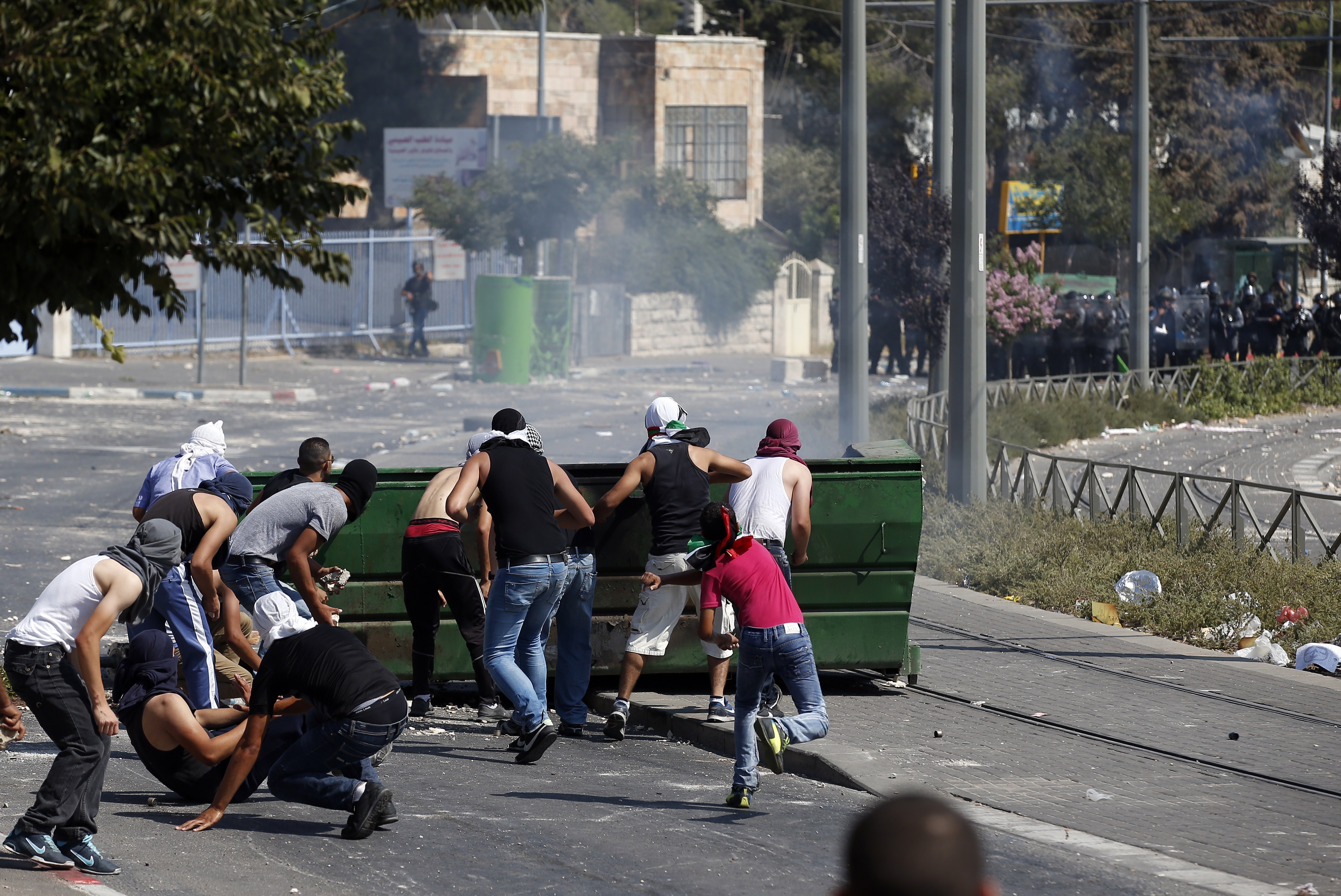 Palestinian youth clash with Israeli security during the funeral of Mohammed Abu Khder in Shufat. (THOMAS COEX/AFP/Getty Images)
Tensions have been high since three Israeli teenagers, including one with U.S. citizenship, were abducted in the West Bank on June 12, sparking a huge manhunt that ended with the gruesome discovery of their bodies early this week.
Israel has blamed Hamas for the abduction and murder of the teens and launched a crackdown on the Islamic militant group in the West Bank, drawing rocket attacks out of Gaza and Israeli airstrikes in a near-daily cycle of retaliation.
Hamas, which has abducted Israelis in the past, praised the kidnapping of the teenagers but did not take responsibility for it.
Palestinians immediately accused Israeli extremists of killing Abu Khdeir in revenge for the deaths of the Israeli teens. Israeli police said they have not yet determined who killed the boy or why.
The killing of the youngster was widely condemned by Israeli leaders, including Prime Minister Benjamin Netanyahu.
"We don't know yet the motives or the identities of the perpetrators, but we will. We will bring to justice the criminals responsible for this despicable crime, whoever they may be," Netanyahu said Thursday. "Murder, riots, incitement, vigilantism - they have no place in our democracy."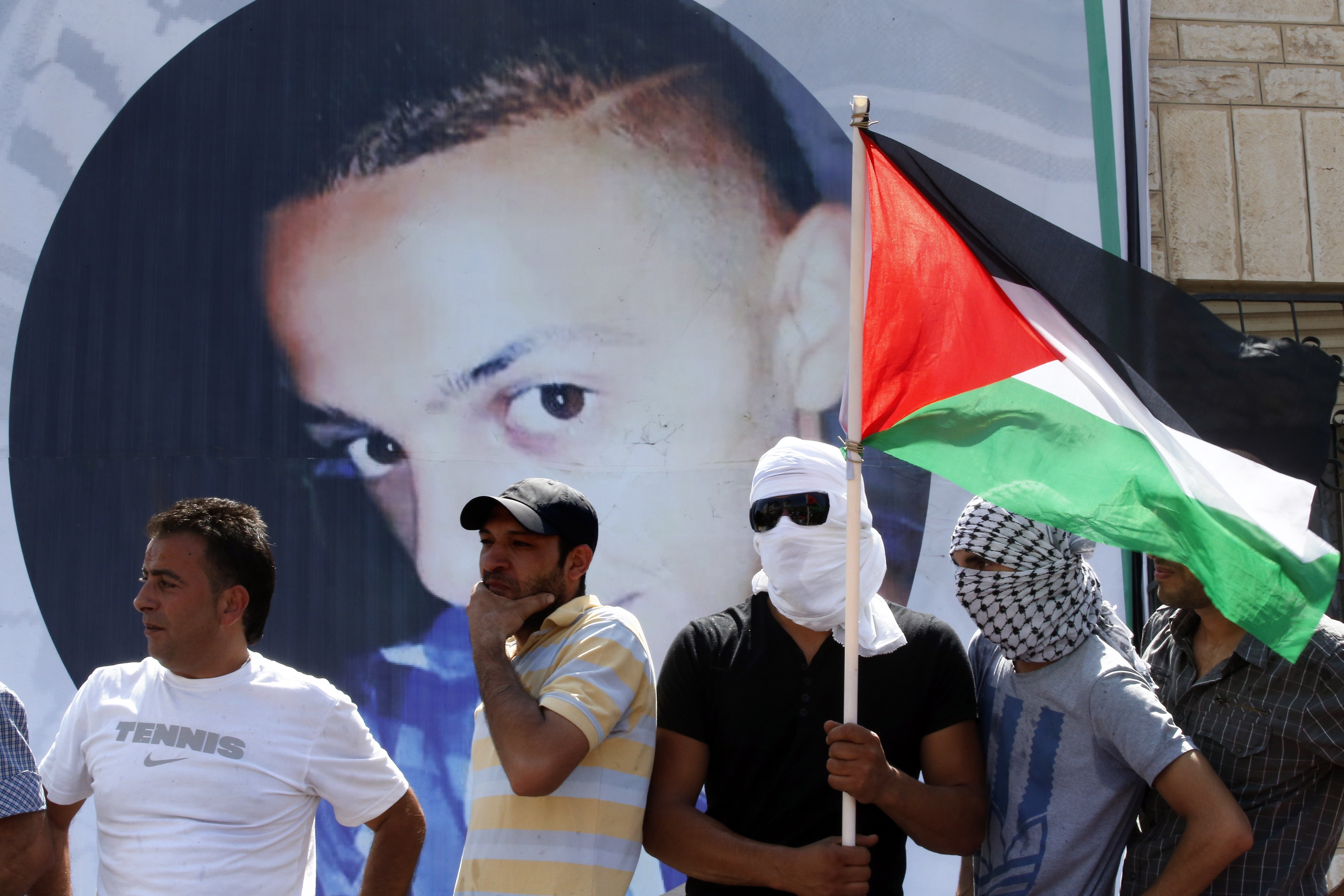 A mourner holds the national flag as mourners gather for the funeral of Mohammed Abu Khdeir in Shufat, in East Jerusalem, on July 4, 2014. (THOMAS COEX/AFP/Getty Images)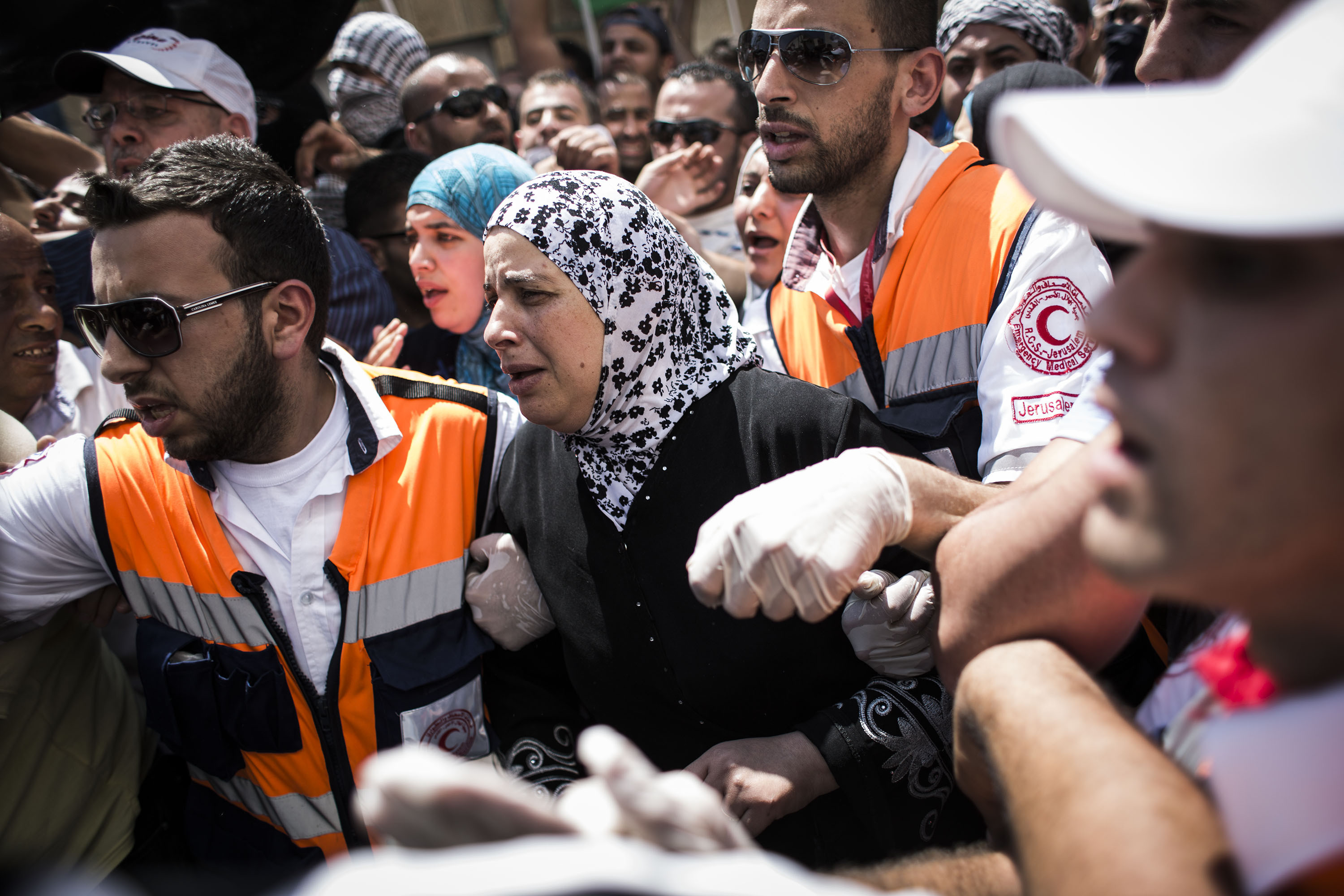 The mother of Muhammad Abu Khdeir is seen during his funeral ceremony on July 4 2014 in Jerusalem. (Ilia Yefimovich/Getty Images)
On Friday, Palestinian militants in Gaza fired at least 14 rockets and mortars at Israel, the military said. It was far fewer rockets than the dozens of barrages reported in previous days, and when Israel did not immediately respond, waiting until late in the day to attack, there was talk that a cease-fire was in the works.
Hamas spokesman Mushir al-Masri said in Gaza, "There are some contacts and mediations regarding a truce."
There was no official comment from Israel regarding a possible truce.
In Jerusalem, Abu Khdeir's family set up a large tent outside the home for those seeking to pay condolences. Mourners chanted, "With our soul, with our blood, we would sacrifice anything for you, (Palestine)" and "Allahu akbar!" or "God is great"
Waving a Palestinian flag and with a traditional scarf covering his face at the funeral, Rami, 20, said he came to chant and to mourn his friend Mohammed. He would not give his last name, saying he feared retribution.
"I am happy and sad," he said. "I am happy because he died a martyr, but I am sad because they kidnapped him, killed him and then burned him."
Related
Before You Go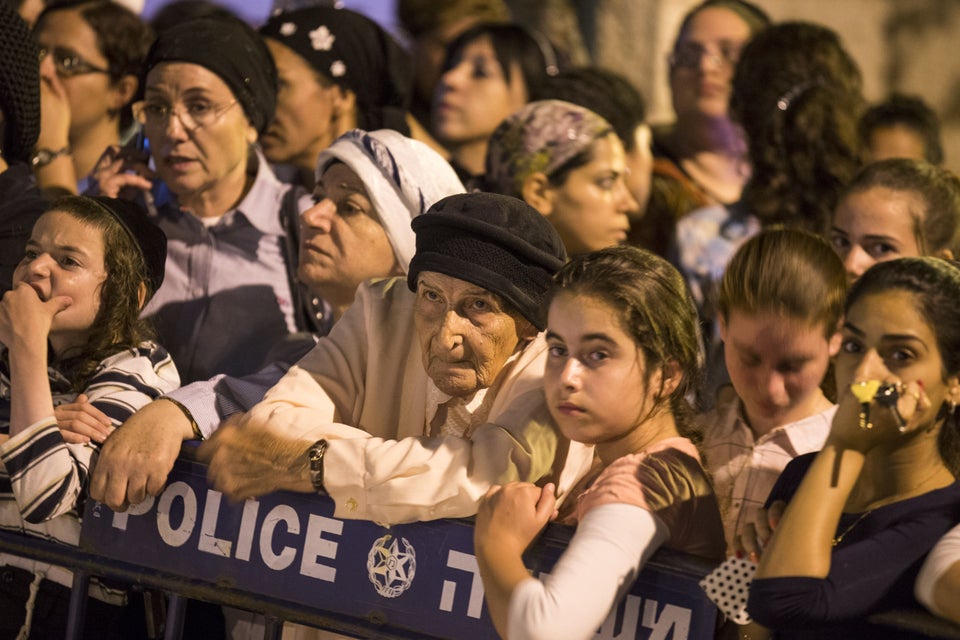 Israel Mourns
Popular in the Community