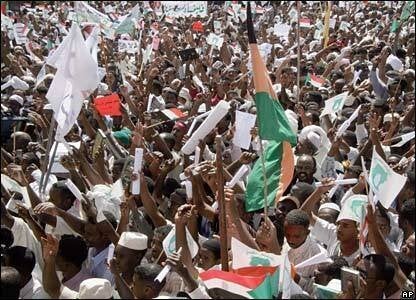 Prints of the Danish cartoon depicting Islam's Prophet Mohammed as a suicide bomber in 2005 -- much to the chagrin of the international Muslim community -- will now be sold by the Denmark Free Press Society for $250 each. One thousand copies are to be printed and sold, with each having a designated number and signature by the artist, Kurt Westergaard, who has been in hiding due to numerous death threats. From AFP:
Two Tunisians were arrested in Denmark last year on suspicion of planning to murder Westergaard, and later released without trial after they appealed a government order for their expulsion on national security grounds.

'The image won Kurt Westergaard international fame, but it has also forced him to live under constant police protection,' the Free Press Society said on its website.

'Despite threats and concrete murder plots planned by Islamists, he has nonetheless never expressed any regret and never apologised for being a free artist.' Calls to the organisation were not returned.
As the AFP notes here, Westergaard has never apologized or expressed regret for the drawings. And indeed, he enjoys the backing of free speech and free press advocates around the globe in this regard. A notable example of one such advocate, just this week, is NATO Secretary General and Danish Prime Minister Anders Fogh Rasmussen, who defended the drawings in 2006 and who forewent any diplomatic gesture or apology in Turkey this week at the Alliance of Civilizations meeting, despite earlier reports that said an apology was forthcoming. From ABC's Jake Tapper:
During a panel discussion at Çırağan Palace in Istanbul, Rasmussen said that, "I would never myself depict any religious figure, including the Prophet Mohammed, in a way that could hurt other people's feelings. I respect Islam as one of the world's major religions," Turkey's English daily newspaper, the Daily News & Economic Review, reported.

"My position is clear before, during and after the crisis. I condemn action that aims to demonize people on their religious or ethnic background," he said.

That said, Rasmussen also asserted that "all kinds of censorship are the enemy of dialogue and enhance prejudice. All kinds of prejudice have to confronted, not ignored. That is why freedom of expression is a precondition for open dialogue."
Related
Popular in the Community