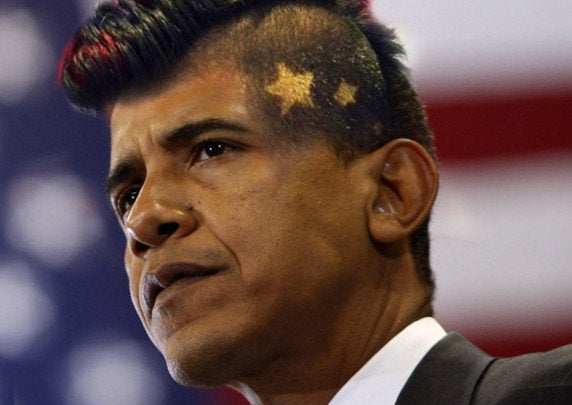 NASA's most meme-friendly Mars rover flight director, Bobak Ferdowsi, 32, also known as "Mohawk Guy," shot to stardom last weekend when the press covering the rover Curiosity's successful touchdown zeroed in on his eye-catching, stars-and-stripes hairstyle.
"I understand there is a special mohawk guy working on the mission," Obama said. "I thought about getting a mohawk myself but my team keeps on discouraging me. Now that he's received marriage proposals and thousands of twitter followers, I'm now going to go back to my team and see if it makes sense."
"I sort of thought this week was just going to be dealing with the emotions of landing," Ferdowsi said in a phone interview. "But to find out late Sunday, early Monday morning that all of the sudden people were really interested in me, that was totally surreal."
During the Monday call, the president also commented on the increased coolness of the NASA control room.
"It does sound like NASA has come a long way from the white-shirt, black dark-rimmed glasses and the pocket protectors," he said. He also congratulated the team again on the success of the mission.
Here's how @darth envisions a possible Obama tribute mohawk:
Calling all HuffPost superfans!
Sign up for membership to become a founding member and help shape HuffPost's next chapter