A new campaign has emerged to help share the truth about racism in America.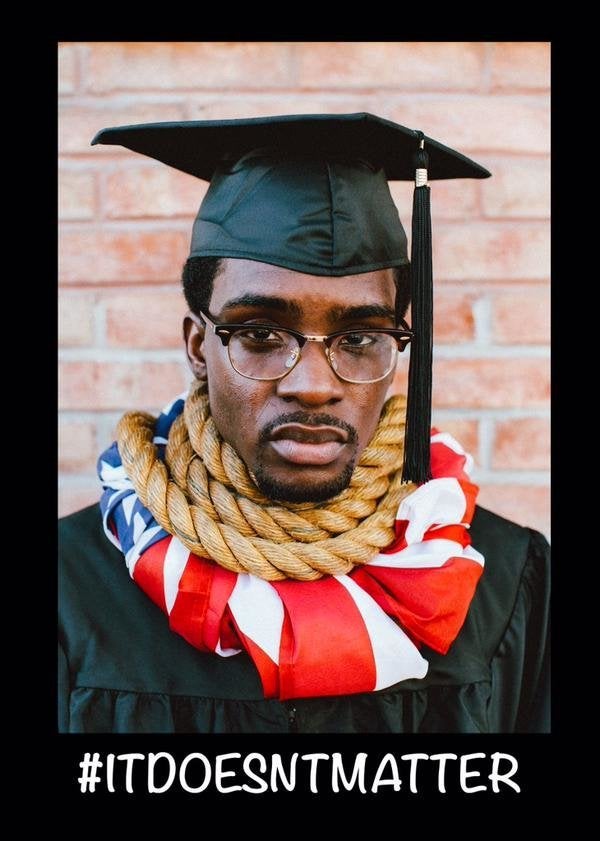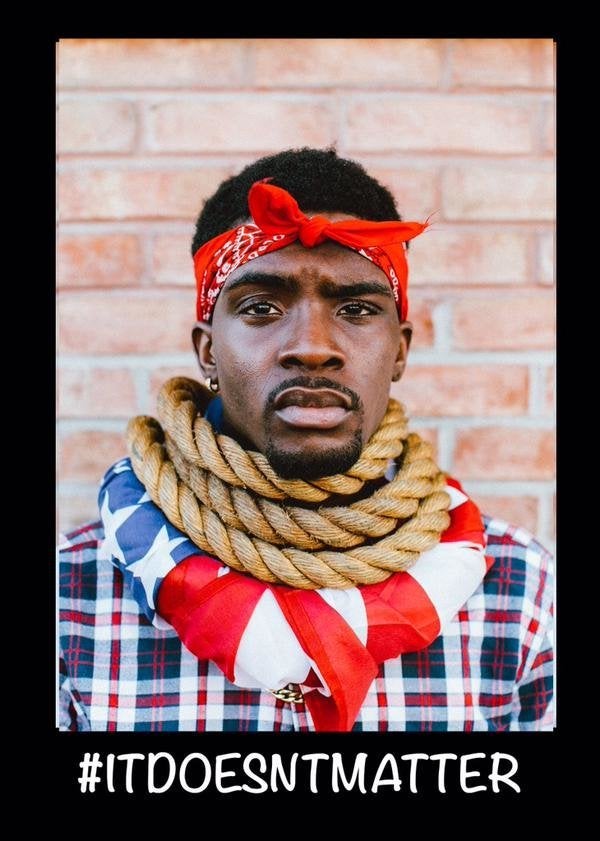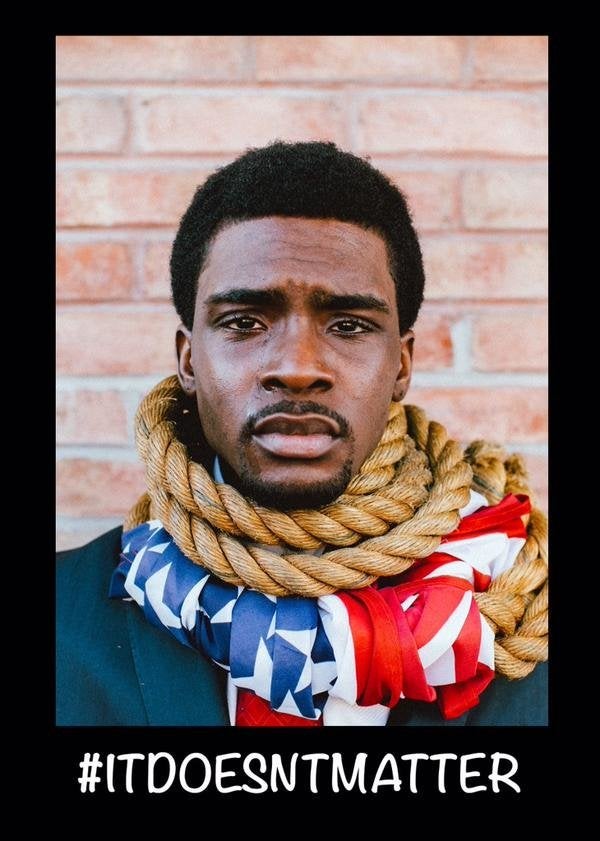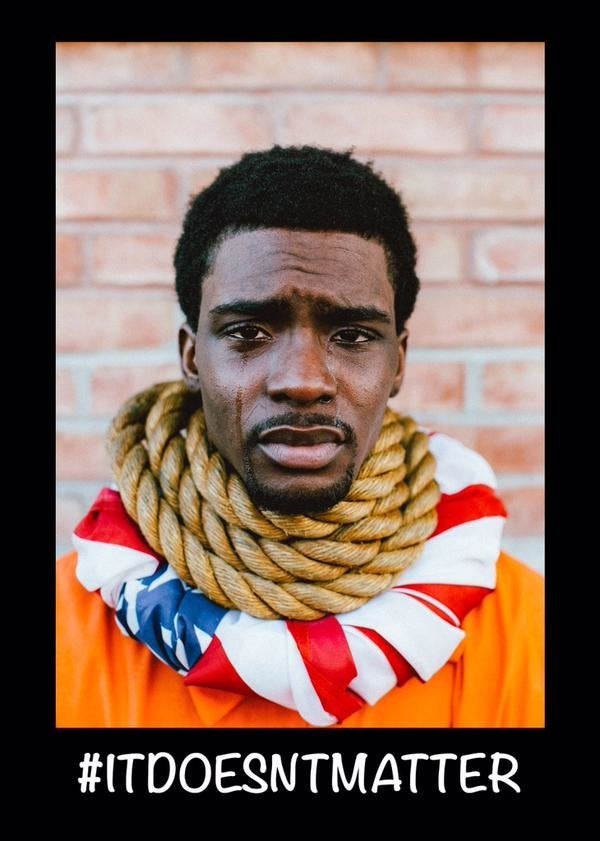 In the first two photos, Morancy posed as what he described as a "college graduate" and a "gang member." In the third photo he donned a suit, and in the last one he portrayed "a prisoner." There's one glaring similarity in all the photos, the noose tied around Morancy's neck which rests on top of an American flag. He also has tears in his eyes in some of the photos.
The 20-year-old actor and activist explained that the inspiration for the photos came to him in a dream where he saw images of himself hanging from an American flag as each of the people depicted in his campaign. He said he felt that the experience left him with a "powerful message" to share.
"It doesn't matter what your profession is," he told The Huffington Post. "It doesn't matter, you know, how much success you've obtained in America. When you're an individual of a darker hue, life will be much [more] difficult for you."
When asked why he chose to go with a single tweet that only included a hashtag and a few photos for the start of his campaign, Morancy said he "wanted the images to speak for themselves."
Since Morancy posted the tweet four days ago, it has been retweeted more than 22,000 times and favorited more than 17,000 times. Twitter users have responded to the powerful effect of the photos.
"That's when [George] Zimmerman was just getting off," he told HuffPost. "I was upset when that happened. I broke furniture in my home. That was my first experience of real enlightenment, I would say. I just didn't understand how this individual with a gun could kill someone unarmed and then get off."
Morancy hopes to make an impact through his campaign, and enlighten others about the truth of racism in America today.
"I've had those conversations," he said. "They're like, 'If I dress up in a suit they won't attack me.' Well Martin Luther King [Jr.] was killed in a suit, and Trayvon Martin was killed in a hoodie. It doesn't matter. Different clothes, same skin."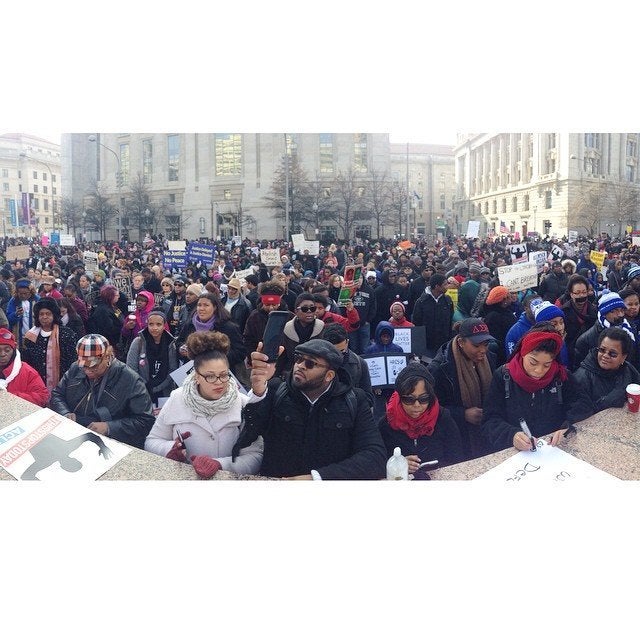 Powerful Black Lives Matter March In Washington
Popular in the Community