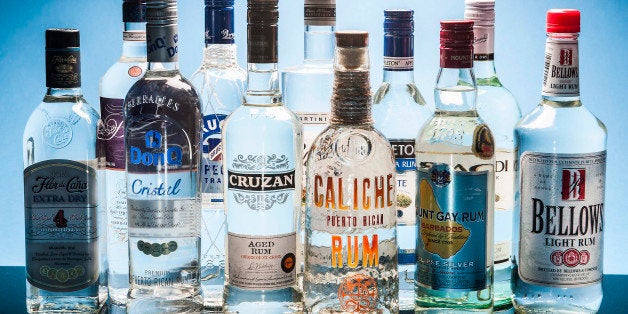 August 16 is National Rum Day. Even though HuffPost Taste basically assumes that all national food days were made up by some random guy on Twitter, we're always glad to have an excuse to drink at work, so we decided to celebrate with another edition of our recurring series of Cocktail Taste Tests, which aim to figure out when expensive liquor makes a difference.
We briefly toyed with the idea of tasting daiquiris, the classic rum cocktail, but they felt a little close to margaritas, which we already tasted. So instead, we gravitated toward mojitos, one of the most fun drinks in the universe -- and the perfect drink for August heat.
We mixed up a bunch of mojitos, all using the same recipe (which you can find below) but with different brands of rum, ranging widely in price. We had a couple dozen HuffPost writers and editors taste all 11 samples blind and give their feedback to us. (Samples of all the rums, save Bellows, were provided to use by their distillers, but, as ever, our judgment was in no way affected by the brands' participation.) Click through the slideshow below to find out which brands of rum we liked the least and which ones we liked the most so you can celebrate this rum holiday the right way: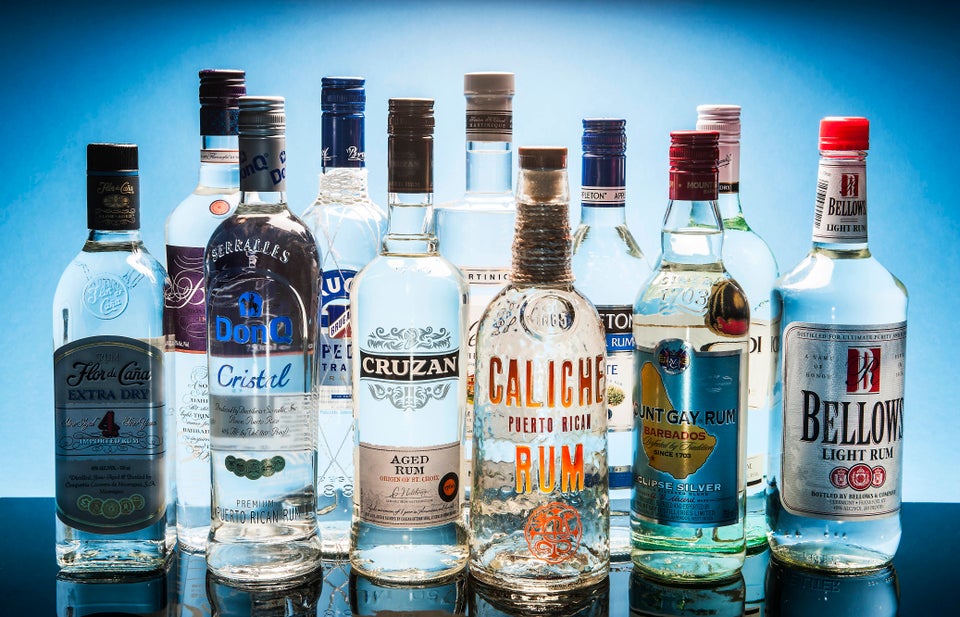 Mojito Taste Test
One strange quirk of the mojito, at least compared to the other drinks we've taste tested, is that, although pretty much everyone agrees that it should include white rum, sugar, mint, lime and club soda, many reputable bartenders and cocktail experts disagree about the proper ratio of those ingredients. So before the official taste test, I recruited some friends and colleagues to help me figure out the exact recipe I should use. I ended up drawing from a few different sources and settling on this one, which I personally think is ideal:
2 oz white rum
1/2 oz simple syrup (made using a one-to-one ratio of granulated sugar and water)
8 mint leaves
3/4 ounce fresh-squeezed lime juice (approximately one medium-sized lime's worth)
1 ounce club soda
Plenty of ice, preferably crushed
Technique
Muddle mint leaves with simple syrup for about 30 seconds. Add lime juice, white rum and ice. Stir vigorously. Top with club soda, stir a little more, and serve, garnishing with an unmuddled sprig of mint if you feel fancy.
This story appears in special Labor Day issue of our weekly iPad magazine, Huffington, in the iTunes App store, available Friday, August 30.
Related