 Senior members of President Barack Obama's administration want to put the mastermind of last month's attack on an Algerian natural-gas facility on a secret "kill" list, The Wall Street Journal reported.
Adding Algerian militant Mokhtar Belmokhtar to a US list for targeted killing would entail a significant US military expansion into northwestern Africa, the newspaper said, citing unnamed US officials.
It would mean extending drone strikes and other lethal counterterrorism operations to the region, the paper added.
Thirty-seven foreign hostages, including three Americans, were killed when gunmen last month stormed the In Amenas gas plant and the Algerian army launched a military assault in response. One Algerian and 29 of the insurgents were also killed.
The push to target Belmokhtar is being led by US military and intelligence officials, the Journal reported.
And some were pressing for a more direct involvement in the hunt for Belmokhtar, whether with drones, other aircraft or American forces, the paper added.
Such an effort could rely on the military's special-operations units, with help from the Central Intelligence Agency, the report said.
Last month, a US official told AFP that Washington planned to set up a base for drones in northwest Africa to improve surveillance of Islamist groups in the region. The base would probably be in either Niger or Burkina Fasi, the official said.
The US government has maintained secret "capture-or-kill lists" since after the September 11, 2001 terrorist attacks, The Journal pointed out.
Separate lists are maintained by the Pentagon and by the Central Intelligence Agency, and contain the names of terrorist leaders such as Ayman al-Zawahiri, Yemen-based Al-Qaeda bomb maker Ibrahim al-Asiri and, before his death, Osama bin Laden, the paper noted.
Copyright (2013) AFP. All rights reserved.
Related
Before You Go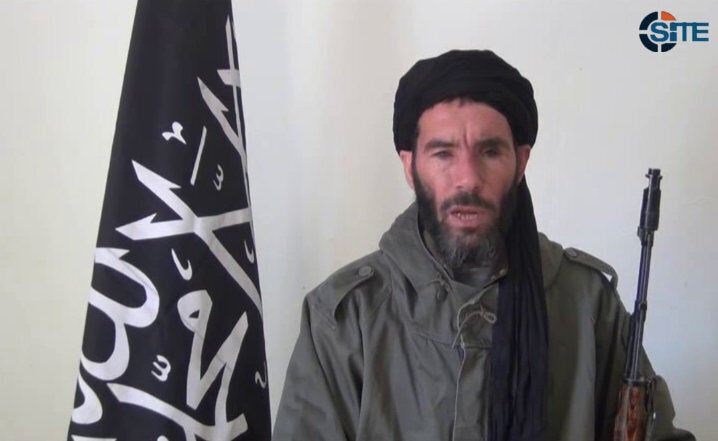 Algerian Hostage Crisis (AP Captions)
Popular in the Community