Mealbreaker (n.): a nasty, non-edible surprise found in food while it is being eaten; often lawsuit-provoking, sometimes fabricated, always disgusting
A Reddit user recently recounted a horrifying tale, alleging that a moldy carton of Minute Maid orange juice sickened a family that had unknowingly been drinking from it for about a week.
User Poison_Mold claims that his or her sister's family recovered a chunk of mold from inside the one-litre Tetra Pak container, three weeks before its expiration date.
The picture of the supposed mold are unsettling, to say the least:
The user goes on to claim that the family's two young daughters, ages 4 and 6, had been "puking all week" and attributed this to the moldy orange juice.
To top it off Coca Cola (they own Minute Maid) has offered my sister a gift certificate for their troubles. My sister has sent it to the lab for testing and they've been sending form replies and basically telling her to "do what she has to do." Nice one.
The Huffington Post reached a Minute Maid representative, who would not comment "until I have specific facts."
In late February, YouTube user phil Greer posted a video showing what he said was mold found inside a box of Minute Maid juice. (The user says the video was recorded on Dec. 21, 2012.)
He recounted the events that followed in the "about" section of the video, including stressful interactions with Minute Maid's customer service before being offered a coupon for a free package of orange juice.
UPDATE: 3/15 -- Since time of publication, the Reddit user appears to have dissociated the original post from his or her account.
UPDATE: 3:10 P.M. -- Minute Maid representative Susan Stribling emailed HuffPost with further comment:
This is a 100 percent juice product that does not contain preservatives. While we haven't had the opportunity to inspect the product or the package, based on the photographs this appears to be a typical food spoilage incident that can occur when a package is damaged or left open. It is highly unlikely that this would pose a health risk. We've reached out to the consumer to investigate the situation further.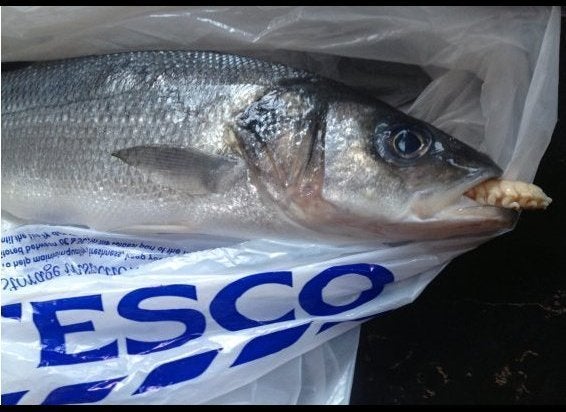 Mealbreakers
Popular in the Community