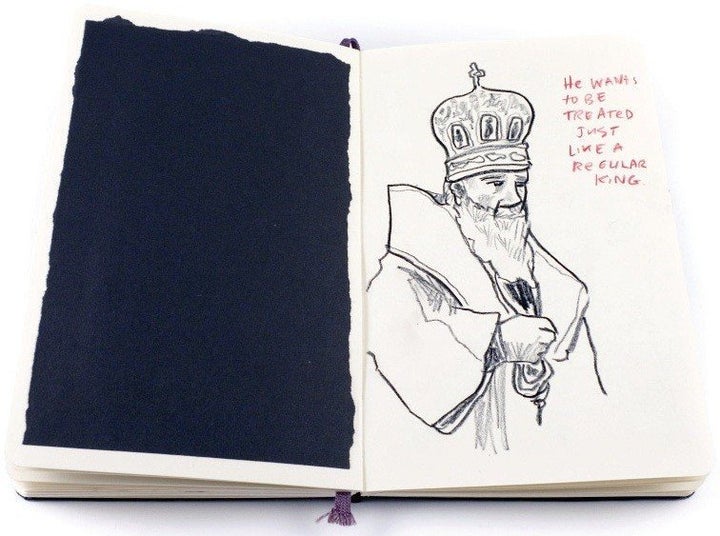 Artists and writers have sworn by the aesthetic beauty of the Moleskine notebook for years. There's something about these small, hard-covered pads that attracts the occasional sketch and poetic musing in a way we don't fully understand. So it's fitting that a committed doodler's notebook of choice would highlight this phenomenon in a book and traveling exhibit, entitled, "Detour".
The group show, curated by art advisor Raffaella Guidobono, features the notebook creations of renown artists, filmmakers, graphic designers and writers from across the globe. Musicians and writers from Jónsi Birgisson (Sigur Ros) to Dave Eggers participated, showing a rare glimpse into their creative brainstorming process. Over 250 of those works were collected and displayed in a compilation volume titled "The Detour Book", which is filled with notes, clippings and doodles.
We are particularly smitten with graphic design goddess Paula Scher's daisy alphabet. Scroll through a slideshow of images from "The Detour Book" below and let us know which sketch is your favorite in the comments section.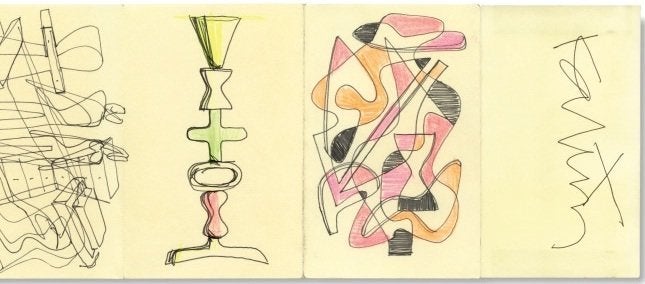 The Detour Book: The Moleskine Notebook Experience
CORRECTION: A previous version of this article incorrectly described the Moleskine journal as "leather-bound." The books are in fact coated cardboard.
Related
Popular in the Community