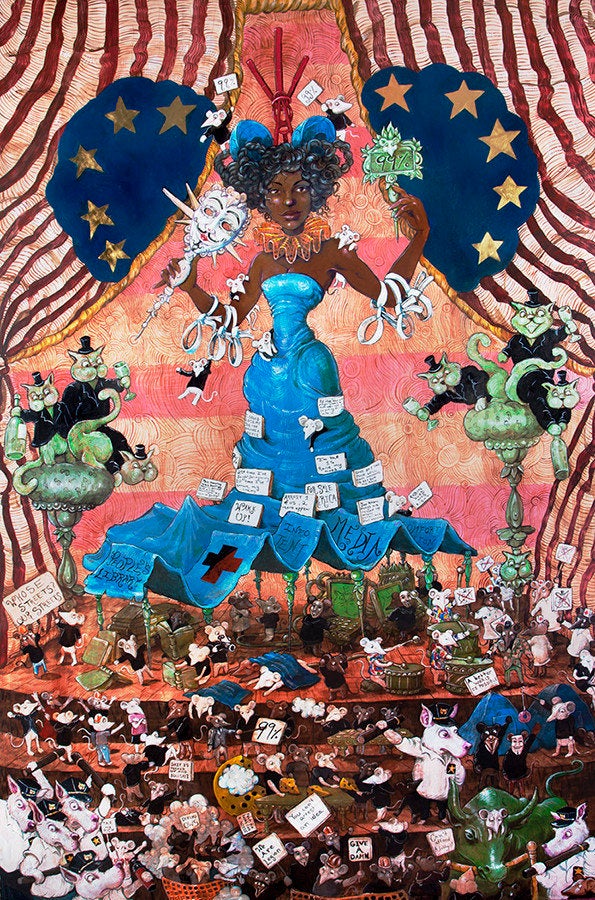 Her canvases tackle global turmoil in 2011, including the rise of Occupy Wall Street, Anonymous hackers, the health insurance crisis, the Tunisian Revolution, protests in Greece, and the Spanish M15 movement.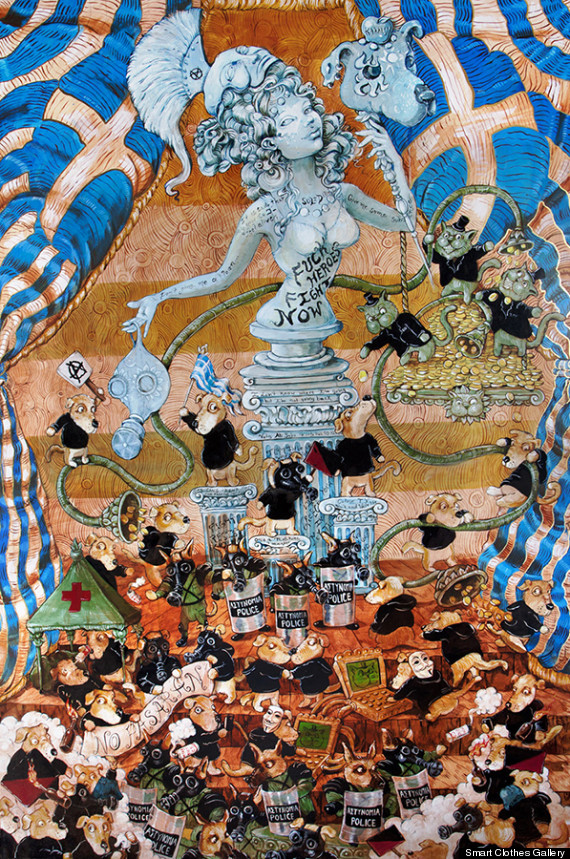 Like Hannah Hoch's politically-charged Dadaist collages or Frida Kahlo's symbolic works, in Crabapple's paintings a political message emerges from the visual chaos.
As Occupy Wall Street unfolded right outside her window, Crabapple sketched posters for the movement in real time. "Shell Game" began as a Kickstarter project. It's worth noting that her paintings about the power of a united crowd would not have been possible without crowdsourcing.
"Shell Game" will be on view April 14 - 23 at Smart Clothes Gallery in New York.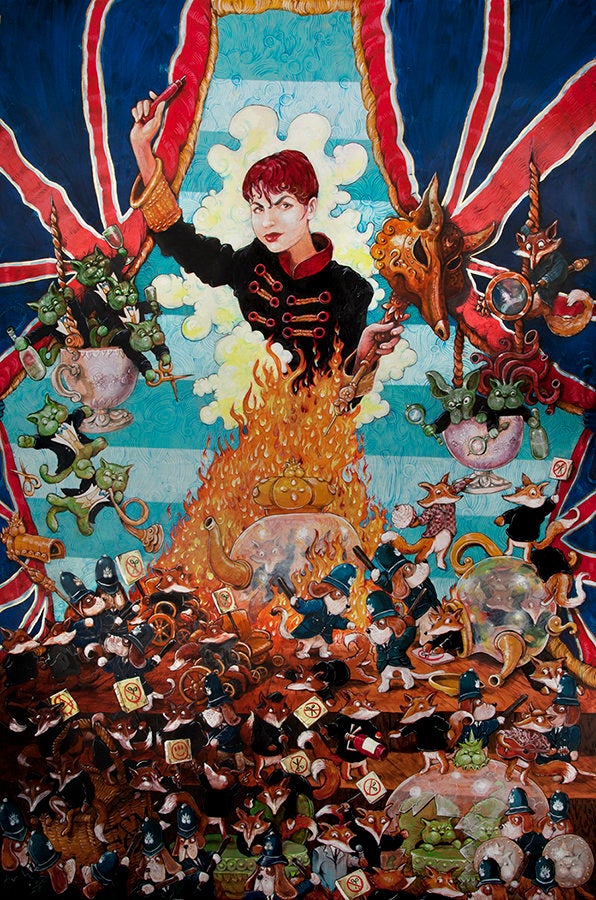 Molly Crabapple
Related
Popular in the Community