In a New Yorker essay published Tuesday, Molly Ringwald came forward with accounts of the sexual harassment and assault she experienced in Hollywood throughout her teenage years and 20s.
Not long before "Sixteen Candles" and "The Breakfast Club" made Ringwald one of the most distinguished 1980s stars, a 50-year-old crew member and a married director separately made lewd advances toward her, she recounted. Later, during an audition, she said a director told an actor to place a dog collar around her neck, even though the corresponding scene required no such prop.
Ringwald's admissions arrived after dozens of actresses said Harvey Weinstein violated them, often in private hotel rooms where the notorious indie-film mogul attempted to harass them into sexual arrangements. Weinstein produced the 1990 romantic comedy "Strike it Rich," which attracted Ringwald because it was different from the John Hughes movies that made her famous. Her interactions with Weinstein, who wasn't yet the feared Oscar-campaign mastermind that he would soon become, were relatively benign.
"I was lucky," Ringwald wrote in her essay.
Also nestled in Ringwald's roundup of men's misdeeds was a tidbit about a studio executive reportedly saying, "I wouldn't know [Molly Ringwald] if she sat on my face." Ringwald didn't credit those words to a specific suit, but she did name the quote's origins: a cover story in the respected magazine Movieline, printed when the actress was 24. 
As usual, the internet has receipts. The article in question is available on Movieline's online archives, attributing the degradation to Jeffrey Katzenberg, who chaired Walt Disney Studios before co-founding the lucrative DreamWorks with Steven Spielberg and David Geffen. (Technically, the remark first appeared in Esquire, in a May 1994 profile of Katzenberg.) 
According to the book "Down and Dirty Pictures," it was Katzenberg's suggestion that Disney purchase Miramax, the distribution company Weinstein launched in 1979. After Katzenberg left Disney in 1994, one year after the Mouse House acquired Miramax, he and Weinstein remained friends and business rivals, often clashing as their respective studios competed. In 1998, for example, Weinstein helped to engineer a costly awards campaign for "Shakespeare in Love," leading to a surprise Best Picture victory over the favored "Saving Private Ryan," a DreamWorks release.
As Ringwald pointed out, Katzenberg was also one of the first Hollywood executives to denounce Weinstein after news of his alleged misconduct broke. Weinstein had sent an email to industry friends asking for support, and Katzenberg shared his response with The Hollywood Reporter: "You have done terrible things to a number of women over a period of years. I cannot in any way say this is OK with me ... It's not at all, and I am sickened by it, angry with you and incredibly disappointed in you. There appear to be two Harvey Weinsteins ... one that I have known well, appreciated and admired and another that I have not known at all."
However genuine Katzenberg's castigation of Weinstein may be, he, too, is now indicted on the ever-growing list of powerful men who spoke of young actresses' bodies as playthings. "Maybe he was misquoted," Ringwald said. "If he ever sent a note of apology, it must have gotten lost in the mail."
On Tuesday, Katzenberg, who one day earlier had again condemned Weinstein, calling him a "monster," said he doesn't remember saying such a thing about Ringwald. He became the latest of many who owe apologies to the women (or men) they've demeaned.
"That Molly Ringwald had to read those words attributed to me and believe I said them is horrifying, mortifying and embarrassing to me," Katzenberg said in a statement provided to The Hollywood Reporter. "Anyone who knows me now or back then knows I do not use language like that as a matter of course, or tolerate it. Ms. Ringwald, 22 years too late, I am deeply, deeply sorry."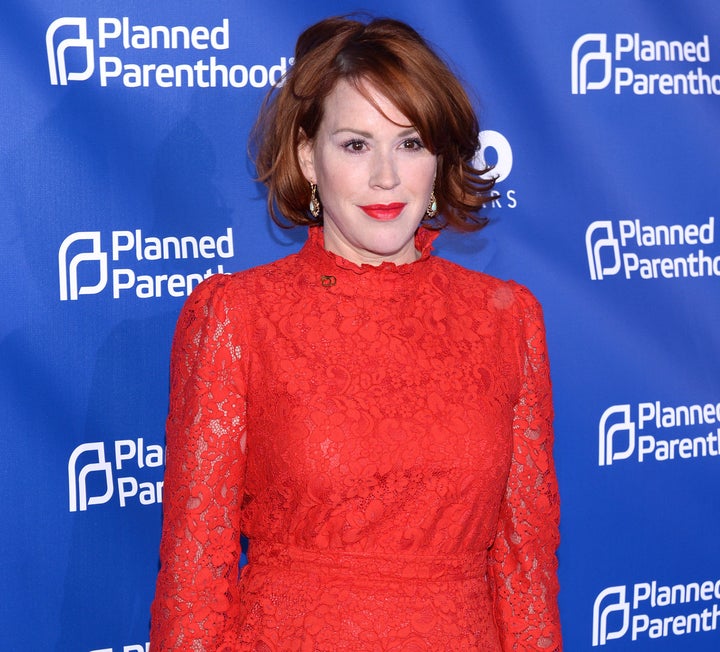 Calling all HuffPost superfans!
Sign up for membership to become a founding member and help shape HuffPost's next chapter
BEFORE YOU GO
PHOTO GALLERY
Celebrities React To Harvey Weinstein