KENNETT SQUARE, PENN. -- Stepping onto State Street on the hot afternoon of Sept. 7, we were immediately bombarded by more mushroom paraphernalia than we ever knew existed: mushroom hats, plush stuffed mushrooms, painted mushrooms, mushroom necklaces, mushroom earrings, mushroom stools, carved wooden mushrooms, mushroom stained glass.
Everything about the 28th annual Mushroom Festival, the world's biggest, was insane.
Driving into Kennett Square the weekend of the festival, the first element that astounds you is just how many people have flocked to this town of 6,000. Tens of thousands! Trails of cars extended for miles in every direction. It was like Woodstock, except it smelled like mushroom stock and fried Oreos instead of weed smoke and patchouli. Our amazement only intensified after we parked and saw the aforementioned fungi-idols.
Since then, the town's maintained its stranglehold on the American mushroom industry with shocking tenacity. According to the USDA, the 53 growers of Chester County, Pennsylvania, the area immediately around Kennett Square, produced 384 million pounds of mushrooms last year, 43 percent of all the mushrooms produced in the United States, worth a whopping $361 million -- which is why it's known as the "Mushroom Capital of the World." If you live anywhere along the I-95 corridor and regularly buy white button mushrooms, there's a good chance Kennett Square fungi are sitting in your fridge right now.
(Most of Kennett Square's output is comprised of white button mushrooms destined for fresh sale along the East Coast. The West Coast gets most of its mushrooms from Washington state and the Monterey Peninsula in California. People in the Midwest maybe don't eat fresh mushrooms?)
But beyond that, words fail us. Edmund Burke, the great master of describing the sublime, might have been able to do it justice had he not died 216 years ago, but we aren't him. So just watch the video above. You won't be sorry.
Related
Before You Go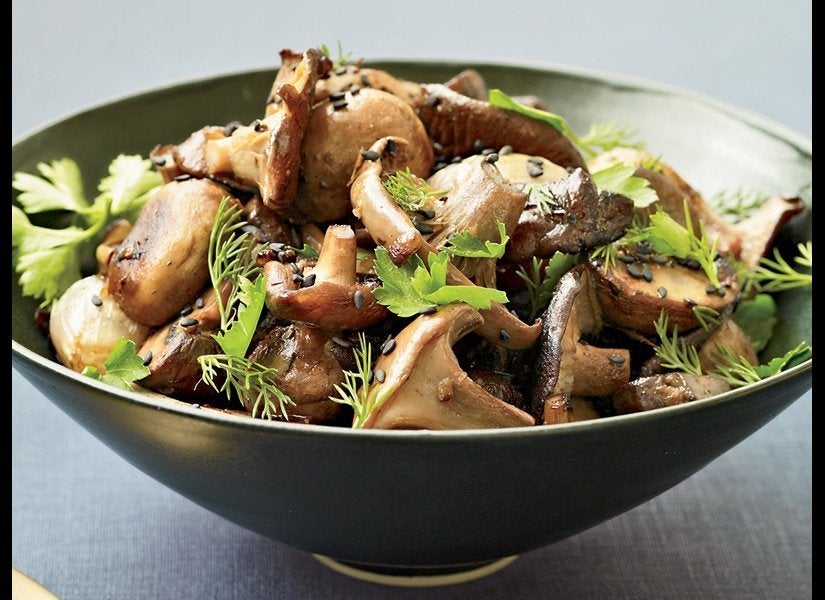 Mushroom Recipes