Warning: This post contains nudity and may not be suitable for work.
Artist Molly Soda describes her most recent series "Should I send this?" as "a collection of text and images I would be too scared to show you."
Anyone who's tried to woo a lover via the Internet knows what she's referring to. The net artist uncovered an assortment of selfies and sexts she'd accumulated over the years that, for one reason or another, she was too afraid to actually send. Until now.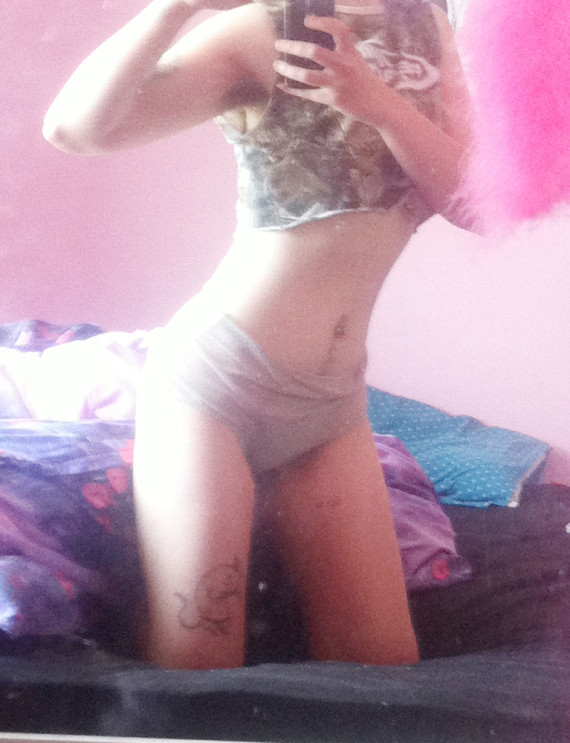 Yes, Soda leaked her NSFW texts and images onto the web, compiling them into an electronic zine hosted on New Hive. (A companion print zine is also available.) The project explores what it means to be vulnerable in the digital age, and the ways we censor and edit our own intimate output.
"This piece isn't about me," Soda explained to Dazed and Confused, "it's about everyone who has ever tried to achieve validation/intimacy via sending a text message, a nude ... anything vulnerable using digital communication." Anyone who's ever drafted 10 texts before sending one, or snapped a storm of selfies to find that one flattering shot, can surely relate.
Clicking through Soda's electronic zine feels like hacking into a frenemy's MySpace profile and finding more than you bargained for. There's a feminist bent to the revealing imagery, which displays pubic hair, happy trails and other, you know, natural occurrences of hair on women without apology. "I'm not really concerned with what men think of my body hair or my body anymore," the artist explained. "I'm more concerned with how I feel about my own body. Other women's responses have really encouraged me. I have a lot of girls messaging me about how my stomach hair makes them feel better/less self-conscious about theirs. That's what I care about –- not about whether or not men find it attractive."
Soda's work gained traction on Dazed and Confused, and, along with it, received a barrage of hateful comments from both men and women declaring Soda's work "not art" and "not feminist." One commenter on Facebook distastefully commented: "Another female artist posts pictures of her tits, ass and bush. Again."
Most of the negative opinions lodged against Soda either condemned the piece as narcissistic, pretentious and juvenile, or straight-up slut-shamed her.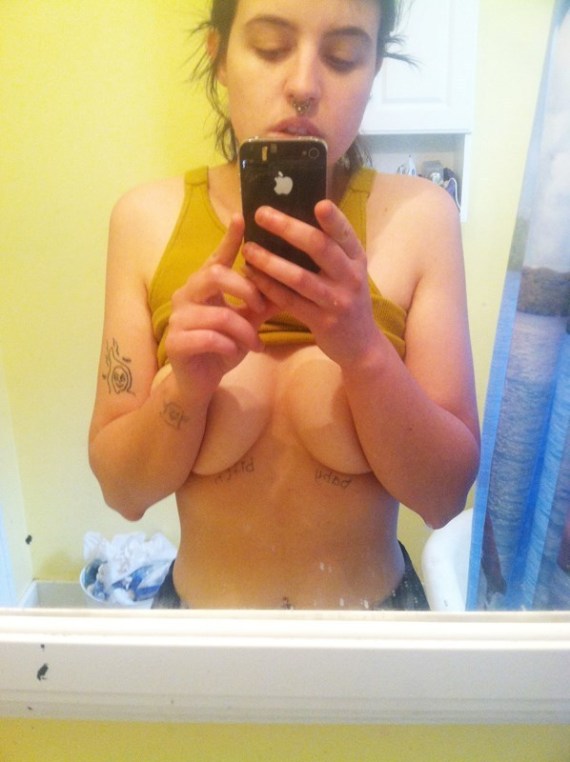 Soda eventually responded to the comments on her Tumblr: "If none of my photos had been nudes and there had only been the text I included in my zine (which is 50% of [the zine]) no one would be calling me vapid or trash. Doesn't that have something to say about us as a society and the way we view women's bodies [and our thoughts on] them having control over their bodies and the way they choose to share it?"
At the end of the day, you don't have to like Soda's series. But you don't have to be a troll about it either. A woman can do what she wants with her body and no Internet commenter should fight that. Let's do away with words like "vapid" and "desperate" when describing female artists who work with their own naked bodies. After all, men have been centering their work around lady nudes for centuries.
Related
Before You Go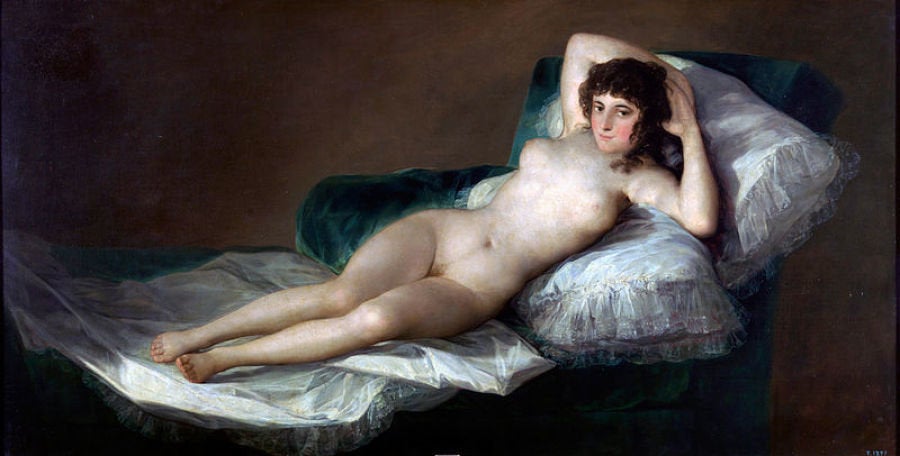 Art History's Most Erotic Artworks
Popular in the Community