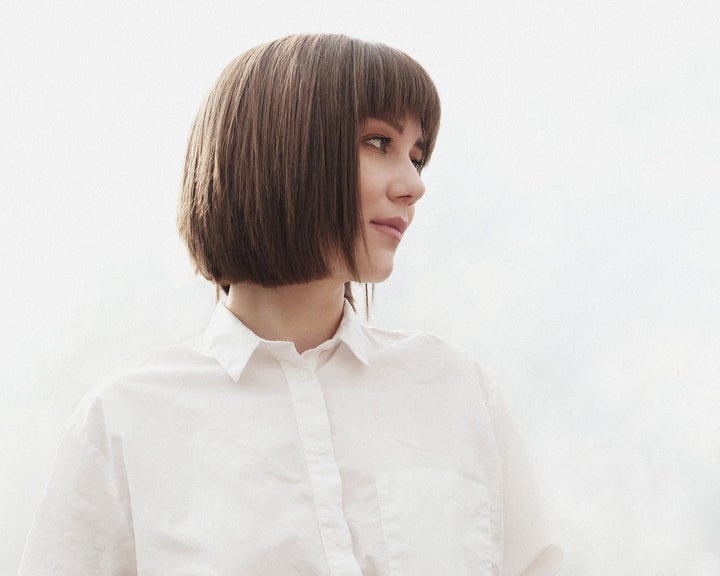 If you haven't heard the music of Molly Tuttle, rest assured, after this week you will.
The newest artist to sign on to the Compass Records roster, she's the first woman in the 27-year history of the International Bluegrass Music Association (IBMA) Awards to be nominated for Guitar Player of the Year, the only instrumental category that had not yet nominated a woman.
And, more importantly, she won.
In her acceptance speech, she said, "I want to be inspiration to other women to play lead guitar." Indeed. Like the amazing Sierra Hull, who won for best mandolin player two years in a row — note she beat out THE mandolin player Sam Bush, also up for the same award, these young women are taking bluegrass by storm.
Tuttle was also nominated for Emerging Artist of the Year and Female Vocalist of the Year.
Tuttle is no stranger to IBMA awards. In 2016, she received the Momentum Award for instrumentalist of the year.
"I've been a fan of Molly's since I heard her at IBMA's World of Bluegrass convention nearly a decade ago," said Compass co-founder Alison Brown in a release. "Molly was still in high school but it was clear that she was a singular player and singer. Since then it's been wonderful to watch her mature into a great songwriter, guitarist and bandleader. The depth of her musicianship is extremely impressive and I'm really proud of her both for what she is bringing to contemporary bluegrass as well as the example she is setting for the next generation of female musicians. I couldn't be more excited to have Molly on the Compass roster and I'm looking forward to seeing where her music takes her next."
Tuttle adds, "Alison and Garry have been so generous to me through the years, offering encouragement and support ever since I first met them when I was a just starting out performing as a teen. They are both heroes of mine as musicians and as people, and I am truly honored to join their wonderful team and sign on with Compass Records."
On her debut solo EP "RISE," Tuttle reveals the scope of her diverse influences, the release states. Produced by Kai Welch (Abigail Washburn, Bobby Bare, Jr., the Greencards), the seven-song collection relies on a rock-solid bluegrass foundation as Tuttle breaks free without breaking ties, singing and exploring what her six-string acoustic guitar can do. She is literally the poster child for what Spotify considers "Indie Bluegrass" as the dominant streaming platform chose to feature her on their popular playlist of the same name. Her song "Lightning in a Jar" has more than 1 million plays on the platform.
Tuttle is currently working on a full length follow-up album set to be released in 2018.
If you are attending the World of Bluegrass this week in Raleigh, North Carolina, you can catch Tuttle at noon on Friday at Wide Open Bluegrass at Red Hat Amphitheater and at 1 p.m. on Saturday at the Guitar Workshop in the Raleigh Convention Center on the Masters Workshop Stage.
Popular in the Community