When Elizabeth Diamond was diagnosed with Stage 4 brain cancer in 2014, the single mom was deeply concerned about what would happen to her four young daughters after she was gone.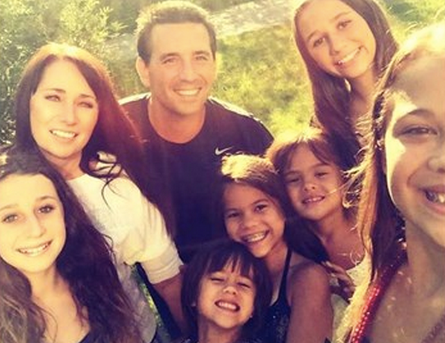 Diamond's best friend, Laura Ruffino of Orchard Park, New York, told WKBW-TV that she made a promise after the cancer diagnosis.
"She said if anything ever happens to me I want you to take my girls and I instantly said ok," said Ruffino, who has been friends with Diamond for three decades.
In April, Ruffino fulfilled this vow. She and her husband, Rico — who have two daughters of their own — adopted Diamond's four kids, aged between 5 and 12, after their mom's death.
"Ten years ago I didn't think this would be my life. But if something gets thrown at you just accept the challenge and do the best you can," Rico told WKBW-TV.
The sudden doubling of the Ruffino family has not been easy. Their home is cramped, and the added expenses have been considerable.
Fortunately, the Ruffinos aren't in this alone. Their community has reportedly been rallying around them, providing support to the family as they adapt to their new reality.
In August, a benefit is being held for the Ruffinos in West Seneca, New York.
An online fundraising campaign has also been launched to give the Ruffinos additional assistance.
"This family is doing EVERYTHING in their power to make the Diamond daughters feel loved and part of the family," the YouCaring campaign says. "It is the most beautiful thing we have ever seen. The marriage of both families is a true testament to humanity. The family has trouble asking for help because they have always been so self-sufficient, but it takes a village to raise a child."
Thus far, more than $37,000 has been raised.