Phoebe Kannisto and her six sons made their latest haircuts a true (and charitable) family affair after deciding to grow their hair out together and donate it.
Kannisto's oldest son, Andre, is 10 years old. She also has 8-year-old identical twin sons named Silas and Emerson; 5-year-old fraternal triplets named Herbie, Reed and Dexter; and a 2-year-old daughter named Marah Taylor.
On Monday, Kannisto and her six sons visited a local salon, Hizair Hair Salon, to have their hair cut. In total, the family got rid of 17 feet of hair and donated it to Children with Hair Loss, an organization that provides hair replacements for kids with medically related hair loss.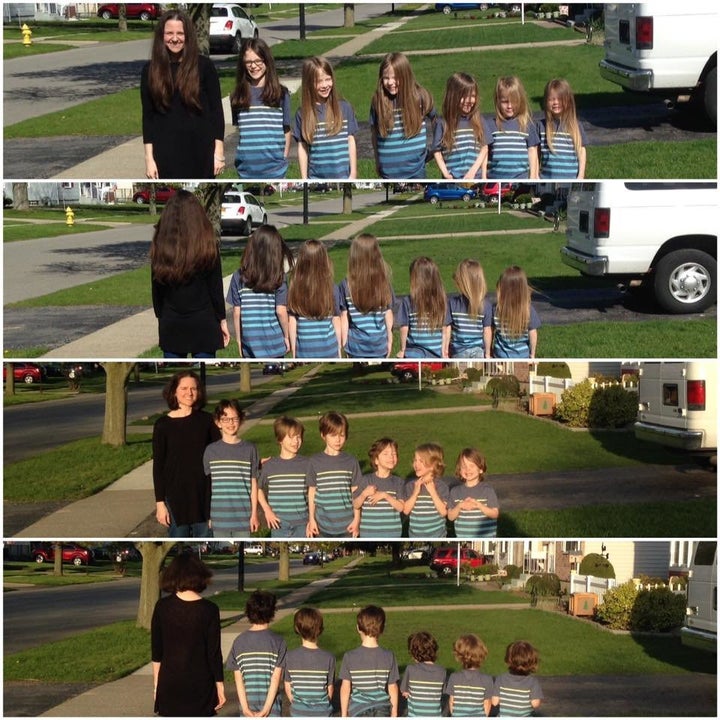 Kannisto told HuffPost the motivation behind the haircuts was personal for the whole family.
"Three years ago, my friend lost her son to cancer," she said. "He was a twin and very close in age to my twins. On the first anniversary of his passing, my three oldest boys donated their hair in his memory. Since their donation two years ago, our lives have continued to be touched by cancer. It's everywhere. My boys want to help, and donating their hair is how they do it."
Kannisto, who lives outside of Buffalo, New York, with her family, has been donating her hair on and off since she was a teenager. Before this month, her last donation was in 2014. Her three oldest sons participated for the first time in 2015. The donation a few days ago marked the first time her triplets were able to contribute. Kannisto told HuffPost they waited until everyone's hair reached the minimum length for donations before they all got their haircuts.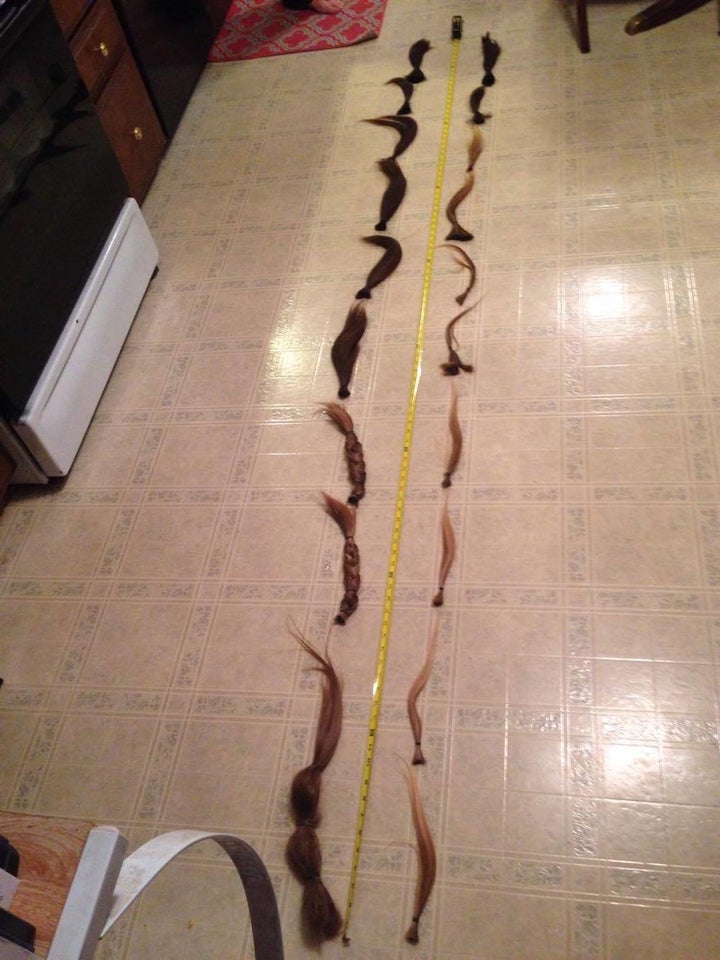 "Obviously, everyone's hair grows at different rates," she said. "So it took quite some time for everyone to be ready."
Andre grew his hair out for a year, the twins grew their hair for almost two years and the triplets grew their hair for five years. They're already planning their next donation, too, since their little sister wants to participate. Her hair wasn't long enough to donate this time, but she was able to sit in the salon and watch as her brothers got their haircuts.
"She watched in awe," Kannisto said. "[Her brothers] are great role models."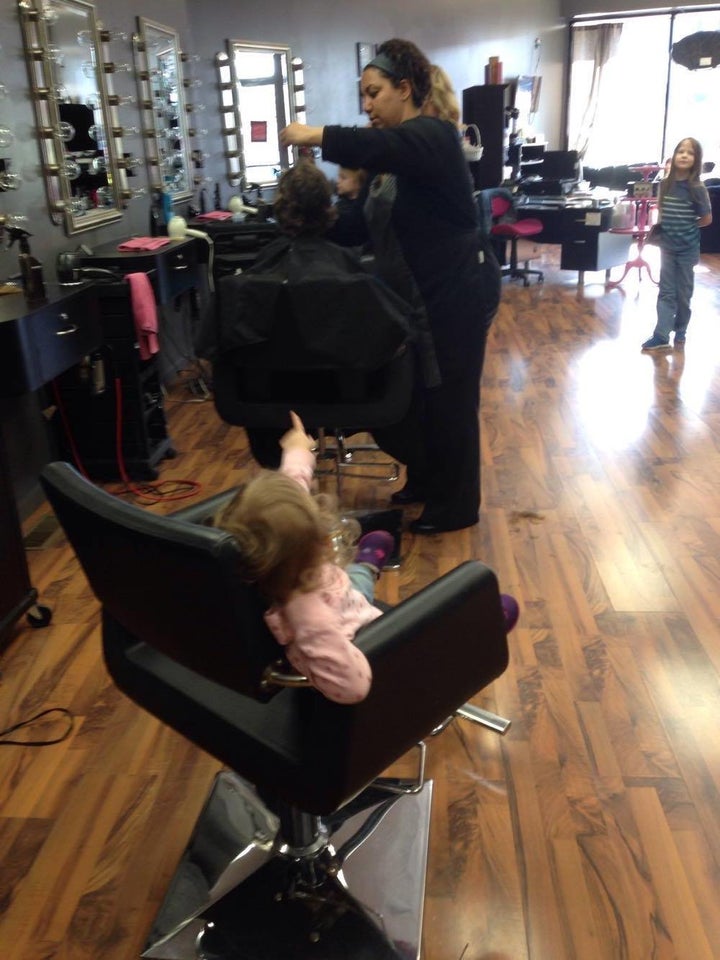 Kannisto told HuffPost Hizair Hair Salon brought the family in after hours and refused to accept payment for the haircuts.
"They insisted on donating their time since we were donating our hair," she said.
She said her sons have been teased a lot for their long hair since they decided to grow it out and donate it.
"One son has been teased more than the others," she said. "He and I have had many tear-filled conversations over the last several months. He explains the process of hair donation to his peers, and some of them just don't get it."
Luckily, her sons have developed "a thick skin" and ignore the criticism, knowing they're helping others in need. Kannisto said she's "so proud" of her boys and thinks that their mission is "amazing."
"I love that they want to help other children," she told HuffPost. "They're already making predictions on how long it will take them to grow their hair out to donate again."
Related