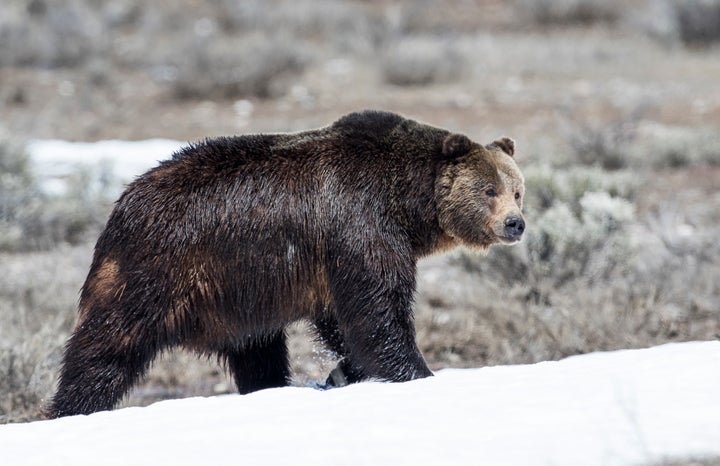 A mother and her 10-month-old baby were killed by a grizzly bear while taking a walk around their remote cabin in Canada's Yukon territory, authorities say.
The child's father, Gjermund Roesholt, found Valérie Théorêt, 37, and baby Adele Roesholt around 3 p.m. on Monday, the Yukon Coroner's Service said in a statement.
Théorêt, a teacher, was on maternity leave. She and Roesholt — both "experienced bush people" or ardent outdoorspeople who have spent a lot of time in the wilderness — decided to use some of that time to trap animals for fur near Einarson Lake, the CBC reports.
The couple had been trapping for about three months when Roesholt decided to head out alone to check the family's trapline, according to the coroner. Théorêt and Adele went out for a walk sometime between 10 a.m. and 3 p.m. When Roesholt returned home, he was charged by a grizzly bear about 300 feet from his cabin. Roesholt shot and killed the animal before discovering the bodies of Théorêt and their daughter.
Roesholt set off an emergency beacon device, alerting first responders in the village of Mayo, according to the coroner.
Yukon Royal Canadian Mounted Police said officials are investigating the incident.
"It's a big, big blow. Everybody is totally devastated right now," Rémy Beaupré, a friend, told the CBC. "Lots of our friends are gathering tonight to mourn a little bit and support each other a little bit."
Roesholt is an outdoor guide and mapping consultant, and Théorêt was a designer of artisanal fur products, according to the couple's website. Adele is also listed on the site as a "fur lover," and a photo shows her wrapped in fur. 
REAL LIFE. REAL NEWS. REAL VOICES.
Help us tell more of the stories that matter from voices that too often remain unheard.