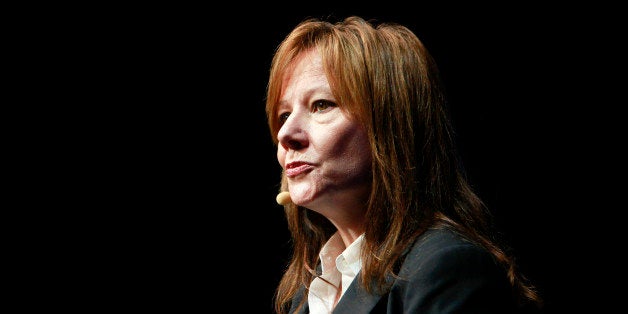 I have been keenly watching GM CEO Mary Barra as she explains the actions of her company and its handling of a massive vehicle recall due to faulty ignition switches, among other problems. Ms. Barra has testified twice before the Energy and Commerce Oversight and Investigations Subcommittee, where I serve as the Ranking Democrat. While I have had (and continue to have) substantive concerns about Ms. Barra's answers to me and the actions of her company, I never once thought that her gender or her family had anything to do with these questions.

Nor should I.

Tens of millions of parents go to work every day and dedicate themselves to their jobs without sacrificing an ounce of love for their children. I have been proud to serve my constituents in Colorado's First Congressional District while raising two smart, independent, and loving daughters with my husband. And while the demands of my job didn't always make things easy, I felt I could do right by the people I serve and the children I love so much.

I have every confidence Ms. Barra feels the same way about her career and kids, and rightfully so.

Loving parents are often accomplished professionals as well. While we balance two very different but demanding roles, many of us do both, and do them well. This is true of people in different professions, with various family situations, and of both mothers and fathers. By 2014, most of us appreciate all of this, but in spite of our common acceptance of the jobs that both mothers and fathers can be present at work and at home, NBC's Matt Lauer asked Ms. Barra a series of questions that belong to a long-passed generation. Instead of asking about GM's activities while it sold unsafe cars, Mr. Lauer chose to ask Ms. Barra if her gender helped her get ahead, or if she couldn't lead the company because she is a mother.

Mr. Lauer was wrong, and he should have known better.

The idea that Ms. Barra had an easy ascent up GM's corporate ladder is absurd; otherwise, the company's first female CEO would have come along well before now. And professional women -- Ms. Barra included -- are not given free passes; instead, we often face absurd questions about divided loyalties or assumptions that we have some skewed perception because we are also active parents. Mr. Lauer implied in his questions that Ms. Barra was somehow unfit as a leader because she is a mother, or that she should experience different feelings as an executive because she has children. Such ridiculous questions would never be asked of a father or male executive, much less in an interview on a national broadcast network. Mr. Lauer should recognize as much and apologize to both Ms. Barra and his viewers.

There are plenty of legitimate questions on which to press Ms. Barra; I have asked my fair share of them and will continue to. What Mr. Lauer asked had no place in modern discourse. It disrespects parents and professionals alike.
Related
Popular in the Community