Fifteen years ago, Andrea Grant's house exploded while she and her brother were inside. She was just 9 years old. Now left with scars from the burns she endured, Grant is showing how she's defying the odds with a stunning maternity photo shoot.
Grant, who is from Jacksonville, Fla., is due Oct. 12. She told The Huffington Post that doctors told her she would not be able to carry a pregnancy past four months because of her scars.
She disproved that back in 2012 when she welcomed her first child, and now she's doing it again. To celebrate that milestone, she starred in a maternity photo shoot where she posed as a queen.
Grant said the motivation behind the shoot and her decision to wear a crown came from her favorite song, India Arie's "Video." The lyrics include the line, "I learned to love myself unconditionally because I am a queen."
"Those lyrics have motivated me for years," Grant told HuffPost.
The mom-to-be said that during her first pregnancy, she had to make sure her stomach would stretch and used oils to help with the expanding. Now that she's pregnant again, she's been publicly sharing updates about her pregnancy journey on Instagram.
On Sept. 14, she posted a photo from her maternity shoot, and as of Monday, it has been liked more than 20,000 times.
"I had no idea that would be the outcome," Grant said. "It's a blessing."
Grant's photos have also raised awareness for her organization called Beyond Scars, which she started about two years ago. Through her work there, Grant helps provide "mentoring and resources for burn victims and their families."
She hopes her queen-themed photo shoot also helps her fellow burn survivors and serves as a source of encouragement.
"Life is worth living with scars, so embrace the stares and live," she said.
See more photos of Grant below.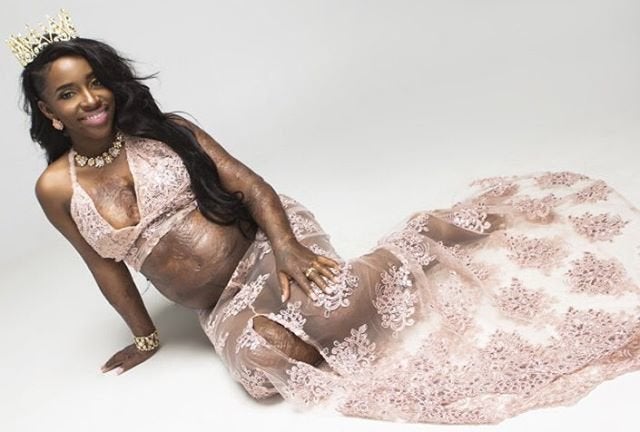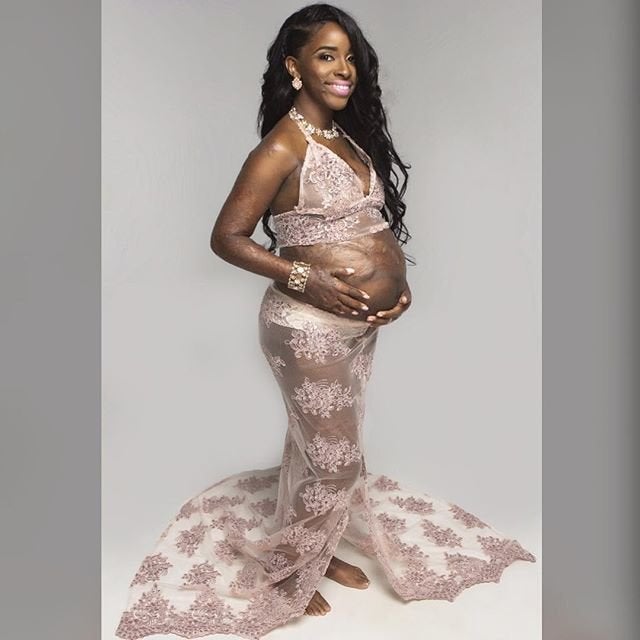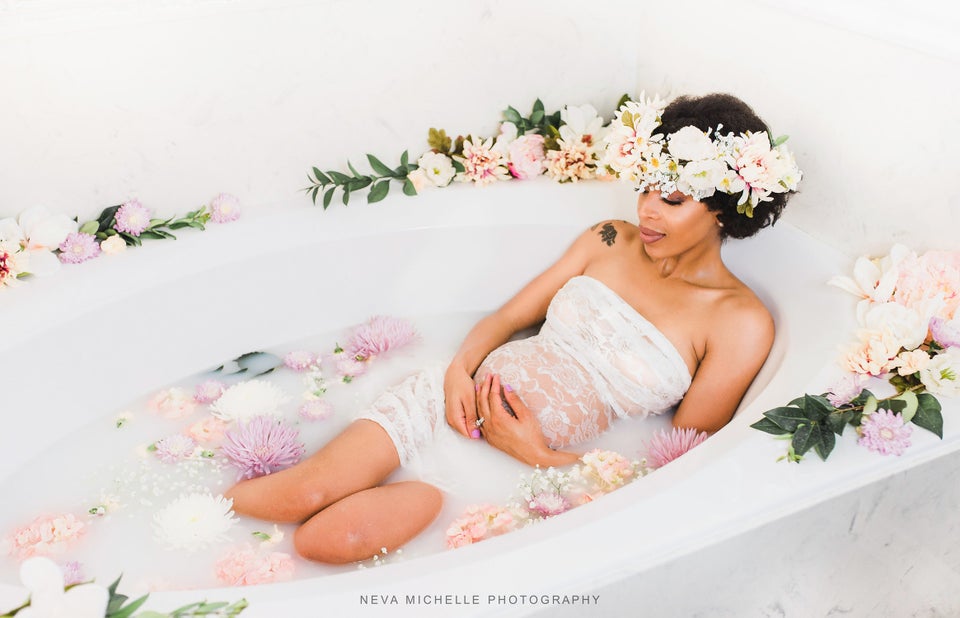 Mom-To-Be's Maternity Photos Are Blowing Up The Internet