For parents, the first day of school can bring feelings of sadness and nostalgia, but mostly it seems to be pure jubilation. That's certainly the case for Keshia Gardner.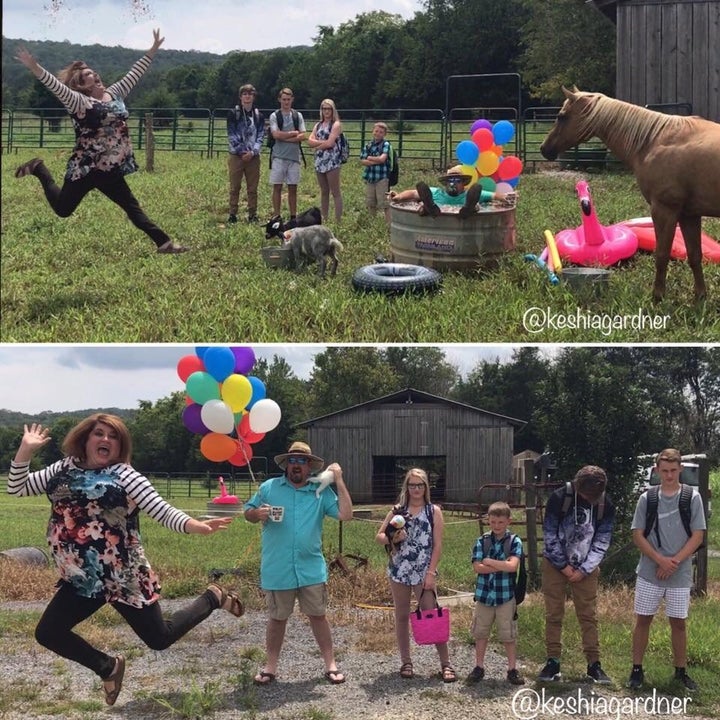 Gardner has been taking these "jump for joy" photos since 2013. "We are a pretty comical family, so we gave up on traditional family pictures a long time ago," she told HuffPost.
"And I wanted to cheer up my friends that were sad because their babies started kindergarten. I remember how hard that day was for me," she added.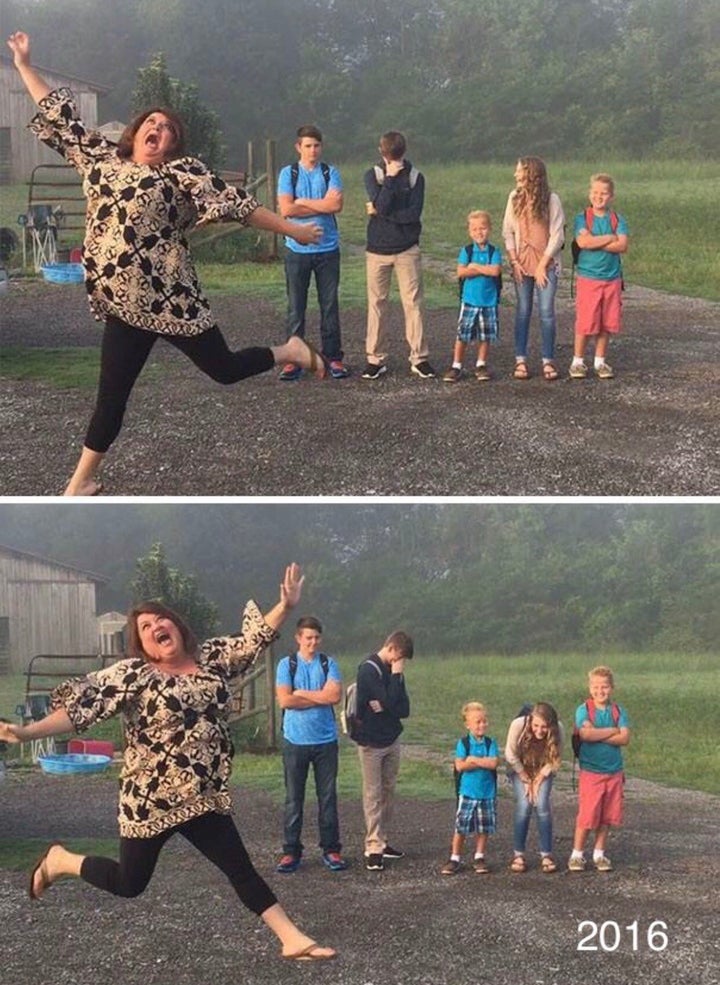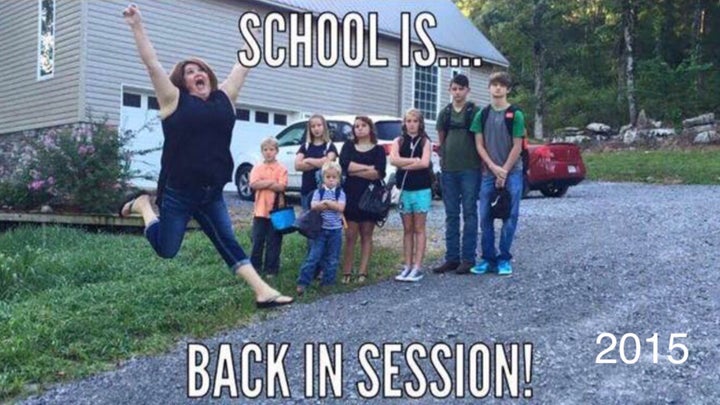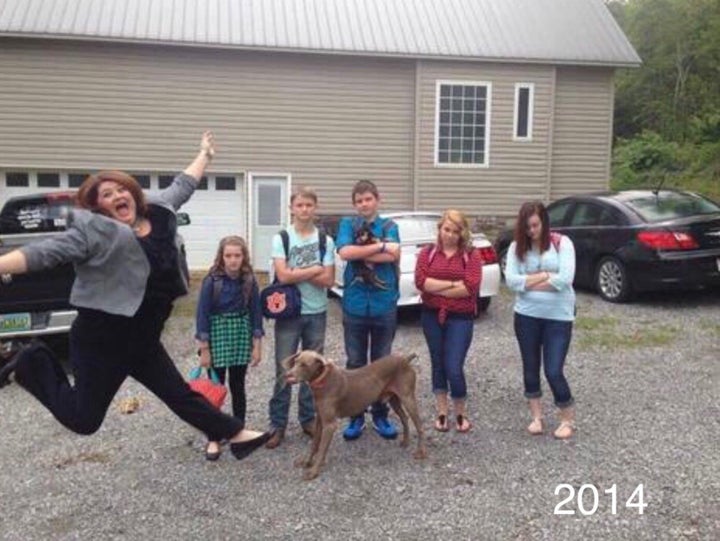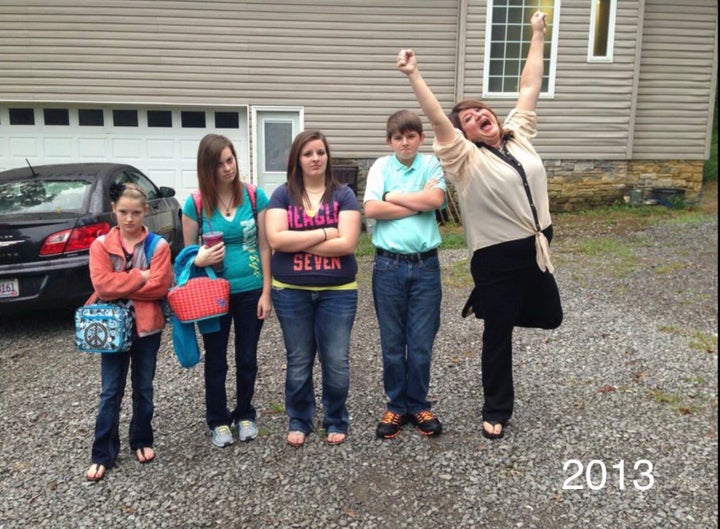 The photos were taken at the family's farm, where they are currently building their new home. Although her husband, Andrew, usually takes the photos, Gardner decided to bring him in front of the camera this year ― a change that took some persuasion.
"The first thing that he said was 'I will do it with you, but I'm not jumping!' So, the only other logical thing for him to do was to soak in the water trough ― which was his idea," Gardner explained.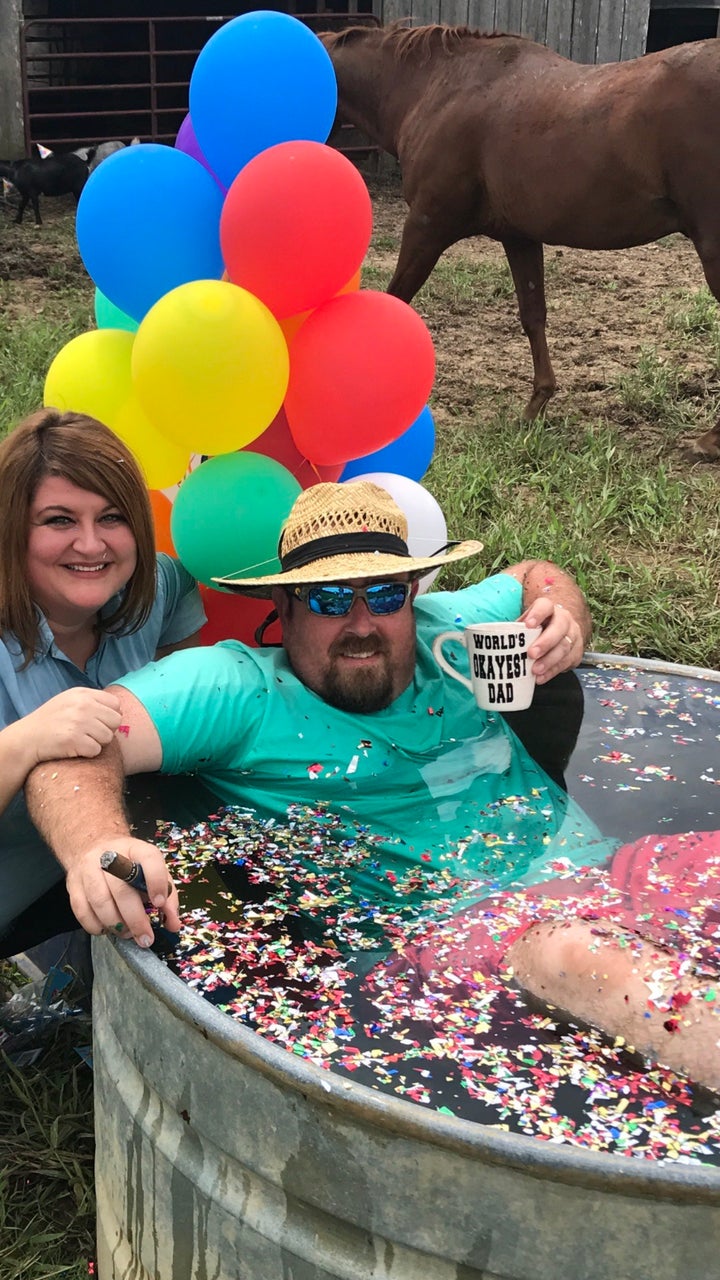 For Gardner, the back-to-school season can be hectic. "We are a blended family consisting of biological, step- and foster children. We have fostered over 40 children within the last 10 years," she explained.
The mom said her kids love taking the annual photo and seeing how much joy and laughter it brings people on social media. "I think they really enjoy laughing at me trying to jump over and over," Gardner said.
Though the photo is staged, the mom said she really does feel such joy and relief when the school year starts. "It's not because I don't love my kids, but for me, it's because we function better in a routine," she explained. "Summer is hard when you work full time. Parenting is hard."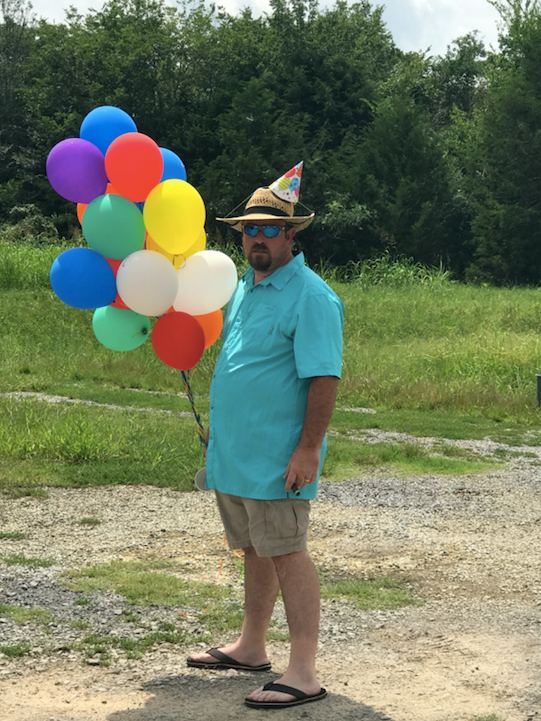 With that in mind, Gardner believes parents have a lot to celebrate when the first day of school rolls around.
"The dreaded school shopping is over, juggling babysitters is over, refereeing arguments over the remote control or whose turn it is to watch their show is over," she said. "Receiving 'I'm bored' texts a million times a day, while you are at work, over. Trying to make enough money to keep up with their summer food demands, over."
Although Gardner said she faced some mom-shaming for her photos, she just brushed it aside. "I mean, they haven't taken my teenager shopping, so ..." she joked.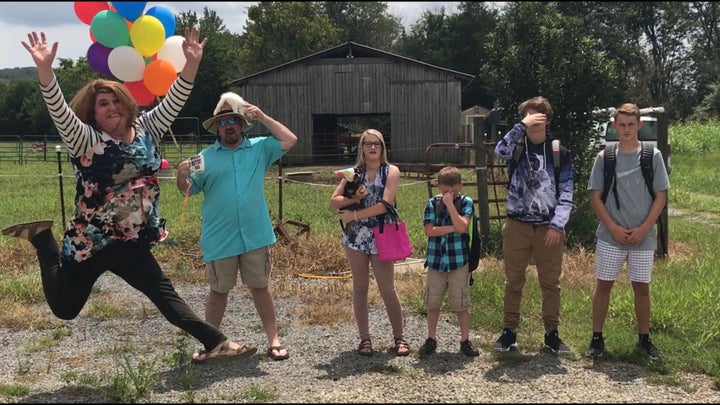 Ultimately, the mom just wanted her photos to be humorous, honest and relatable to other parents. "It's OK to admit that you are tired sometimes. None of us are perfect," she said. "Even though our kids sometimes tell us that they wish we were like this mom or that mom, I can promise you that those moms hear the same thing about you."
Gardner wants parents to stop being so hard on themselves: "Don't worry about what other parents are doing 'better' than you. Be yourself. Have fun. Laugh with your kids. Make family time a priority. They won't be kids long."
She added, "Oh, and when I see you in the grocery store with your screaming kid and your eye is twitching because you could lose your crap at any second, I'm not going to judge you because that was possibly me last week."