Since the middle of October, Maggie Ballard and her 6-year-old son Paxton have been offering "blessing" to strangers in need in the form of an enclosed structure in their yard full of free food and hygienic products.
Ballard, who lives in Wichita, Kansas, got the idea for the "blessing box" after seeing a similar project on social media. A friend of hers built the structure, and she and Paxton painted it and set the post in the ground.
The next step was to fill it. Ballard said she and Paxton added canned vegetables, fruits, salmon and tuna to the box along with soups, rice, oatmeal, cereal and boxed milk. Theyalso included toothbrushes, toothpaste, floss, tampons and menstrual pads.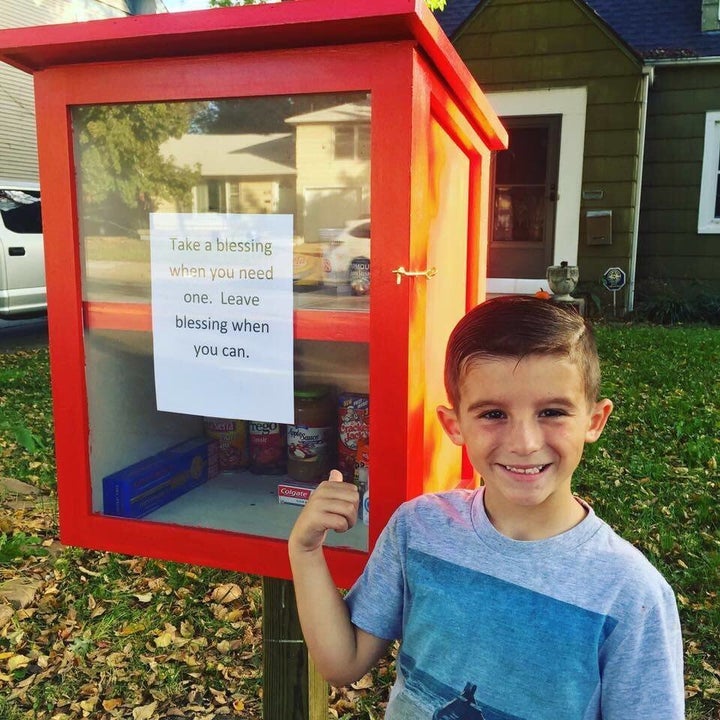 Ballard and Paxton then put a sign on the box that reads, "Take a blessing when you need one. Leave blessing when you can." And that's exactly what happened.
Since the "blessing box" went up in their yard, Ballard and her son have seen people take food and other products from the box, including a hungry family on Christmas Eve.
"They were all bundled up, backpacks and all," Ballard told The Huffington Post. "Love that the food was available, but crushed me to see them walk away in those conditions.
They have also seen things added to the box like money, food and thank-you notes.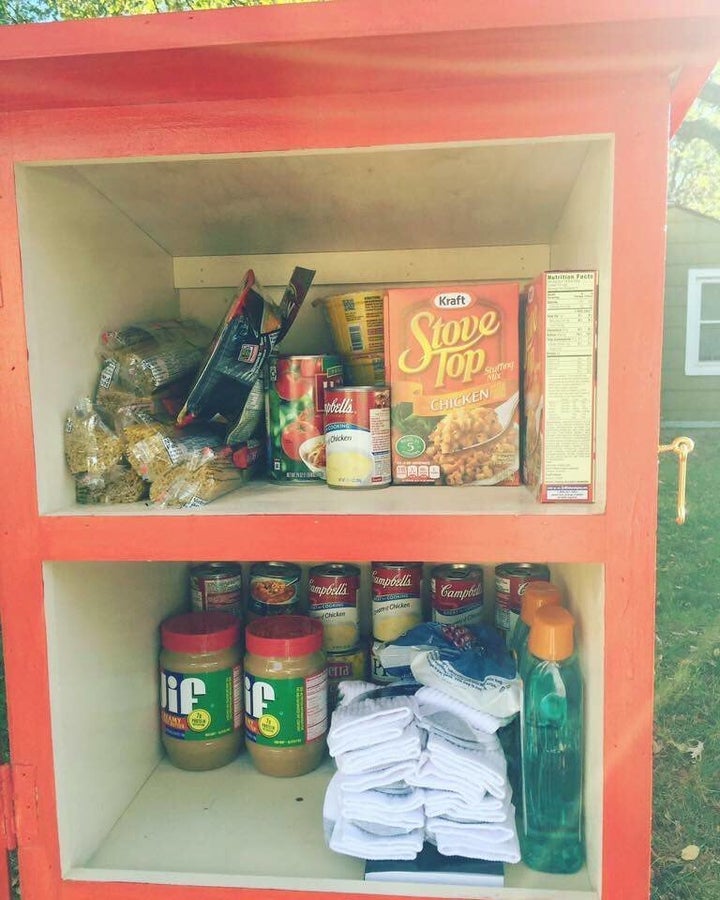 Paxton is especially into seeing what has been added to the pantry he and his mom use. Ballard said he is "obsessed" with the box.
"He checks it before bed and first thing ― OK, maybe second thing ― in the morning!" Ballard said.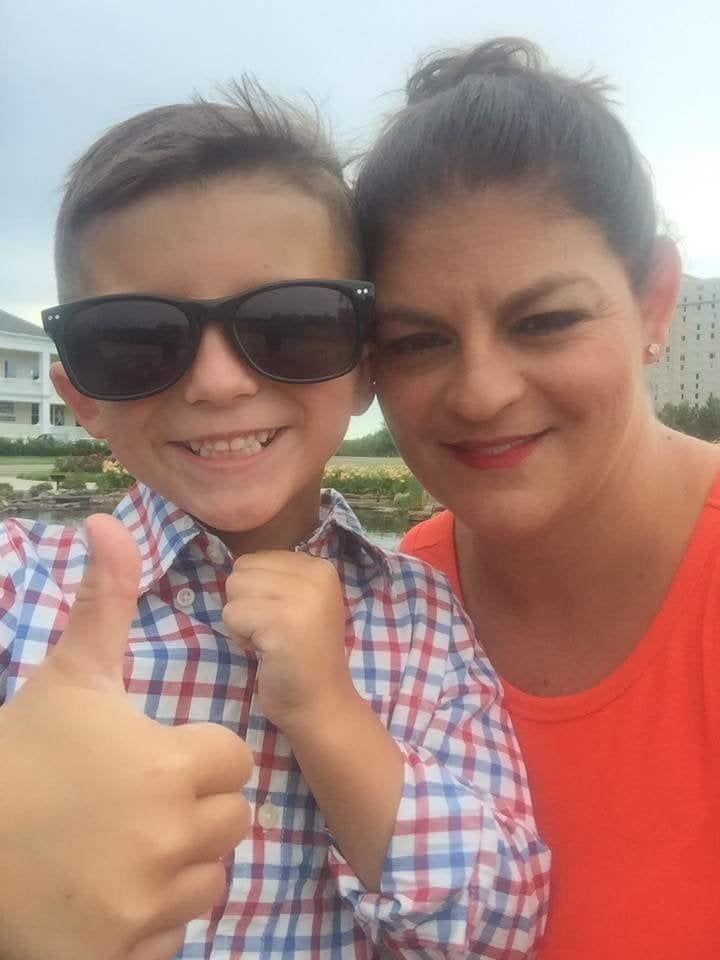 Paxton has been spreading the word about his "blessing box" to his neighborhood friends in hopes of convincing them to start one, too.
One of Ballard's favorite stories about the box is the time someone left a card inside saying how much he admired Paxton's selfless act. The note-writer called Paxton his "new hero."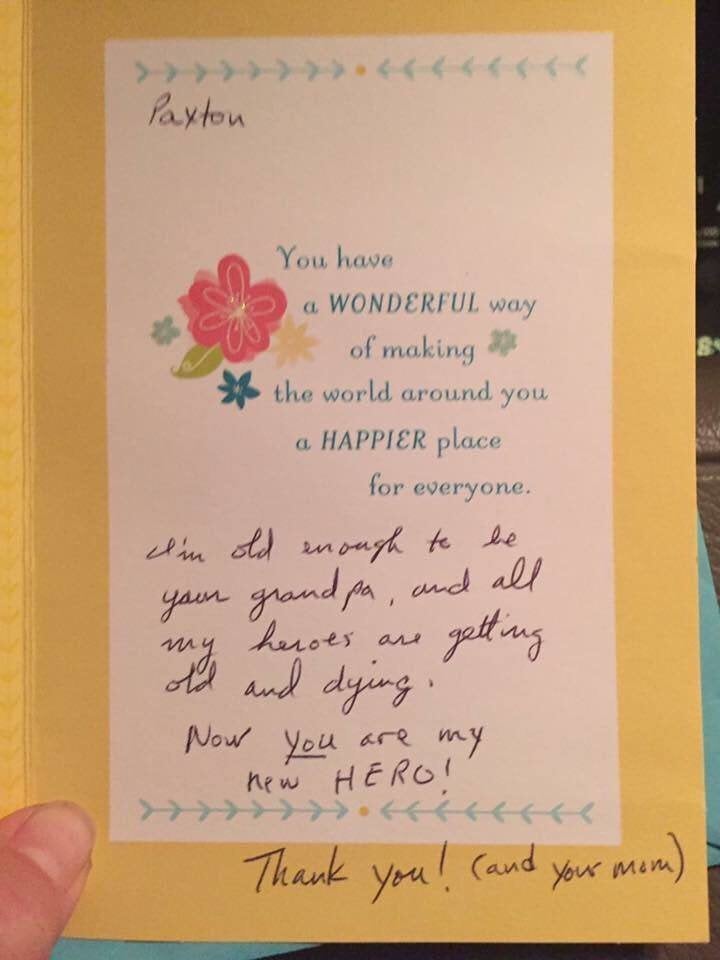 In addition to spreading the word about the blessing box, Paxton also enjoys shouting a quick message to people who stop by.
"Sometimes, if he sees someone out there, he peeks his head out and says, 'Thank you!'" Ballard said.
Before You Go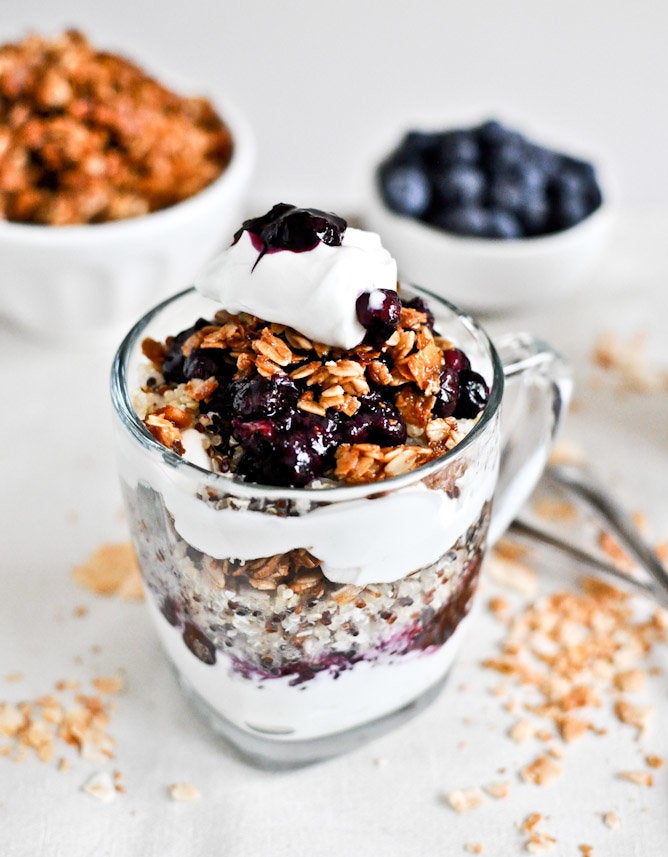 5 Healthy Recipes For Food Waste