In the aftermath of the tragic violence in Baton Rouge, Dallas and Minnesota, a mom's Facebook post is reminding readers about the impact of systemic racism on young black children.
Speaking from Kai's perspective she wrote, "I'm so cute now. Everyone comments on my beautiful skin, my adorable curls."
"But I ask you this ― what about when I'm 25, and my skin gets darker, my curls get tighter ... I'm wearing baggy pants, maybe a hoodie or a baseball cap ... will you lock your car doors when I cross the street?" she added. "Will you embrace and welcome me when I'm a full grown black man? ... Will my life be as precious to you then as it is now, while I'm deemed harmless and not intimidating?"
In the post, Johnson, who is white, points out the double standard in the way police officers tend to treat her, compared with her husband, who is black. She calls on others to consider the assumptions they make based on race.
"Think about the human beings you are judging," she wrote. "Think about them being someone's sweet baby, someone's big brother, someone's nephew or niece. This is not about just police. This is about all of us and how we shape our opinions and views of the world and its people. Our children are watching."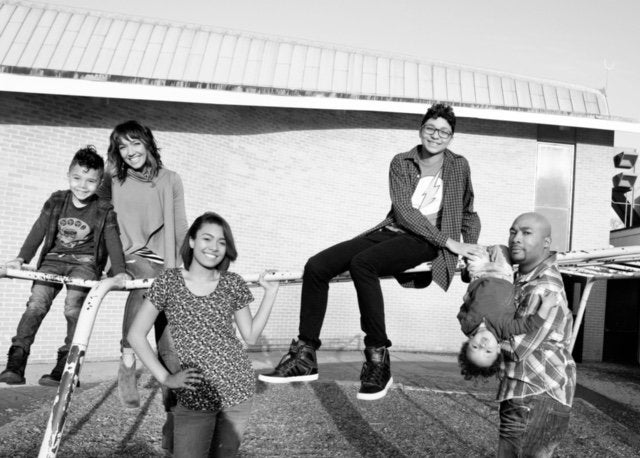 Johnson noted that she respects and trusts police officers but sees a "real, systemic problem" in our society. Evoking the death of Alton Sterling, she calls on people to turn inward and reflect on the growing number of stories like his.
The mom's post has been shared nearly 500 times. Johnson told The Huffington Post that she wrote it out of a place of sadness.
"My heart was hurting after reading about yet another shooting, and the subsequent responses in media," she said. "I was thinking about my kids and their future and needed to process my emotions, so I wrote."
Johnson, whose three other children are around 5, 14 and 17 years old, said she noticed people on social media who love her children but "belittled" the death of Alton Sterling.
"I would hope that one who truly loves a child of color would support a change towards justice and equality for the people they will become," she said. "There are parents of black children all over the country, who fear for their sons and daughters daily. The older they get, the less they are shielded."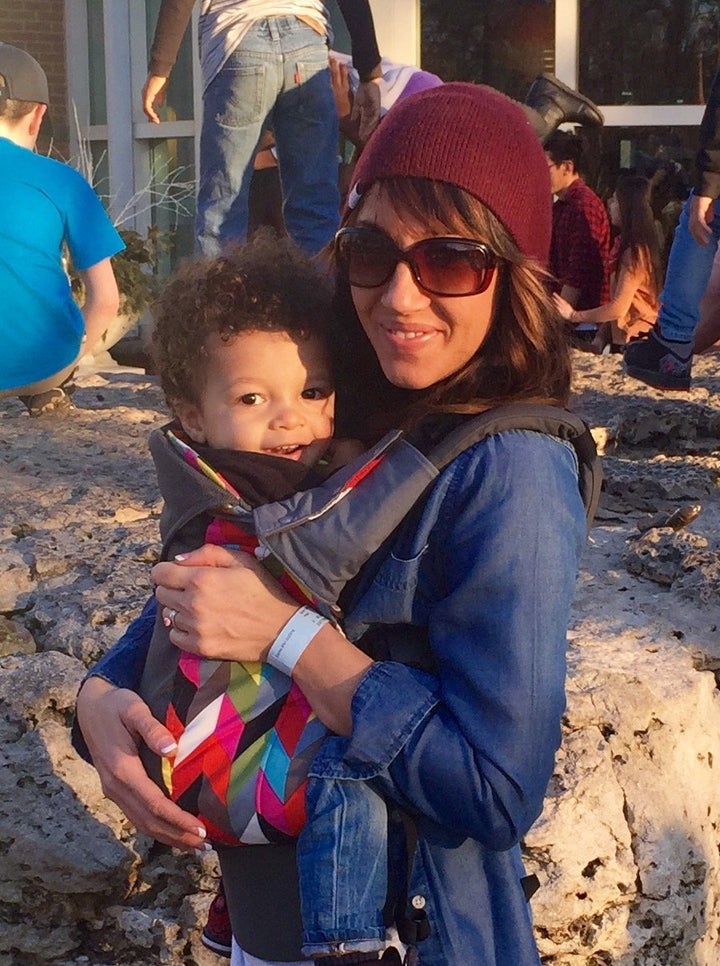 "I would urge parents of white children to think deeply of the last time they worried about their child's safety," the mom added. "Were any of their reasons related to the fact that their kids were white? I wanted this fear to become real to people who may not have experienced it themselves."
Since sharing her post, Johnson said she's been humbled to receive messages from parents who also fear for their black children, as well as others who support her mission. She told HuffPost she hopes her words make people realize their own prejudice.
"When do you start feeling intimidated by brown skin?" she asked. "At what point will a child like Kai be considered a threat? I want us to start paying attention to these thoughts and stop dismissing them."
"I also hope that it encourages people to understand their stance and speak up," Johnson continued. "I was able to effectively reach a large audience, simply by sharing my own truth. I have to acknowledge a part of this is because of my privilege. My personal challenge now is to resist feeling guilty for this privilege, but realize instead that this means I have to use it. I hope everyone else does too."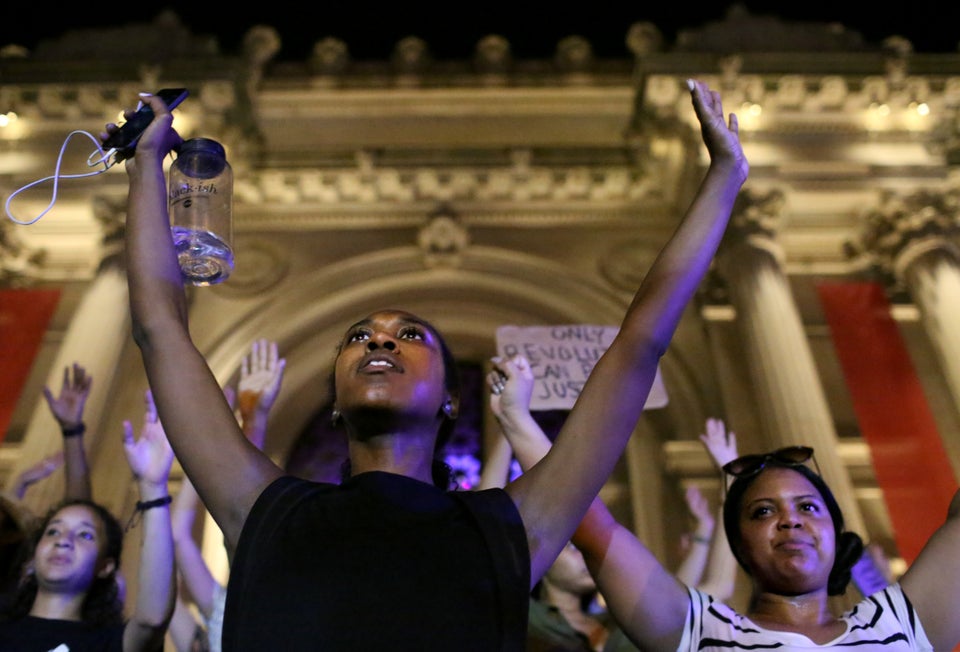 Peaceful Protests Over Alton Sterling and Philando Castile Shootings
Popular in the Community