The mom behind that viral video that shows her hiding from her kids in a pantry made it on "The Ellen DeGeneres Show," and she showed the host just how busy life with quadruplets can be.
On Jan. 3, Ashley Gardner posted a video on YouTube that she filmed while hiding away from her quadruplets in her pantry. At the end, she panned down to show her kids adorably peeking under the door to get to their mama.
DeGeneres invited Gardner, her husband and the quadruplets on her show after the video went viral. While talking to DeGeneres, Gardner explained she and her husband tried in vitro fertilization after eight years of infertility struggles and ended up with quadruplets.
"Both eggs stuck and both split so that gave us our two sets of identical twins," Gardner said.
Gardner gave DeGeneres a walk-through of her typical day with the kids (spoiler alert: It's really busy) before the host surprised the family with a trip to Hawaii, along with a hilarious portable pantry, complete with licorice like Gardner ate in her video.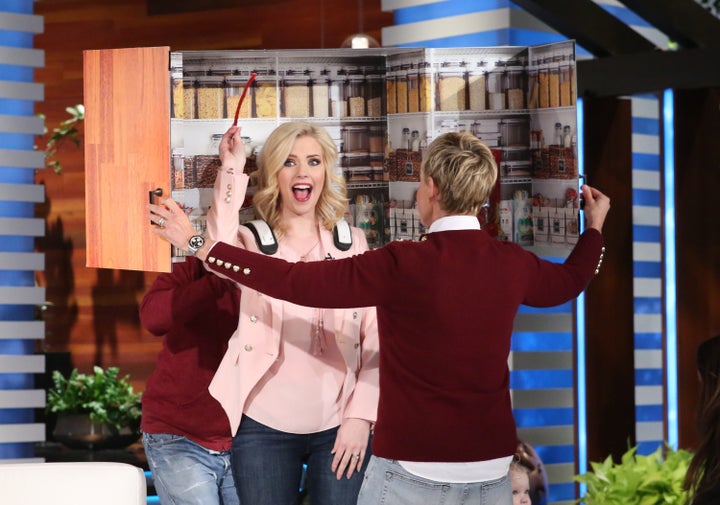 We can't help but think there's got to be a market for this.