Illustrator and cartoonist Rebecca Roher has always been curious about women's bodies and reproductive health, particularly now as she's beginning to think about having children someday. When her close friend was carrying her first child, Roher became increasingly inquisitive as she observed the progression of her pregnancy.
"I asked her questions the whole time about what her body was doing, what it felt like, what the books were telling her and how she related to their content," the artist told The Huffington Post. Later, Roher spoke to her friend the night she arrived at the hospital to give birth and a few days after she delivered the baby. It was "a time of extreme emotional exhaustion," Roher said.
"I was struck by the toll the birth took on her and how little I knew about what the body does after giving birth."
Roher felt compelled to make a comic about her friend's experience with pregnancy and its effect on her body. Thus, "Mom Body" was born.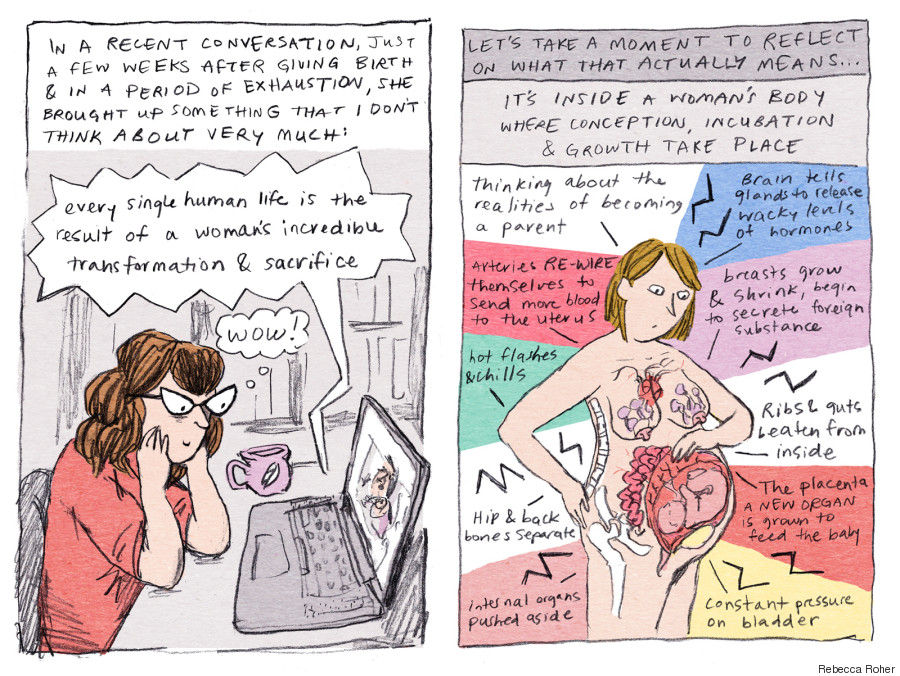 Published in GUTS Canadian Feminist Magazine, "Mom Body" puts a spotlight on some aspects of pregnancy that don't always get much attention. "I was especially shocked by what happens after the birth -- something I don't think many people talk about -- the mood changes and extreme amounts of breast milk," Roher said.
Roher hopes that her comic can help promote empathy for women's bodies. "We don't often think of the extreme changes women's bodies go through every month to be able reproduce human beings, let alone what happens when they're actually making a baby," she said. "I think women should be downright worshipped for the hard work and transformation involved in creating new life."
The illustrator told HuffPost she's happy that her comic has resonated with so many other moms, and most importantly, that it was "therapeutic" for the friend she featured. "The final comic and public acceptance of my friend's story has given strength to her own narrative, and to narratives of many women who have written to me saying it could almost be their story."
Though Roher named her comic "Mom Body" before the rise of the recent "dad bod" trend, she's open to discussing her work in light of the new phenomenon. "I support celebrating realistic body types for both men and women, but I think mom bodies are way more impressive and interesting to talk about."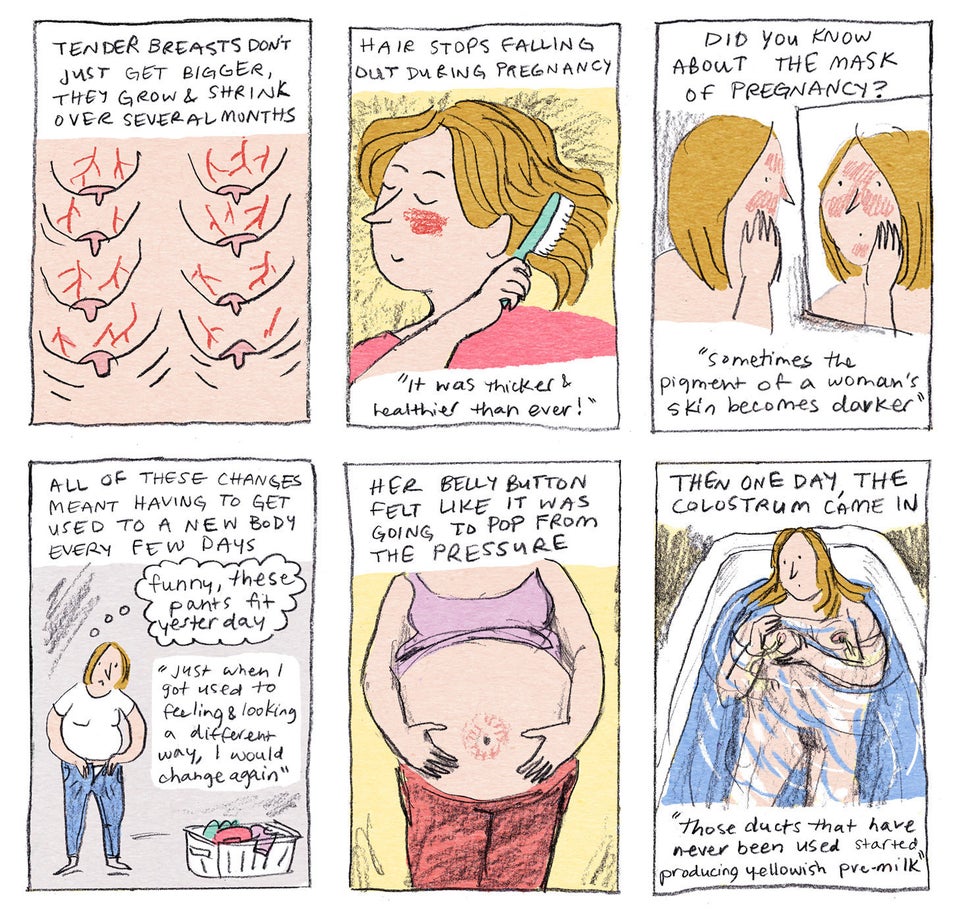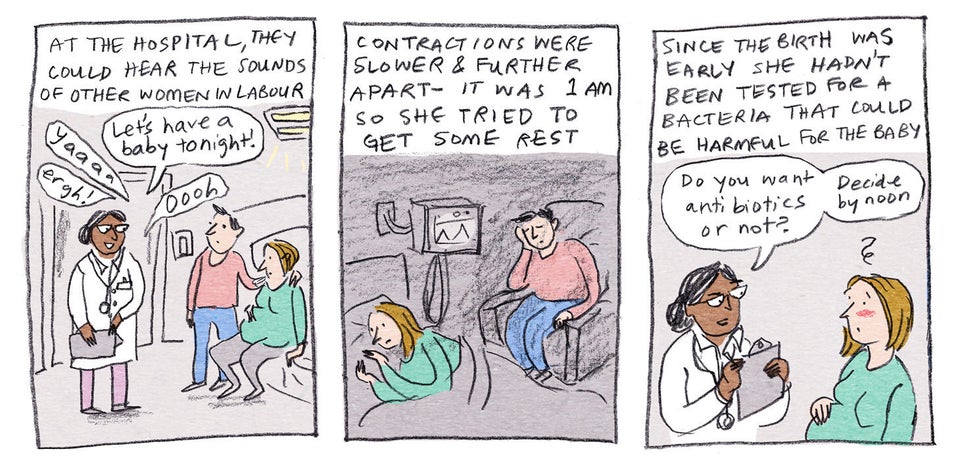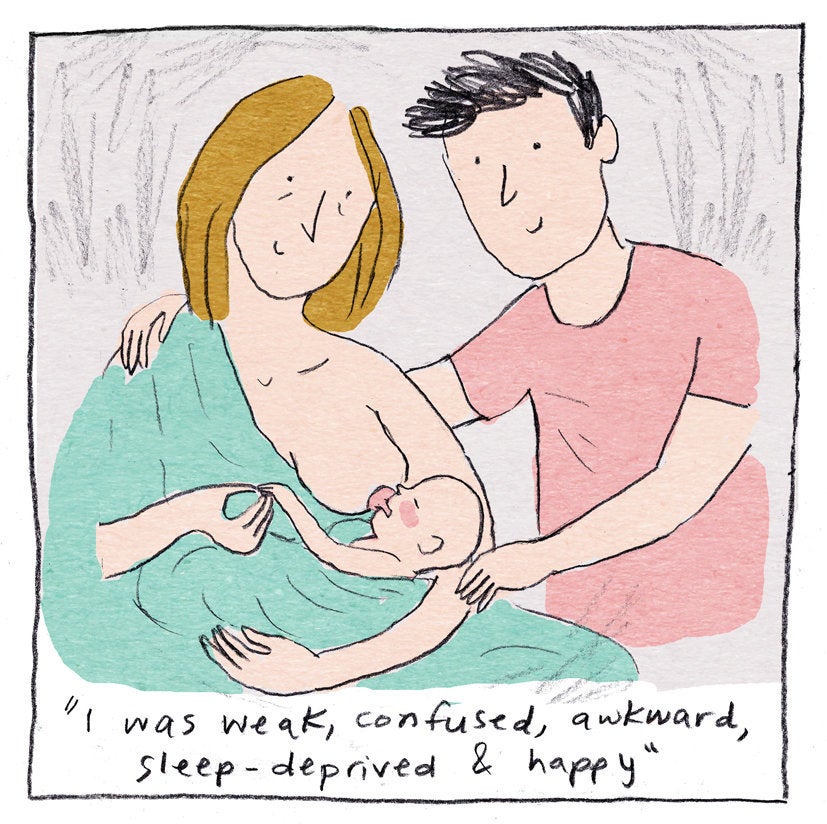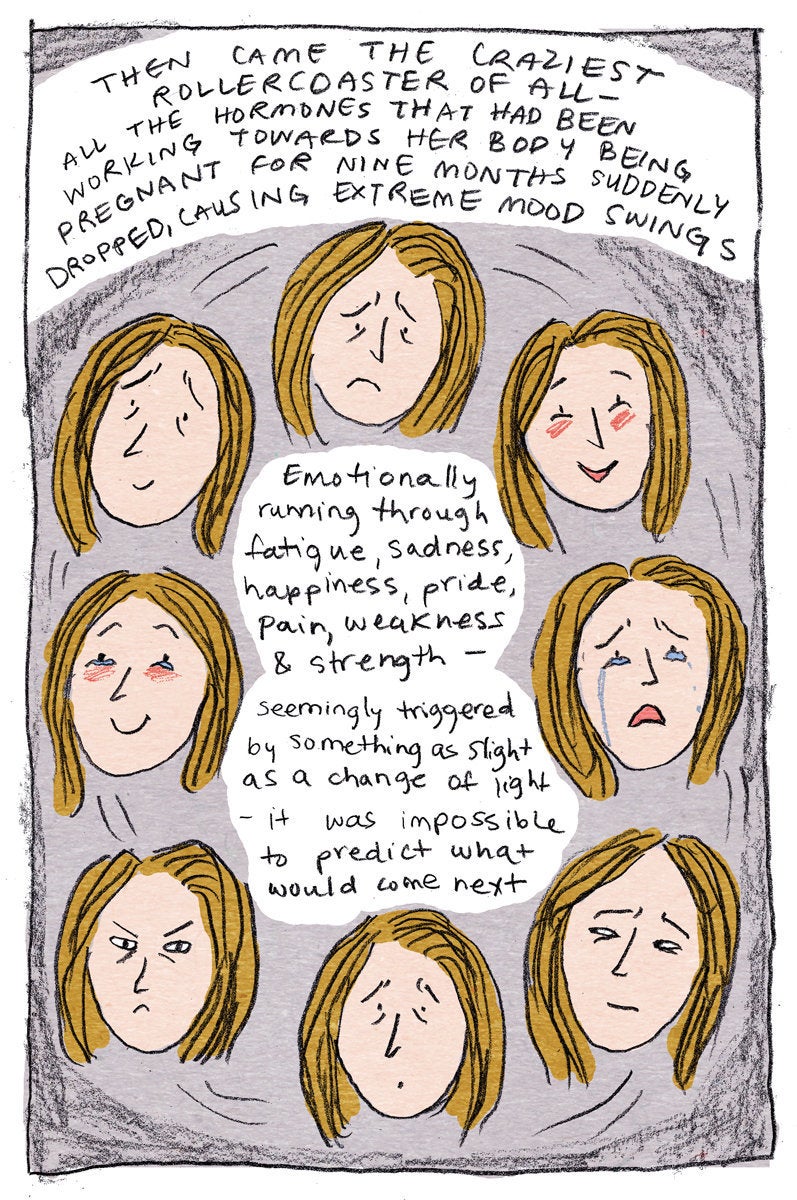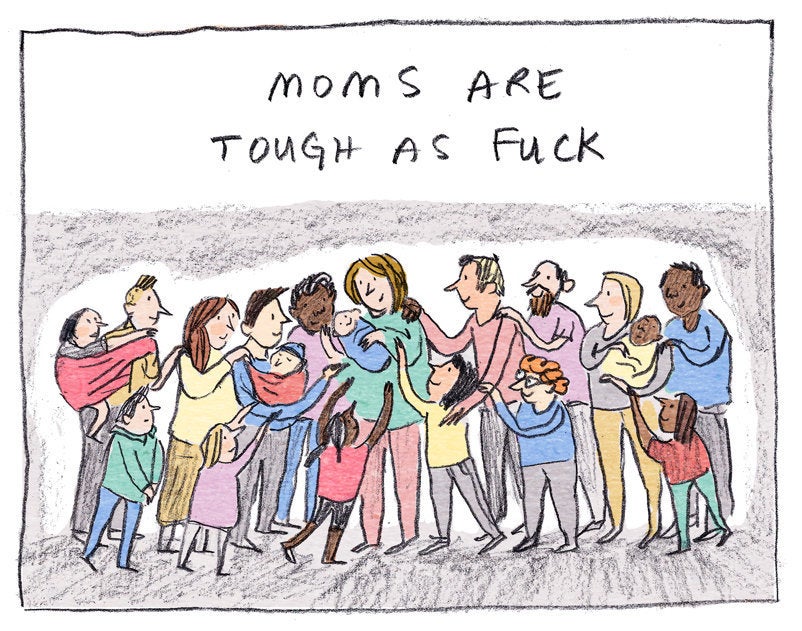 Like Us On Facebook |

Follow Us On Twitter |

Contact HuffPost Parents
Related
Before You Go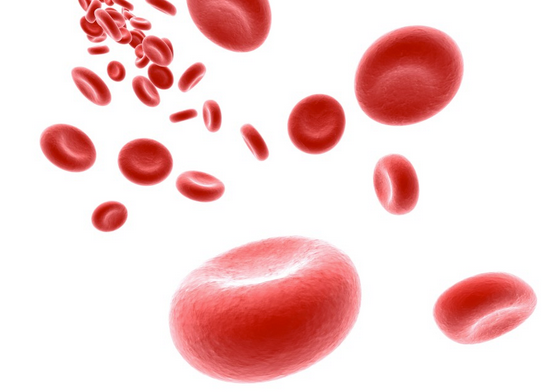 7 Awesome Things Your Body Does During Pregnancy