During a Comic Con event, Sara Campbell-Hernandez got caught breastfeeding in a pretty heroic pose.
The mom attended Alamo City Comic Con in San Antonio on Oct. 29 with her husband Rudy, her stepdaughter Alexandra and her son Rowan, who is almost a year old. The family nailed it with their Avengers costumes. Campbell-Hernandez dressed as Black Widow and during the event needed to breastfeed Rowan, who dressed as Captain America. After she and her family found a quiet place at the convention, she began to nurse her son. Her husband couldn't help but capture the moment.
"The [Captain America] shield fell perfectly placed and my husband said, 'Hold it, that's a perfect picture!'" Campbell-Hernandez said.
Her husband then submitted the heroic photo to the Facebook page Breastfeeding Mama Talk, where it has gotten more than 8,500 reactions. Campbell-Hernandez said her husband is "very proud" of the photo.
"He said, 'I want everyone to know what an amazing mother you are. And that you're my superhero,'" she said.
Other people on Facebook are loving the way the photo helps expand the conversation about breastfeeding and the stigma surrounding it.
The photo is similar to the breastfeeding pic Alyssa Milano posted on Instagram last October. The actress wore a Wonder Woman costume while nursing her child.
Campbell-Hernandez noted that she's had some breastfeeding struggles, but added that nursing her son has had "some amazing highs." She compared the experience to having "a superpower."
A breastfeeding superhero is definitely one we can get behind.
Related
Before You Go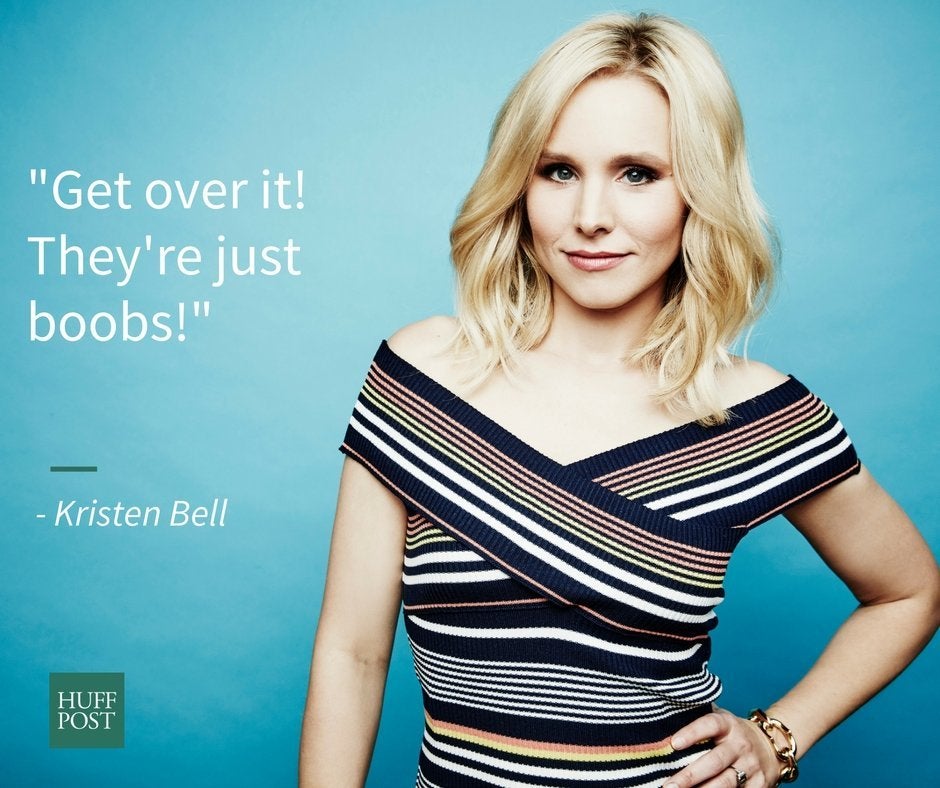 Celebrity Moms Who Have Stood Up For Breastfeeding