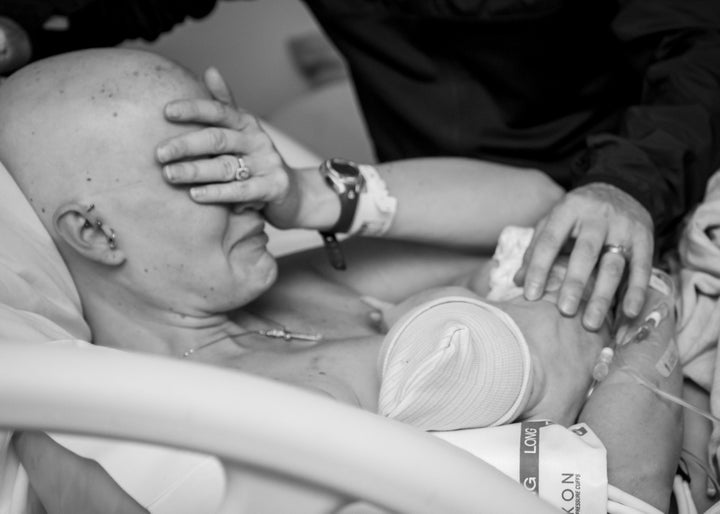 Sarah Whitney was diagnosed with breast cancer when she was 20 weeks pregnant. Before giving birth, she underwent a mastectomy and the first round of chemotherapy.
Her third child, Kal El, was born on April 21.
Whitney desperately wanted to breastfeed her baby, but since she was scheduled to start another round of chemo, she could only do so for the first two weeks of his life.
As Kal El (whose name, shared by none other than Superman himself, means "the voice or strength of God") nursed on his mom in the hospital, a local photographer named Katie Murray captured the tender moment. The photographs, which were shared by thousands on social media, show an emotional Whitney -- the scar on her chest visible and her head without hair -- holding the baby in her arms.
Whitney told the Northwest Florida Daily News that she was blown away by the reaction the photographs received.
Whitney, who has two other children, 6-year-old Phoenix and 7-year-old Corah, says the months since her diagnosis and Kal El's birth have been filled with both grief and joy. Not being able to breastfeed her son has been a particular source of heartache, though.
"Even with having been told the diagnosis and losing my hair ... the hardest part for me was being told I would not be able to breastfeed for long, if at all, because of the potential harm the medications could cause the baby," Whitney said in a May interview with Eglin Air Force Base, where her husband serves as an airman. "That's the main reason why I really wanted a photographer there to capture [the moment]."
Battling her illness has been a struggle for Whitney, who also suffers from depression. She must take cancer medication for the next 10 years, she told the Daily News, medication that interferes with her antidepressant and has significant side effects.
But for all these challenges, Whitney says the joys of motherhood, together with the support of her family and the generosity of strangers, has given her strength and buoyed her spirits.
According to the Daily News, "dozens of mothers" have donated their breast milk for Whitney to feed Kal El.
Her husband, Michael, was allowed to work from home for most of the summer, and the family has reportedly received plenty of support from his unit at the base who helped run errands and cook meals when Whitney was pregnant.
"There's been a lot of heartache with things not working out the way we wanted, but I'm just soaking everything in and appreciating all the blessings we've had with [Kal El] being healthy," Whitney said in May, according to the base. "We don't give up in this family. We keep going -- that's what we live by."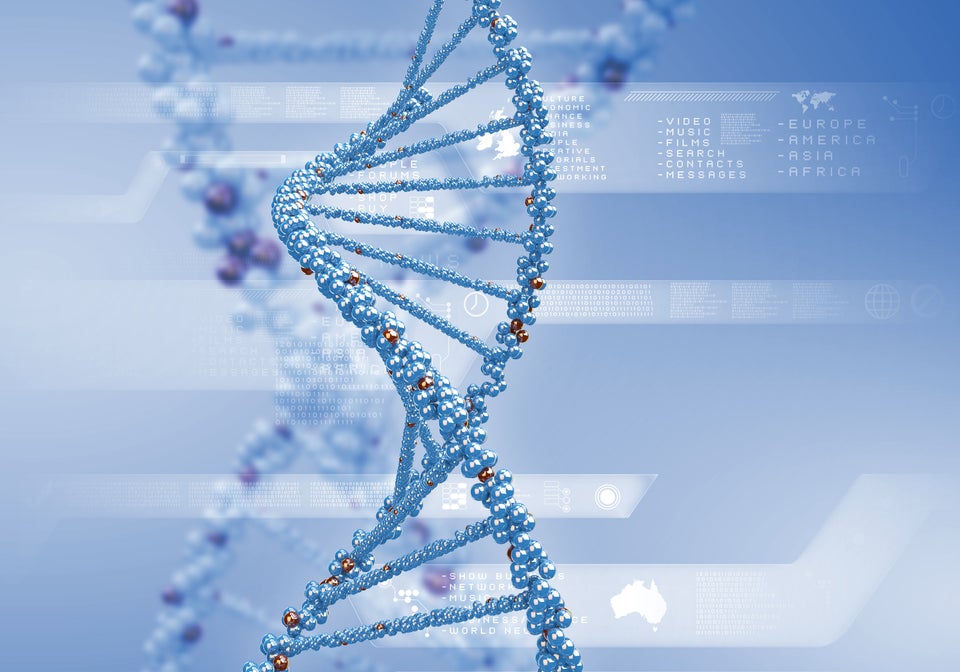 10 New Breast Cancer Findings