Everyone knows one size does not fit all, and a Houston mom used her family's pet cat to prove it.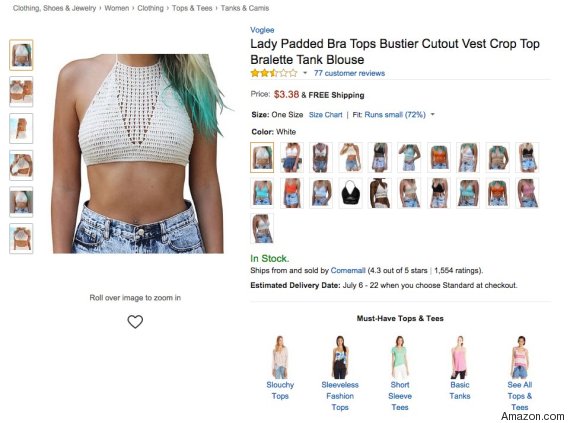 Seventy-two percent of users responded that the fit runs small, but it was "Christy" who drove the point home with her review on April 11 titled "Well, it fits the cat." She included a photo of her kitty modeling the very same top.
"My 16 y.o. daughter bought this thing," she wrote. "It is ridiculously small and I probably couldn't legally post a picture of what it looks like if she attempts to wear it. But, so you can see... here is a picture of our cat wearing it. To be fair, it does cover all of the cats nipples, however, she hates the weave. In summary, do not buy this, even for your cat."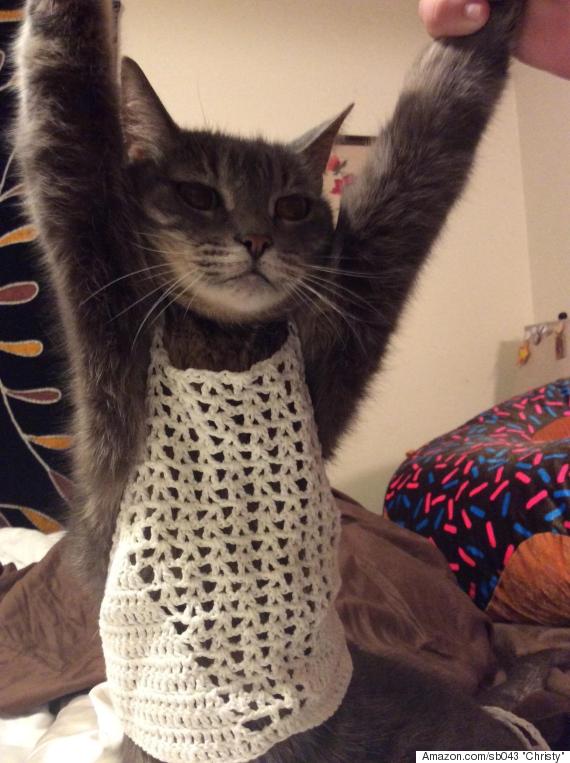 The review was a hit, with 536 out of of 539 people finding it helpful.
A spokesperson for Voglee did not immediately respond to a request for comment on the feline wearing the company's clothing.