Jacqueline Patterson almost lost custody of her four children because she smokes marijuana.
Patterson can barely speak or use the right side of her body. She was born with cerebral palsy, a congenital disorder that affects her motor functions.
When Patterson smokes marijuana, she transforms into another woman -- a woman who can speak clearly and use her body more effectively and less painfully, as shown in the video above from the 2007 documentary In Pot We Trust.
"I — I — I smoked cannabis for the first time when I was 14," Patterson said, Pitch reports. "For the first time, my muscles were not tense. And words slid from my mouth, from gggghhh — from me at a fluid pace instead of sssss-stuck on my tongue like a g-ghh — like a train wreck."
Patterson was widowed when her husband committed suicide, and her children are the most important thing in the world to her, she said.
"I'd be half the mother I am without [marijuana] because I'd be in too much pain," she said. "I smoke to be the mother to my children that they deserve."
But in Kansas City, Missouri, where Patterson used to live, medical marijuana is not protected. She was reported for cannabis possession, and a Child Protective Services worker advised her to leave the state before she lost custody of her children.
She moved to California in 2007 and won a court case arguing that her consumption of marijuana was strictly for medicinal purposes. Patterson has not yet responded to HuffPost's attempt to contact her.
Star Price, director of In Pot We Trust, told HuffPost that he was with Patterson for four consecutive days. "During that time, she had no marijuana available, and her cerebral palsy symptoms were severe," Price said.
"The film shows what happened when she took her first hit after those four days," he said. "My crew and I were stunned at the change."
Medical marijuana is legal is 20 U.S. states, and Patterson is an advocate for legalization in the remaining states. In the video below, she told her story to state legislators in Missouri. "It's been nice … to not worry that I'm going to get a knock on the door for Child Protective Services," she said to legislators. "It's nice to not be treated like a criminal."
Related
Before You Go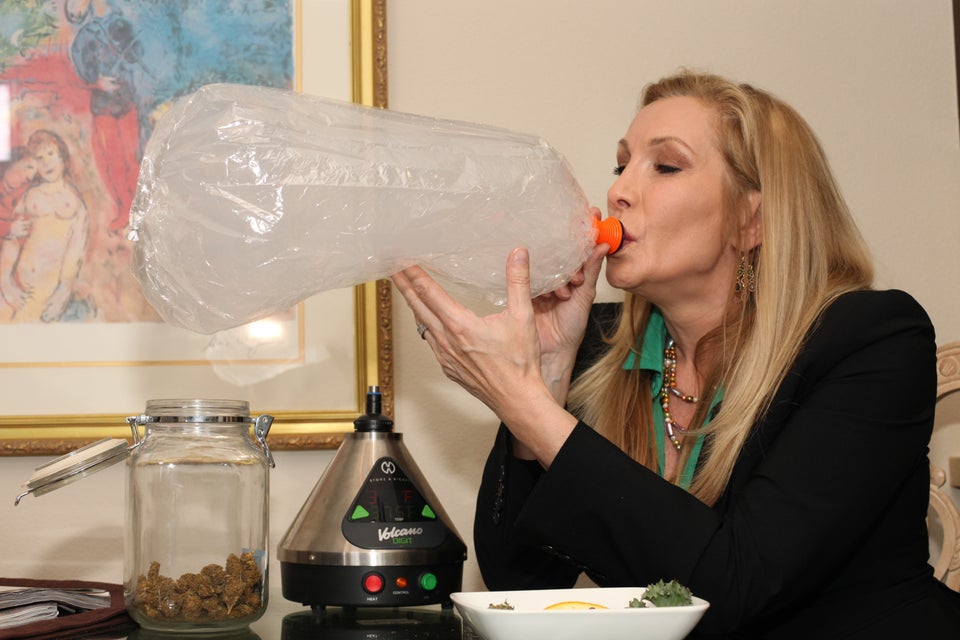 Alternative Parenting: Mothers Who Smoke Marijuana
Popular in the Community