A mom in Colorado has come up with a colorfully creative way for families to celebrate the arrival of their rainbow babies. The touching project also recognizes her friend's strength and persistence during her experience with infertility.
Colorado mom Julie Schneider has launched a Kickstarter campaign in hopes of creating what she calls "Rainbow Hats" for families who have welcomed a rainbow baby, or a baby who is born after a miscarriage, stillbirth, neonatal death or infant loss. Schneider met with a local hat manufacturer who will make the rainbow-colored hats on antique knitting machines. She told HuffPost her friend, whom she's known for almost 30 years, inspired the project.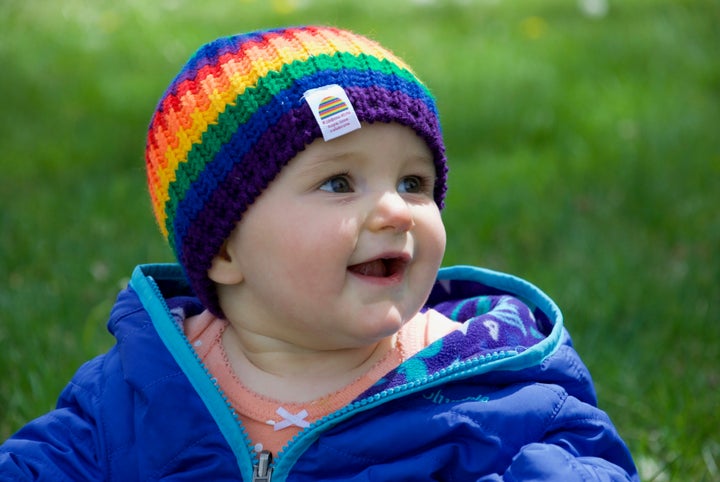 Schneider's friend, who requested that Schneider not include her name on the Kickstarter page or the Rainbow Hats site, welcomed a rainbow baby with her husband this spring after undergoing IVF for a few years. In December, Schneider traveled to Michigan, where her friend resides, where they met at a Barnes & Noble in Ann Arbor. While there, Schneider gave her friend a rainbow-colored hat she crocheted. Schneider told HuffPost "she loved it right away."
"It's become one of her favorite hats," she said.
Seeing how much her friend adored it, Schneider became inspired to share the idea with other families. She has a $15,000 goal for the campaign, which lasts until the end of the month; $15,000 will cover the first batch of hats, including the hats her backers will receive as their rewards for donating and shipping costs for sending them. Schneider has turned to a hat manufacturer because of a wrist injury that keeps her from making many hats.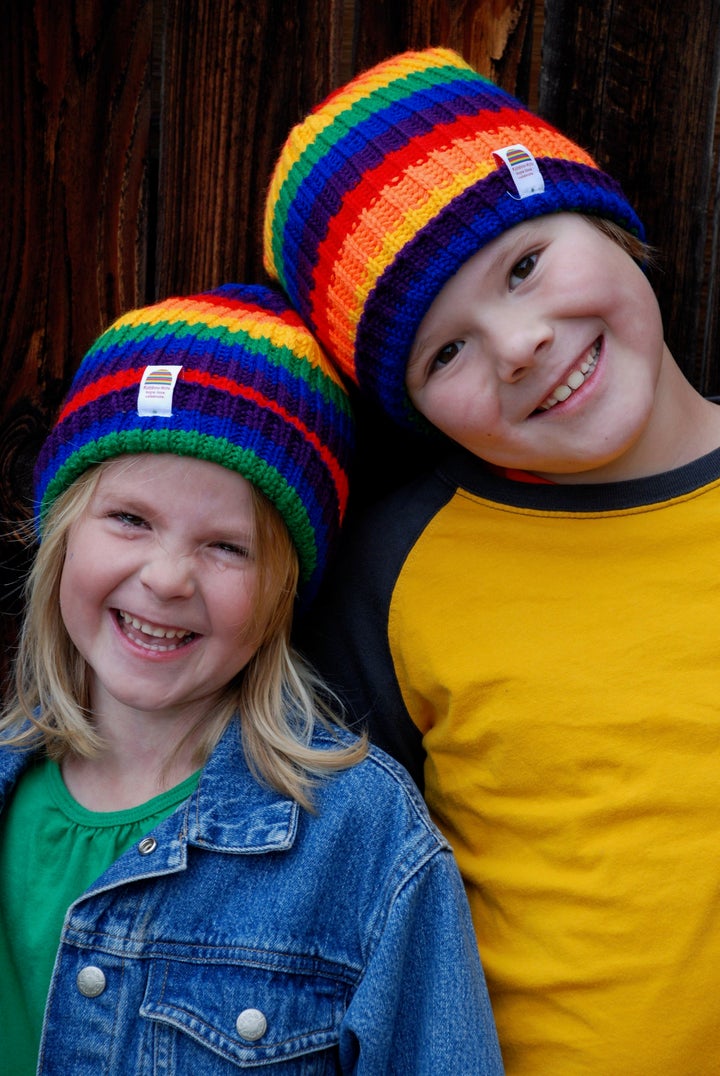 Schneider designed the hats to come in three sizes. The "baby" size is designed to fit newborns and babies up to a year old. The "little" size covers kids 1 to 6 years of age, and the "big" size is for kids and adults 7 years and older. She also designed them so that wearers can fold the brim up or down.
Schneider told HuffPost that in the future she might include other styles of hats like trucker hats or seek out different fabric manufacturers so she can offer more options. For now, she wants to focus on hats to help families symbolize their love for their rainbow babies.