An Oklahoma mother and daughter are facing incest charges after authorities discovered they married each other in March, about eight years after the elder woman married her son.
Patricia Ann Clayton Spann, 43, and Misty Spann, 25, have been charged with felony incest and each face up to 10 years behind bars, the Duncan Banner reported.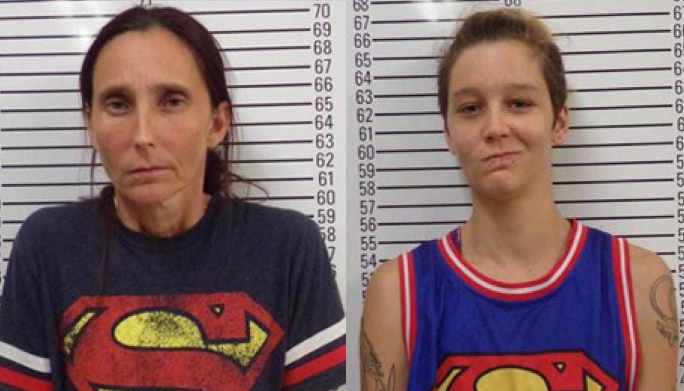 The two women are related by blood, but Patricia reportedly told investigators that she didn't believe any laws had been violated because her name is no longer on her daughter's birth certificate. Patricia's mother adopted Misty immediately after she was born, and she raised her and two of Patricia's other children.
Patricia and Misty "hit it off" when they reconnected about two years ago, according to the Banner. It is not clear why they decided to get married.
The couple appeared in Stephens County district court on Wednesday where a not guilty plea was entered on their behalf, the Banner reported.
Records show that each woman is being held on a $10,000 bond.