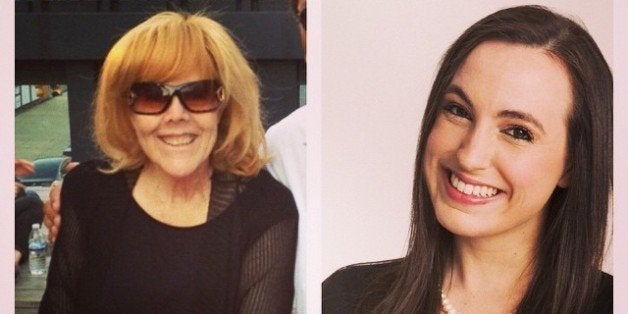 Mom blowing up your phone? This New Yorker can relate.
Kate Siegel's mom loves her a lot. Not only did she uproot her own life in Los Angeles to follow Siegel to the East Coast, she provides the 26-year-old with plenty of (unsolicited) dating advice. Oh, and she's always looking out for her daughter's safety.
With a collection of hilarious texts on hand, Siegel created the Instagram account Crazy Jewish Mom. And if you have a Jewish mother -- or just a pushy one! -- you'll probably be able to relate. The account currently has about 169,000 followers.
"I'll never know how many important messages I missed," Siegel told The Huffington Post of her pre-texting relationship with her mom. "My voicemail was always full of my mother's stream of consciousness."
Although her mom can be overwhelming, Siegel says she wouldn't change a thing.
"My mother, as pushy as she can be, wants nothing but the best for me. I wouldn't be where I am today without her support and guidance, and I love her very much. I just hope I'm not turning into her."
Check out some of their conversations below.
On the greatness of J-Date:
Related
Popular in the Community