Florida parents Chad and Jennifer Rouch love all things Disney. As Jennifer told The Huffington Post in an email, they're such "Disnerds" that they got engaged during a Christmas party at Disney World, and once or twice a week, they make the 30-minute drive to the Orlando park with their Disney-loving daughter Lane (courtesy of their annual passes).
During these Disney World visits, 3-year-old Lane often wows her fellow park-goers with her amazing outfits -- beautiful character costumes that her mom sews. Jennifer Rouch is a seasoned seamstress and has created countless costumes for Lane, usually by recycling and up-cycling materials from local thrift stores.
Jennifer documents her homemade Disney costumes and Lane's adventures at the park on a Tumblr page called "My Disney Daze," as well as an Instagram account that dad Chad made earlier this year. With their frequent visits to Disney World, the Rouch family is rarely lacking in opportunities to take photos to show their many followers.
The Rouches originally decided to purchase Disney World annual passes to give their daughter, whom Jennifer describes as "quite shy," something fun to do with her parents while surrounded by other kids. "We wanted her to not be crippled by shyness, so we took her to a place where a kid could feel happy and safe to dream and play and be themselves or anyone they want to be."
While Lane loves all Disney characters, Jennifer said she and her husband have a special place in their hearts for Princess Tiana, the first character at the park who really helped "to bring Lane out of her shell." "She was the first princess at the parks that Lane went up to all by herself, and they shared a game of peek-a-boo that was truly magical," the mom said, adding "now they have a thing for looking for wildlife and picking flowers in 'the bayou.'"
Lane has become a bit of a celebrity at Disney World. After she dressed like Jane Porter from "Tarzan" for "Dapper Day," several cast members started following her on Instagram and recognizing her throughout the park. The staff even invited Lane to a special "Beauty and the Beast"-themed night, in which she had a tea party with Chip, read with Belle, and shared a dance with the Beast. As Lane and the Beast walked through the Disney castle restaurant, Jennifer says "the music from the movie swelled up, and the entire restaurant stood up and applauded our little girl, the beauty and the beast."
Still, as you can see from this sampling of Lane's Instagram photos, there's an extra special place for Disney magic in their family.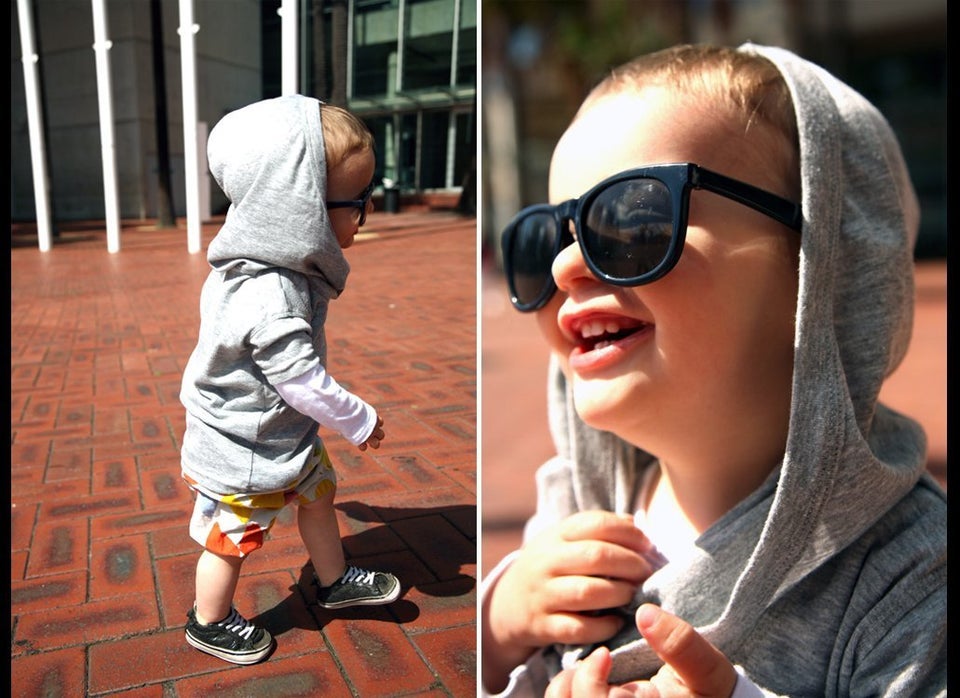 Best Dressed Kids