Wendy Cruz-Chan's decision to donate her breast milk after the stillbirth of her son not only helped feed six babies, it helped her heal.
In a Facebook post from Oct. 9, Cruz-Chan wrote that she began pumping breast milk three days after the birth of her stillborn son, Killian. Her goal was to make it to 2,000 ounces, and after pumping day and night for three months, she reached it. Donating her breast milk, which totaled 2,038 ounces, helped her grieve the loss of her son.
"Pumping every 3-4 hours a day including nights was very tiring," she wrote on Facebook. "But it was so worth it. Seeing those babies thriving from my milk really helped me through my healing process."
Cruz-Chan, who is a doula and lactation counselor, found the babies that received her milk through her doula community. She told Inside Edition that her donation represents the love she has for Killian. To contribute even more to his legacy, she is also raising money for a "Killian Cuddle Cot" at a New York hospital so families can spend more time with their babies after stillbirths.
Cruz-Chan's touching story has now been shared widely on Instagram and Facebook. Her original post on Facebook has gotten more than 44,000 reactions and 12,000 shares. After Instagram account Blactavist shared her story, the post got another 2,500 likes. Cruz-Chan has also received thousands of supportive comments.
"How to do something positive out of something heartbreaking! Amazing -- what a fantastic thing to do," one person wrote on her Facebook post.
"What a beautiful way to honor your child and yourself," wrote another.
Cruz-Chan told The Huffington Post she is especially grateful for her "doula sisters" from The NYC Metro Doulas, her husband and her other friends and family for their support.
"They were a huge help to me and my family, supporting us through our difficult time with postpartum care, food, childcare of my first child, and emotional support," she said.
At the end of her viral post, Cruz-Chan noted that her decision to continue breastfeeding after losing her son helped her show others that they, too, can overcome something so tragic.
"I wanted to show that even after a tragic stillbirth, you can turn that into something positive and inspire those around you," she wrote. "Through my grief I evolved and learned to pull myself out of the darkness."
October is Pregnancy and Infant Loss Awareness Month, and HuffPost Parents is committed to helping to end the silence around miscarriage, stillbirth, SIDs and other infant loss. If you'd like to share your story, email parents@huffingtonpost.com.
This story has been updated with additional information from Cruz-Chan.
Before You Go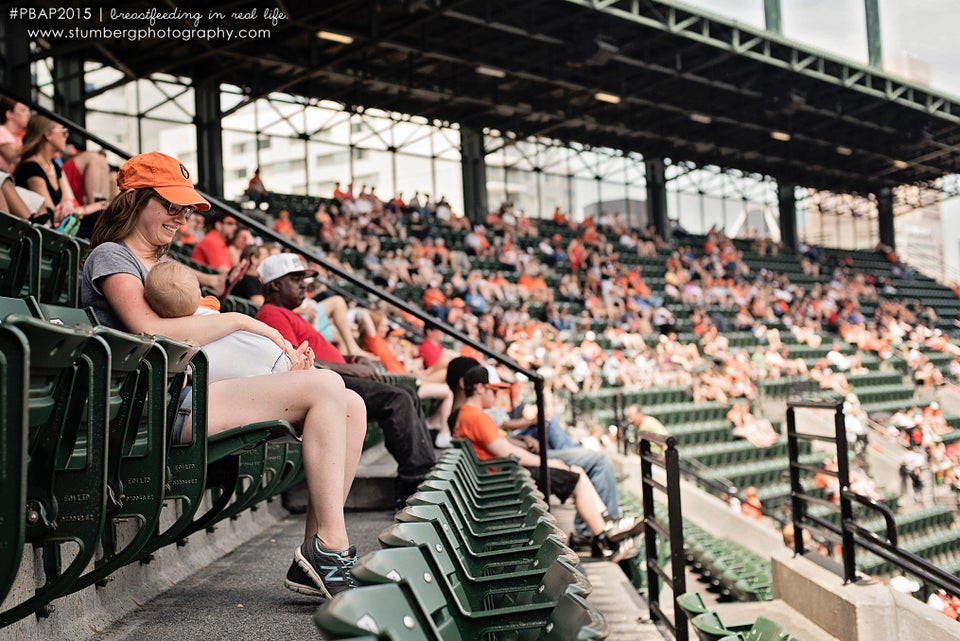 Candid Photos Of Moms Breastfeeding In Public