What happened to Dominic Gant in the lunchroom of his Dowagiac, Mich., high school was unacceptable, if you ask his mother.
Amanda Keown, Dominic's mother, was not happy that her son was publicly shamed, and then went an entire school day without eating.
She put her money where her mouth is.
Keown paid off the outstanding lunch balance of every student at Dowagiac Union High School, which covered 19 students and totaled about $200, Fox News reports. Knowing there would likely be future instances similar to her son's if nothing changed, Keown also launched a Care2 petition page, pressuring Dowagiac Union Schools to have food set aside for emergency cases. More than 3,500 people had signed the petition as of Monday afternoon.
Mark Daniel, superintendent of Dowagiac Union Schools, told Yahoo Shine it's a "very rare situation" for a student not to receive their lunch, and there are policies set in a place to avoid such scenarios, especially with younger students. But he's grateful for Keown for shedding light on the issue so that those policies can be enacted consistently throughout the district.
Unfortunately, Dowagiac Union Schools isn't the first district to come under fire for denying meals to its students.
But not every lunch controversy has ended badly.
Cayden Taipalus, an 8-year-old from Michigan, spotted a student in front of him in the lunch line with a cheese sandwich. The student had been denied the well-rounded meal Cayden's other classmates were enjoying, and Cayden didn't think that was right. So he began a fundraising page to make sure every one of his peers could depend on a hot lunch at school. Today, Cayden's campaign has raised nearly $32,000 -- enough to feed tens of thousands of meals to students.
To people like Cayden and Keown, the issue goes well beyond family ties. It's about community.
To join Keown's fight to make sure every Dowagiac student has a lunch, sign the Care2 petition here.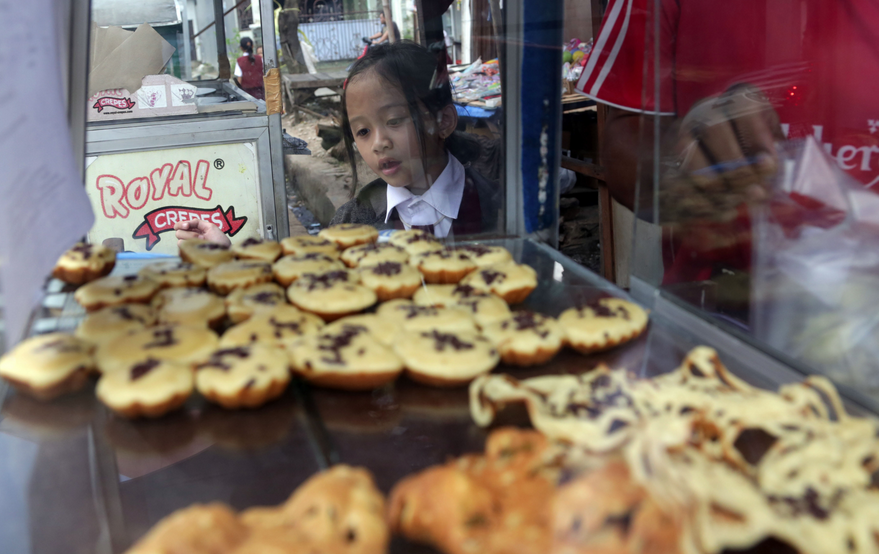 School Lunches From Around The World