A Rhode Island mom is empowering her 9-year-old daughter with some awesome napkin art.
Continuing a tradition from her own childhood, Meaghan Elderkin has been drawing on her daughter Holden's lunch napkins ever since she started preschool. The illustrations usually involve "dinosaurs, bad puns and 'mom jokes,'" Elderkin told The Huffington Post.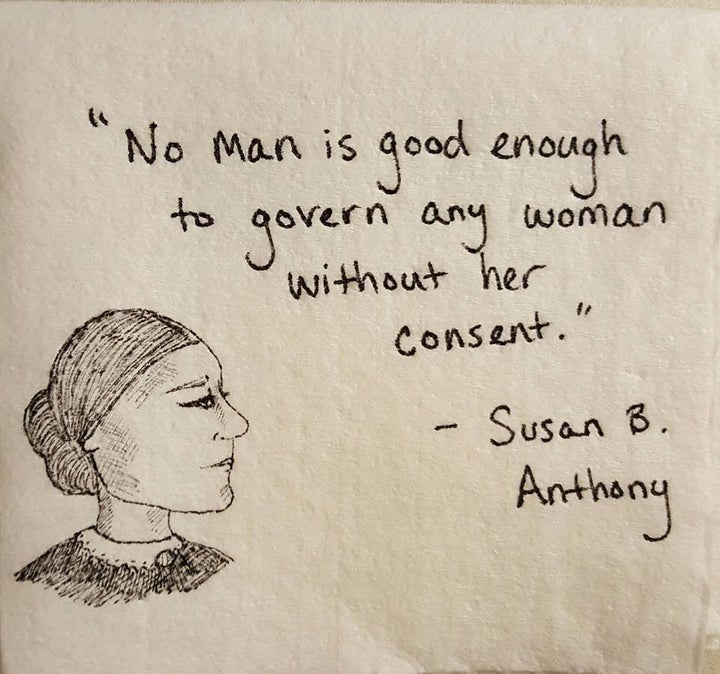 "I felt really small and powerless after the results of the election," Elderkin said. "I wanted to remind my daughter (and myself, I guess) that we're still strong and powerful even when we're afraid. A lot of strong women have come before us, and they've had to fight even scarier obstacles."
Elderkin's latest napkin art features inspiring women past and present ― from Susan B. Anthony to Lucille Ball to Michelle Obama. She said Holden, who is in the fourth grade, absolutely loves each one.
"She's a huge fan of Malala Yousafzai," the mom said. "We saw her speak in Providence this past summer and she immediately wanted to set up a lemonade stand to contribute to Malala's fund."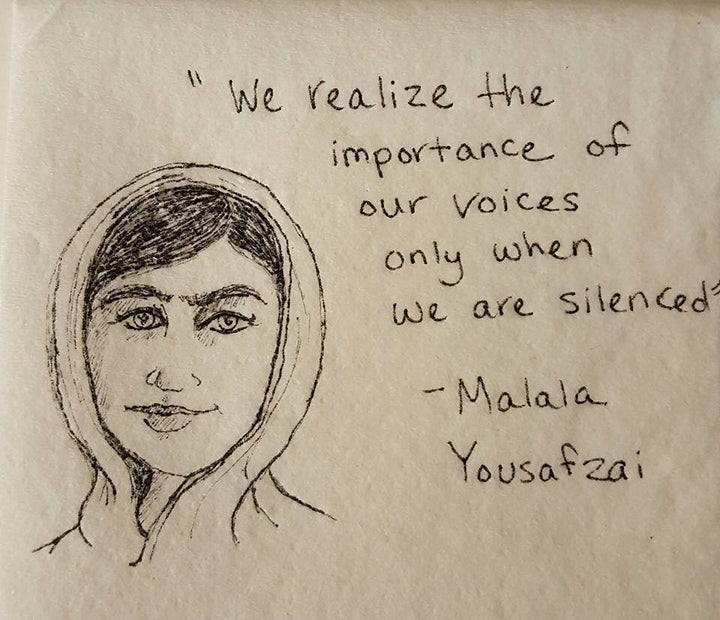 On Nov. 11, Elderkin posted photos of her napkin drawings in the popular Facebook group, Pantsuit Nation, where she received over 22,000 likes.
"I was really inspired by the women posting in Pantsuit Nation, and I wanted to let them know that I was trying to do my part," she explained. "I really wasn't expecting the overwhelming response. They seem to really resonate with people. I usually just share them with my own friends, and I wasn't sure that they'd be received as well as my sillier ones."
Elderkin set up a Facebook page for people to see more of her napkin art. She also plans to continue the tradition with her younger daughter Elsa, who starts preschool next year.
Elderkin said she's been touched by all the positive support for her art.
"I'd really like thank all the people who have taken the time to comment and message me," she told HuffPost. "It's given me a lot of hope and I feel less alone in this fight for equality."
Keep scrolling and visit Elderkin's Facebook page for more of her daily napkin drawings.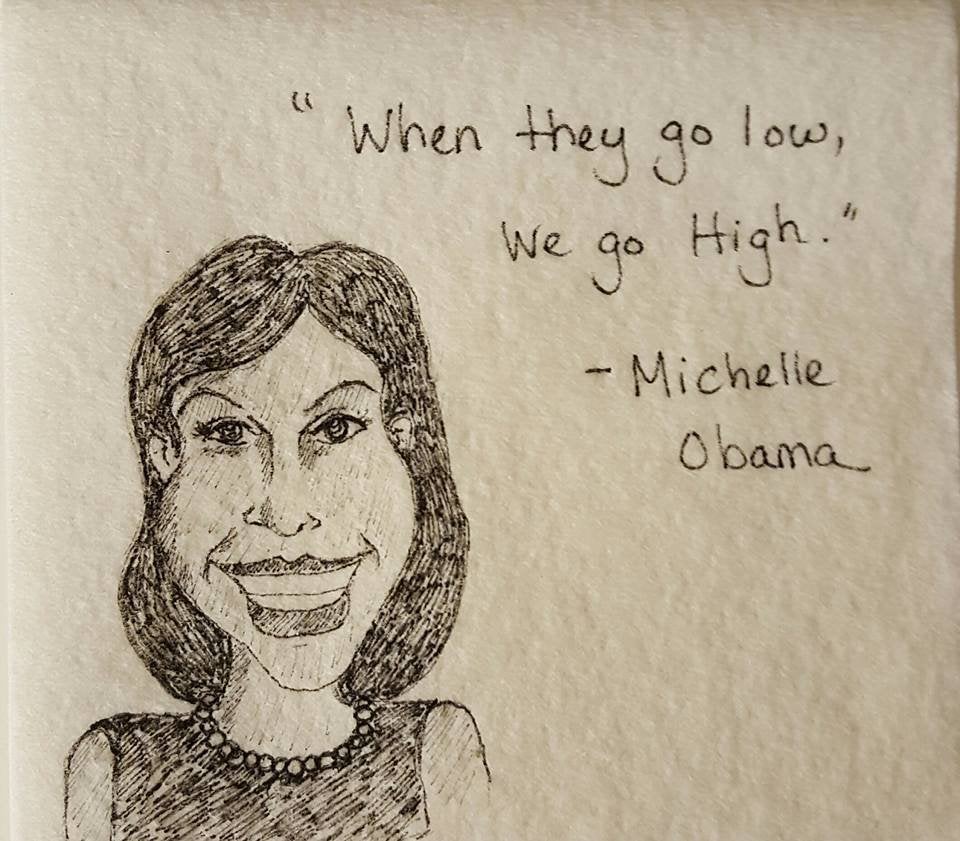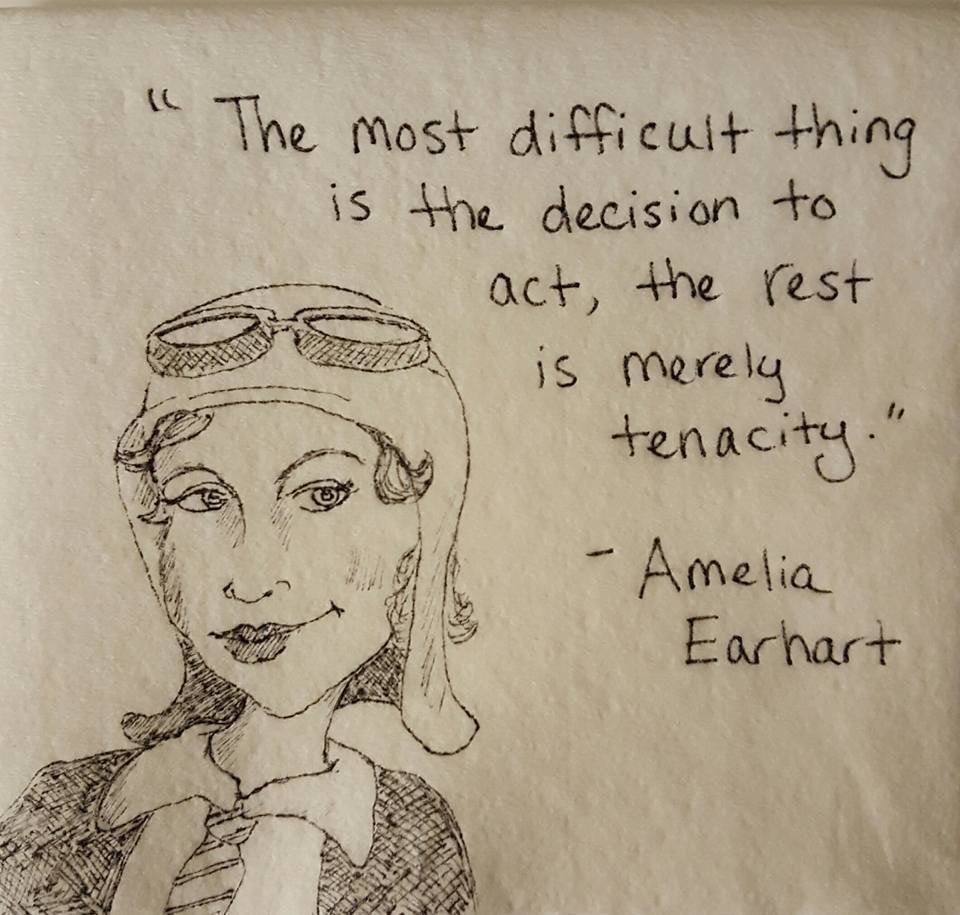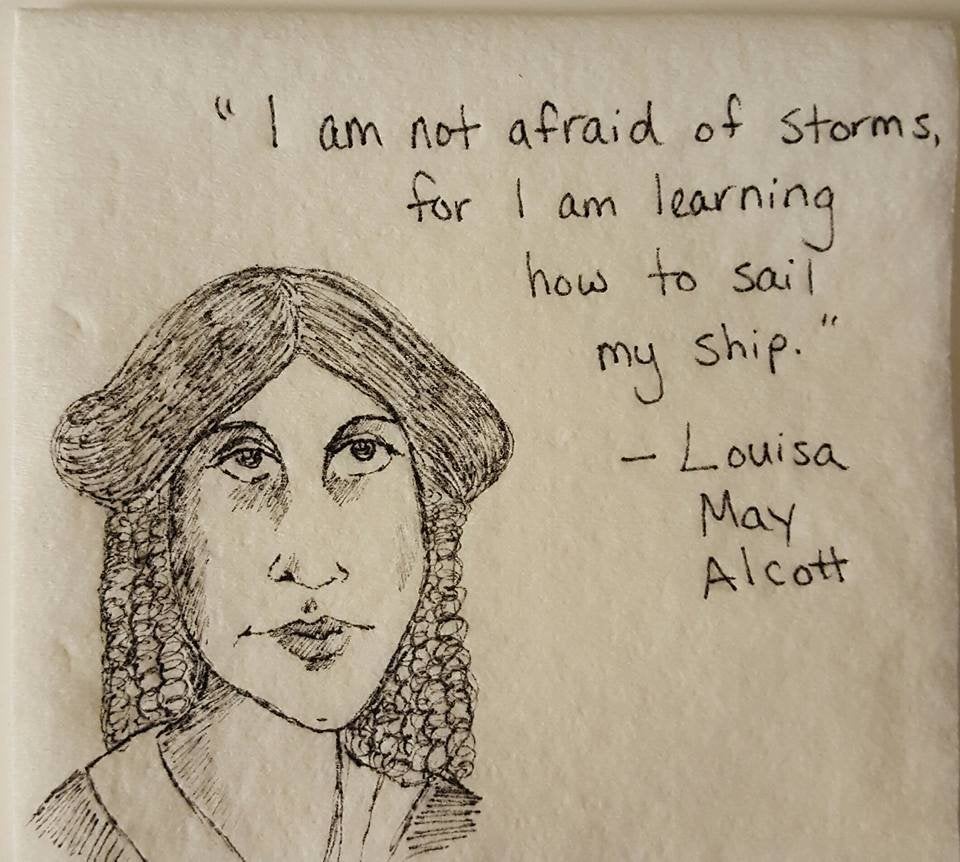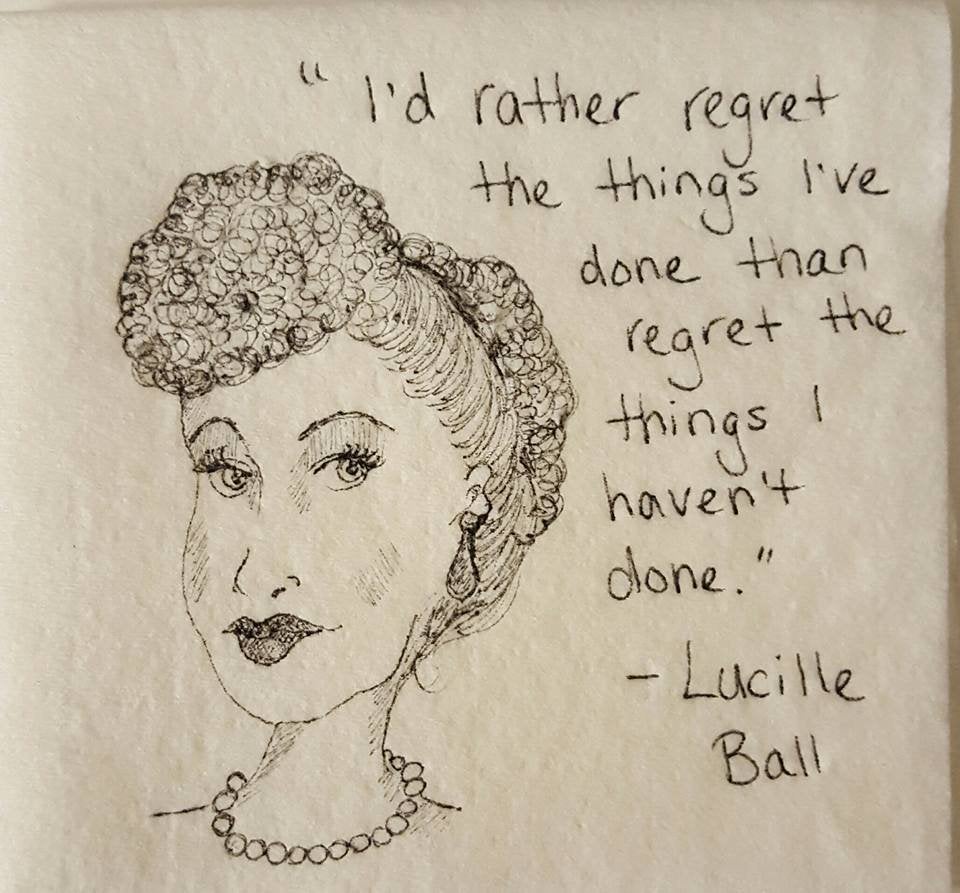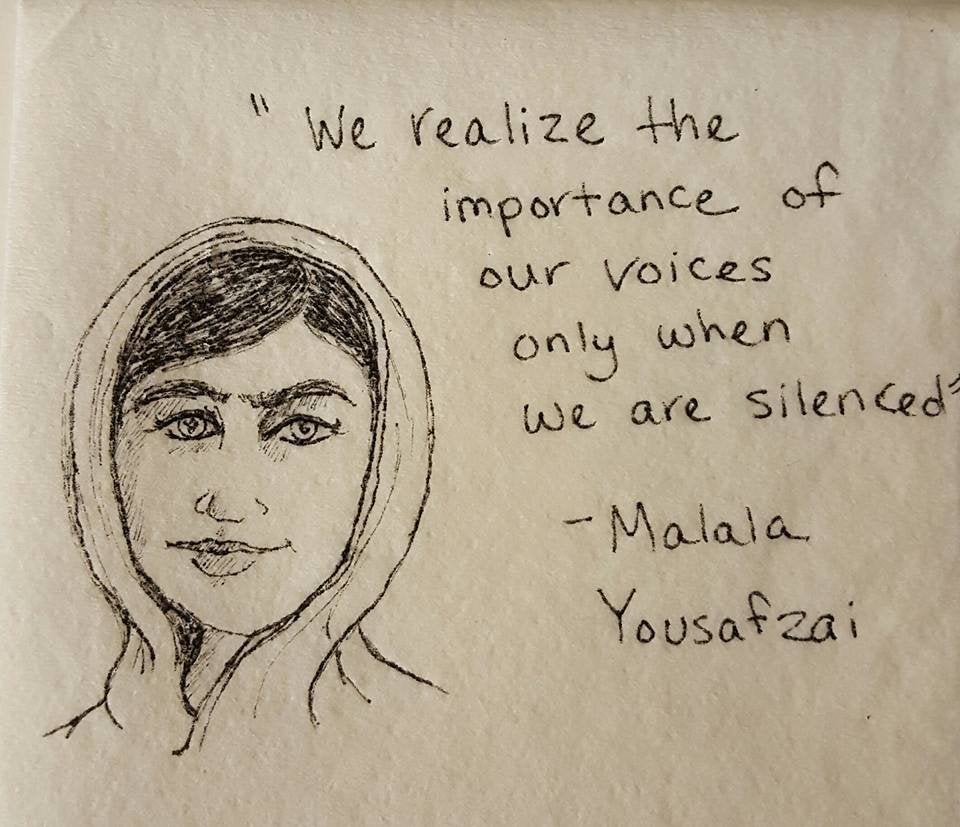 Meaghan Elderkin Knowlton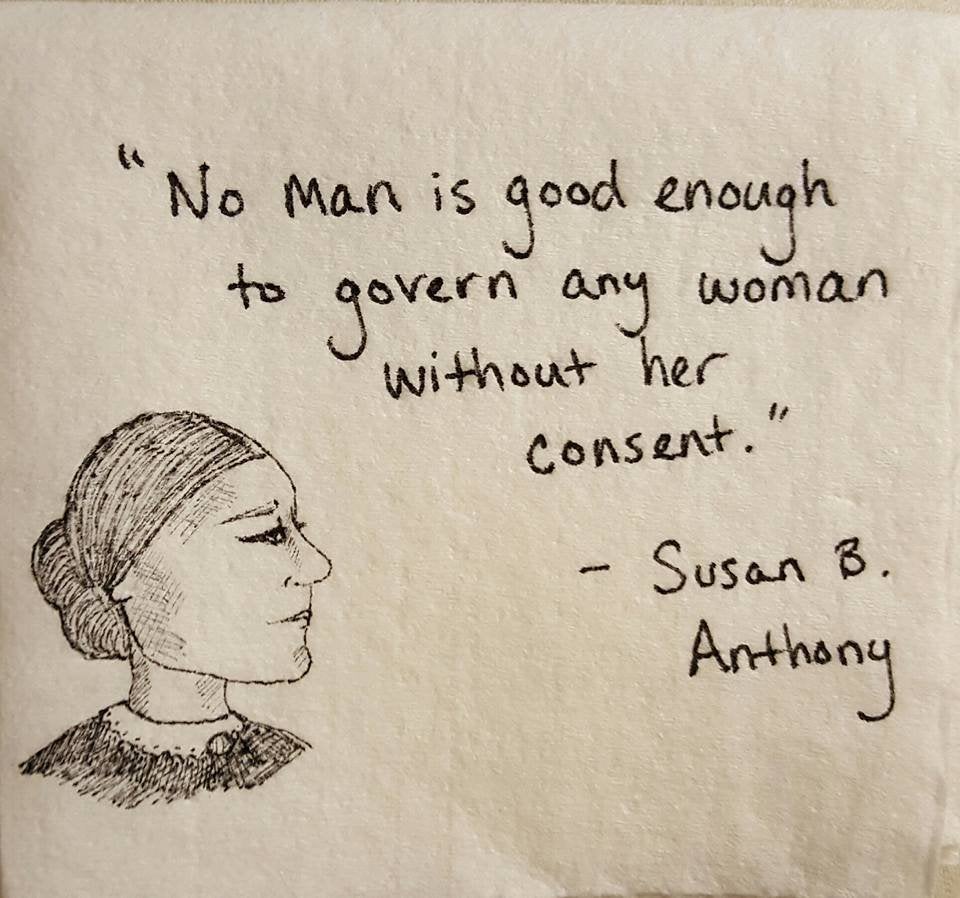 Related
Before You Go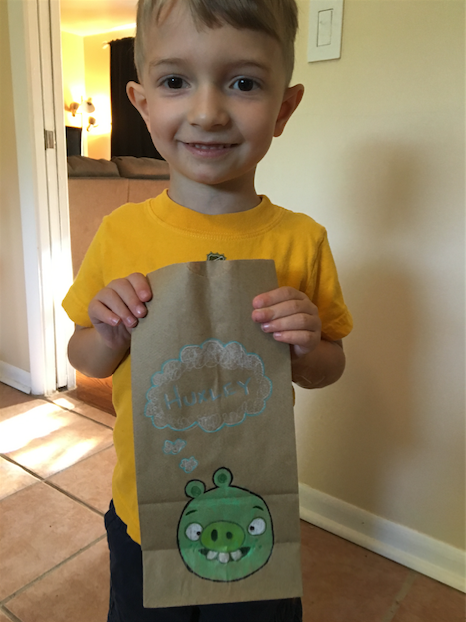 Mom's Creative Lunch Bag Drawings