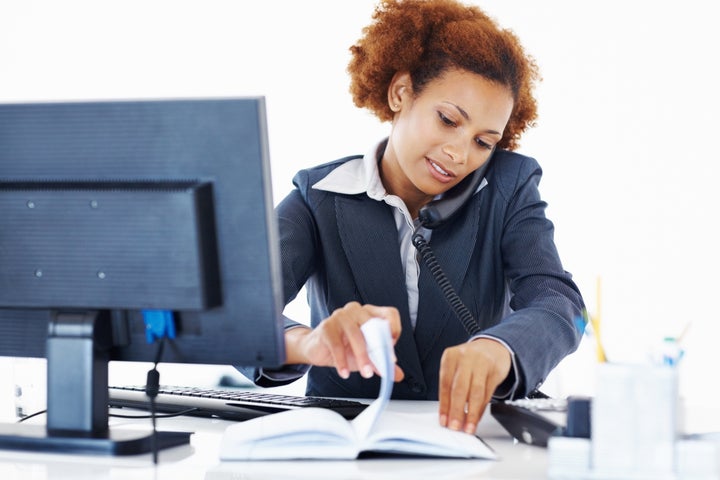 I'm the founder of BabyList, an online baby registry. I'm also a mom. I took on these two roles at approximately the same time: my son and my company were incubated together. The last three months of my pregnancy were filled with back pains, nervous anticipation, and late night coding sessions, and then, my son and my company were born in the span of two weeks. They were newborns together, needy and helpless. And now they're toddlers, applying what they've been learning for the past two years, starting to run at full speed, falling and getting back up.
I find myself struggling to fit these two roles -- mom and entrepreneur -- together. These two roles are so diverse, that I catch myself multiple times a day thinking, "I can't believe this is my life." I appeared on NBC news recently. I was very nervous and excited. The night before my TV debut, I was brought back down to earth, caring for (and cleaning up after) a feverish, miserable toddler who just wanted his mommy.
It's easy to underestimate mom entrepreneurs. The stereotype is of bored upper-middle class housewives who need a hobby while their husbands work 9-5 to pay the bills. I've found that in the "mompreneur" world, there is a lot of Oprah-like "Good for you for just getting out there!" talk and not enough talk about revenue, growth or analytics. Yes, the snarky reply might come, there are a lot of moms making jewelry now. But one of those moms might be making seven figures on her jewelry business. And that mom is kicking your startup's ass.
Right now BabyList is moving quickly. If I was trying to impress you I might mention that BabyList was accepted into the startup accelerator program 500 Startups in Silicon Valley. That we are profitable, and growing. And most importantly, that our users love us.
But none of this really tells the story of BabyList. It leaves out the part about only working 10 to 15 hours a week during the first six months of my son's life. It leaves out the fact that as recently as six weeks ago I was only working four days a week, so that I could spend an extra full day with my son. It leaves out the fact that I found the first months of my son's life so difficult, that I might not have survived it without my company.
Startups do better with constraints. A new baby is a pretty good constraint. My son keeps me from working 80 hours a week. He slows me down, but he also makes me more effective. He helps me understand my user (a busy, overwhelmed pregnant woman) far better than any focus group or user survey. He gives me an intense empathy for my users that I hope never lessens. I'd challenge anyone who says that being a mom and raising a family is a disadvantage when starting a business. It's just a different constraint.
So next time you hear of a mom trying to get a business off the ground that targets women, moms, or kids I'd pause and remember that in the U.S., women control 73 percent of household spending; that there are 1.5 million new moms every year in America; and they're about to spend, on average, more than $15,500 per year on their child for the next 17 years.
Maybe she's just bored and needs a hobby. Or maybe she understands her customer, and her company is about to eat your lunch.
Calling all HuffPost superfans!
Sign up for membership to become a founding member and help shape HuffPost's next chapter